IKEA Wants To 'Save Our Sleep' With These New Products For 2020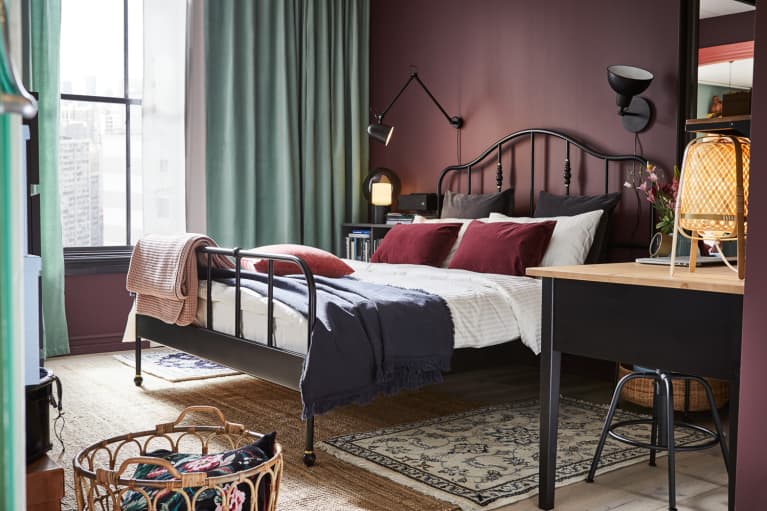 Today, IKEA revealed an upcoming collection designed for the one-third of Americans who don't catch enough shut-eye every night. The brand's 2020 catalog speaks to the sleep-deprived among us with motorized blackout blinds, ergonomic cooling pillows, and noise-canceling wall decor.
"We know that everyone needs the physical and mental reset great sleep provides to feel our best and live our lives to the fullest—and that's something everyone should be able to afford," Antonella Pucarelli, a commercial manager at IKEA U.S., said in a news release on the new collection—many of its offerings come in at a fraction of the price of where you'd find them elsewhere.
This isn't the first time IKEA has made healthy staples more accessible to the average home dweller. Last year, the company added yoga bags and blocks to its offerings, and it continues to collaborate with Adidas on accessories for at-home workouts. At the same time, the brand is working to make all of its products more durable and sustainable in the long run.
"We know that overconsumption is a problem," Lena Pripp-Kovac, head of sustainability at Inter IKEA Group, said at IKEA's annual Democratic Design Days press event held this spring. "We need to start to think about products in a different way in the home. We're trying to make more from less to make less waste in our production." By 2030, the goal is to make all of its products out of recyclable or recycled materials.
Here's a sampling of some of the eco-friendly, soothing bedroom staples coming down the pipeline next year:
1. Ergonomic pillows for every kind of sleeper.
Made from memory foam, the PRAKTVÄDD ($49.99) pillow is designed to lend support to side sleepers, while the KLUBBSPORRE ($59.99) comes with a cooling gel layer for those of us who are prone to night sweats.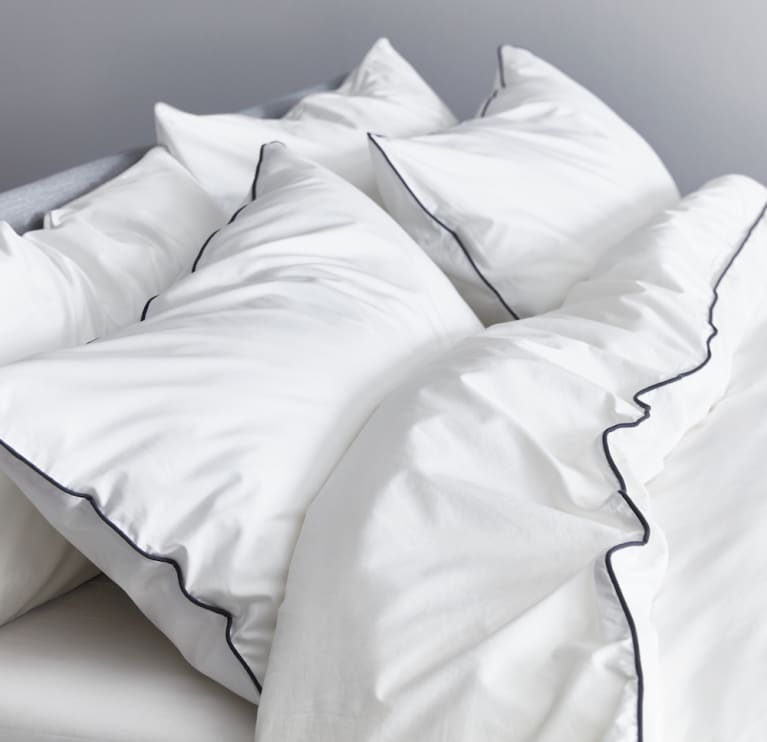 2. Sound-absorbing wall art.
Noise pollution can majorly affect our sleep, and it's been shown to negatively affect our health. The ODDLAUG offers a cheap solution (a pack of 15 circular panels will set you back $29.99) and can be hung up anywhere to absorb the sound in your bedroom and lower the noise level.
3. A speaker-lamp hybrid.
Next month, IKEA will be releasing its much-anticipated collaboration with Sonos: A line of speakers that are designed to fit in seamlessly at home. Its SYMFONISK Table Lamp ($179), for example, has a speaker at the base and is meant to emulate a fireplace that emits warm light and soothing sound at the same time.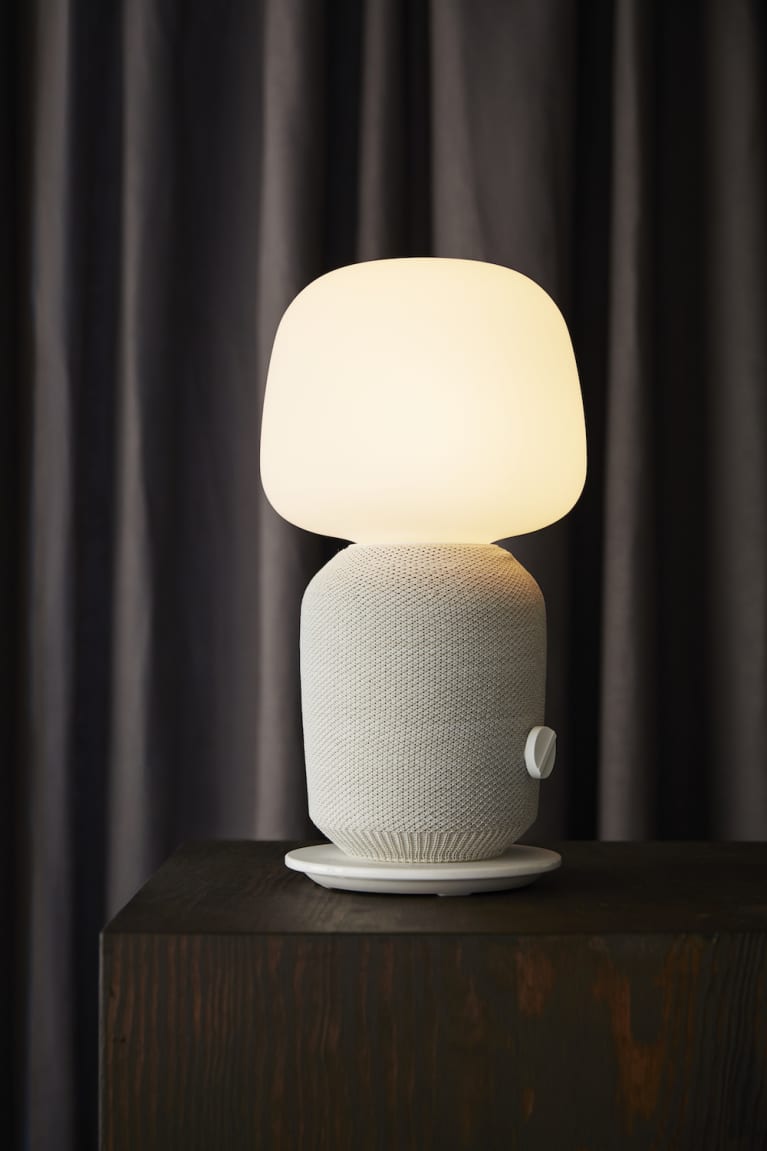 4. Lamps made from better materials.
Thirty to 40% of IKEA's footprint comes from raw material extraction, Pripp-Kovac said at IKEA Design Days, so making pieces out of more natural resources—such as this new KNIXHULT Table Lamp, made from bamboo, is essential. This one costs $24.99 and casts a soft, warm light that is ideal for nighttime.
5. A throw that gets its color from natural dyes.
Many of the dyes used to color our fashion and home textiles are chemical-intensive and taxing on the environment, so there's a slow movement building toward more traditional plant-dyeing techniques. IKEA is hopping on board with a new linen throw that comes in an undyed and dyed version that gets its color from natural materials.
6. The blackout blinds of the future.
The latest addition to IKEA's burgeoning blind and curtain collection, which now features ones that can do things like filter the air? Room-darkening curtains that are remote-controlled and cost only $159.