IKEA Wants To Help You Kick-Start Your Spring Cleaning Routine
mbg Editorial Assistant
By Eliza Sullivan
mbg Editorial Assistant
Eliza Sullivan is an editorial assistant at mindbodygreen. She received a B.S. journalism and a B.A. in english literature from Boston University.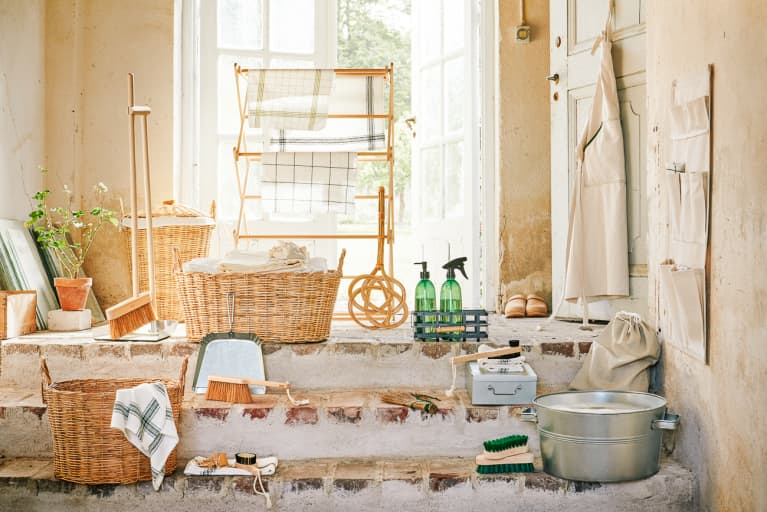 February 1, 2020 — 10:08 AM
IKEA has your 2020 spring cleaning in mind with their latest launch, a collection of cleaning and organizing tools and accessories. The line, known as BORSTAD, dropped online and in stores today as a limited edition collection.
According to a news release from the brand, "This consciously designed collection features everything needed to get your house in order...made from natural materials such as hardwood, cedar, metal, rattan, and canvas."
Many of the items in the collection are inspired by the ways things used to be done and to extend the lives of the things we already own—they mention a few times that "caring for your things is a good way to care for the planet."
Here are some of the organization and cleaning tools you can now get at Ikea:
1. An easy-to-carry laundry basket made from sustainable materials (that also looks a lot nicer than those plastic ones).
The BORSTAD Basket comes in three sizes, all with handles to make toting whatever you fill it with easier. It's made from lacquered rattan, a sustainable material, which is also used in less industrial production, lowering the overall impact of the final product. The two shorter sizes are plain baskets, but the tall option is designed as a laundry basket, lid and all.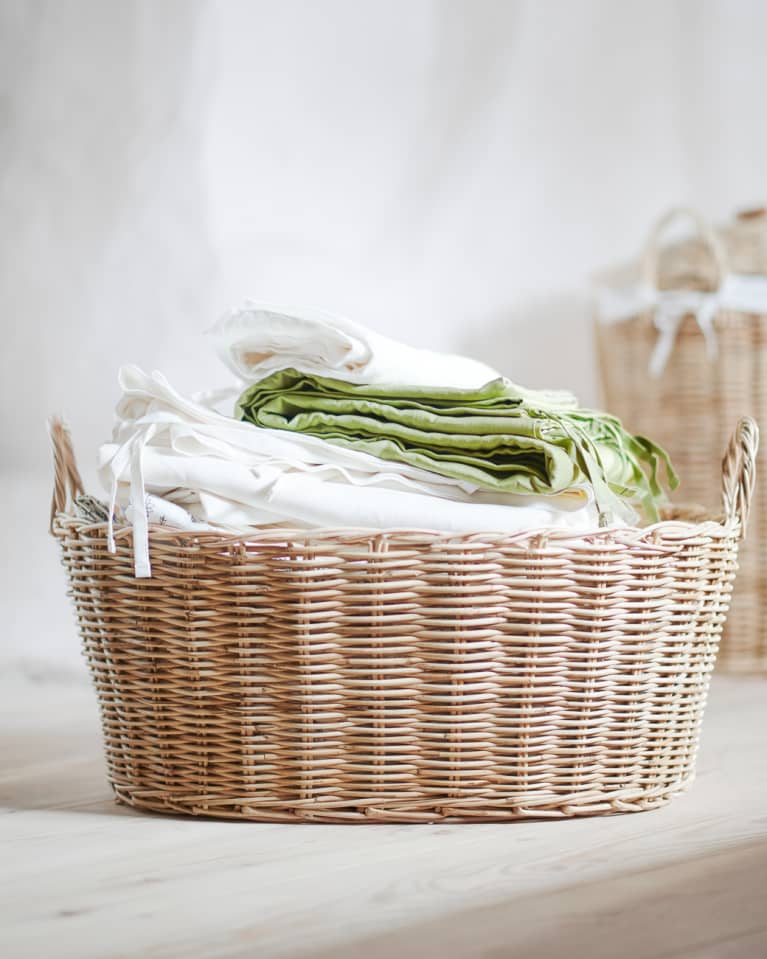 2. Brushes to clean everything in your home, including your shoes.
The new collection includes a shoe brush, clothes brush, and scrub brush, all once again made with sustainable materials. These products tap into the line's goal of helping extend the life of other products, not just to make new products that are more sustainable.
3. Drying racks so you can skip the dryer to save energy and money.
Running your dryer uses a whole lot of energy and, therefore, a good chunk of change, too. For many of us, the size of a drying rack may be a deterrent, but IKEA's come up with a way to combat that. In addition to a standard drying rack (made of wood, naturally), they've also dropped a wall-mounted rack that can be collapsed against the wall when it's not being used and pulled out when you need to do laundry.
4. Everything you need to keep your clothes and storage spaces smelling fresh without chemicals.
In another ode to the way things used to be, IKEA has included potpourri packaged in breathable linen bags and hanging cedar blocks with this line. Drop a few into your closet and drawers and enjoy better-smelling clothes and linens. As the brand says, it's "a trick that works just as well now as in times gone by."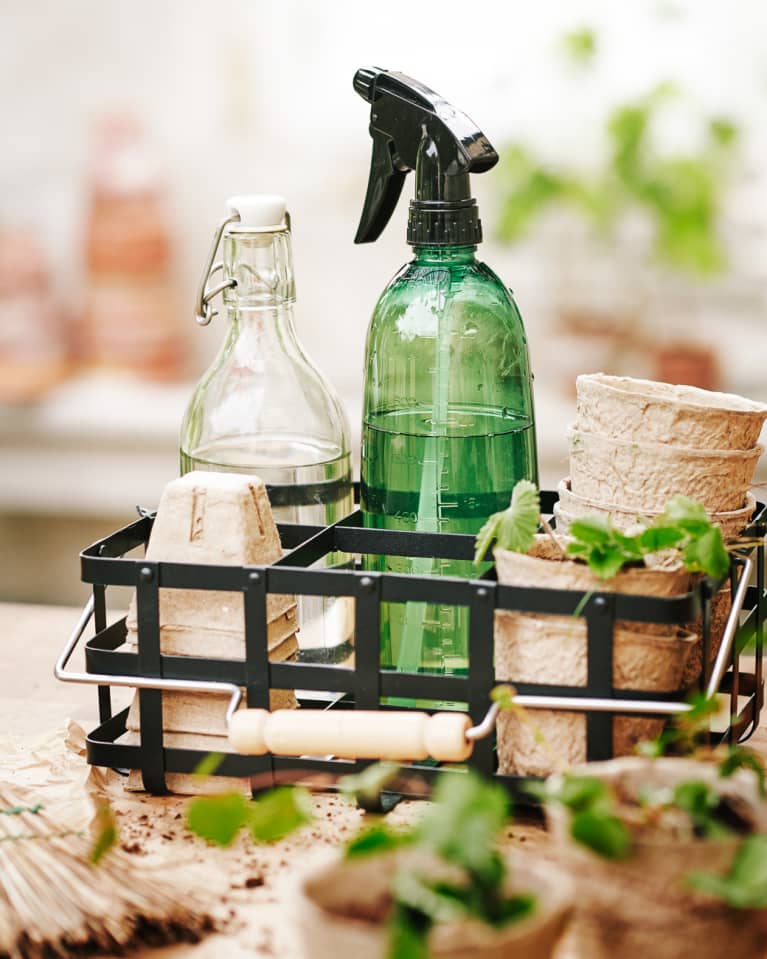 5. Reusable bottles you can fill yourself, so you know exactly what you're cleaning with.
It's easy to make your own cleaning products, so why not give it a try and then bottle it in these? Though they're made with plastics, it's a PET plastic that doesn't contain BPAs and is recyclable, but the intent of the bottle is, of course, to reuse it and refill it yourself.
This new line may help you use this spring as a chance to not only clean up your home but also revamp your cleaning routine to make it more sustainable (and more pretty).