The Super-Common Item IKEA Is About To Stop Selling
mbg Sustainability Editor
By Emma Loewe
mbg Sustainability Editor
Emma Loewe is the Sustainability Editor at mindbodygreen and the author of "The Spirit Almanac: A Modern Guide To Ancient Self Care."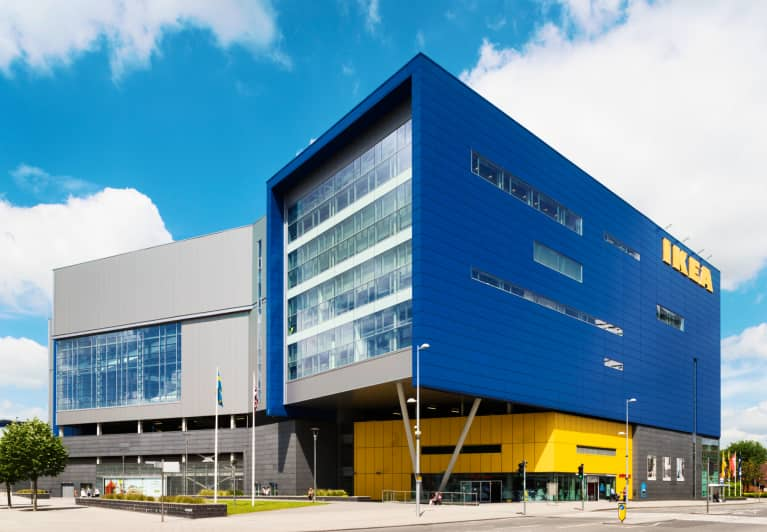 If you're on the hunt for plastic plates and cups for your next get-together, you're going to have to look somewhere other than IKEA. The homeware mecca just announced it will ban all single-use plastics from stores and restaurants in the next two years.
This means that the company's eateries will stock only reusable plates and cutlery, and everything from plastic garbage bags to straws will disappear from store shelves by 2020. This is part of IKEA's larger commitment to becoming a "climate positive company"—one that captures more greenhouse gas emissions than it emits.
"Through our size and reach we have the opportunity to inspire and enable more than one billion people to live better lives, within the limits of the planet," Torbjörn Lööf, Inter IKEA Group CEO, said at a conference called Democratic Design Days this morning.
By 2030, IKEA hopes that all of its products will be constructed of recycled materials or able to be easily broken down and completely recycled. Beyond that, IKEA reps announced plans to continue to invest in renewable energy, cut down on the carbon footprint of its stores, and help key suppliers reduce their own footprints. The Swedish brand will also roll out products that help customers save energy at home (like a new line of solar panels and battery storage) and introduce more plant-based food options in cafeterias, like a veggie hot dog launching later this summer.
This announcement comes on the heels of other sustainable commitments to ban single-use plastics everywhere from the streets of Seattle to the halls of Buckingham Palace. Here's hoping the plastic-free revolution continues to build momentum.
The ban comes just in time for tomorrow's World Oceans Day! Read about how single-use plastics are decimating our oceans here.