The Tiny Tweak That Completely Changed The Way I Feel About Exercise
mbg Contributor
By Minna Lee
mbg Contributor
A jill of all trades, Minna Lee is a personal trainer, nutrition coach, wellness lifestyle blogger behind Living Minnaly, and founder of Live 24k. She holds a B.A. from New York University.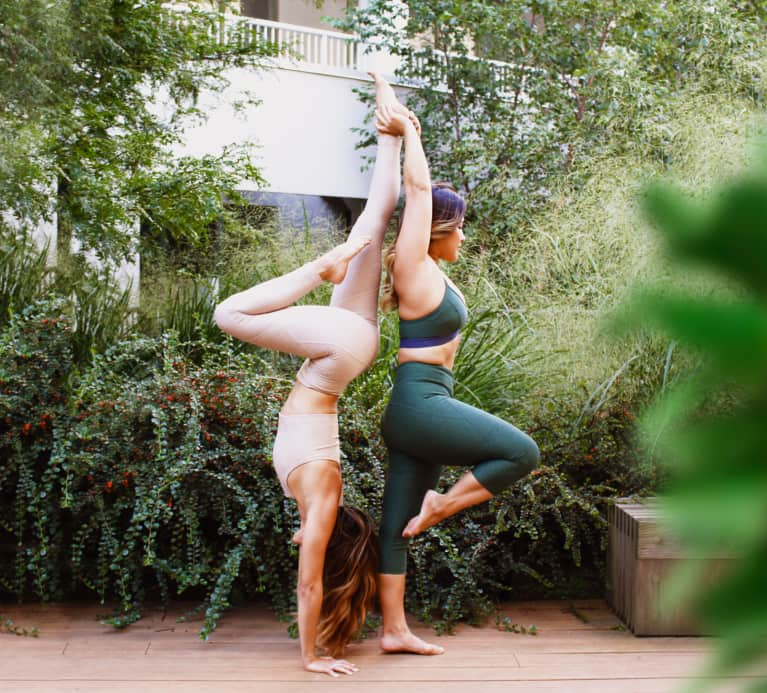 When it comes to being active, I'm a bit of a lone wolf. Given that I was a competitive figure skater for a decade and figure skating is a highly individualized sport, it makes sense that I prefer to be left alone with my headphones while I get my sweat on. "Prefer" is a nice way to put it because, in reality, I usually avoid group fitness classes like the plague. Whenever one of my friends asks me to hang out by doing a spin or boot-camp class together, I ask to meet up over coffee instead. Yep, I'm that person.
My issues with exercising with others stem from three different things: For starters, I don't understand how people go running or do any type of class with others without getting super competitive. Growing up in a ballet classroom where the goal was always to stand out and be the best, I find it super challenging to quell my inner competitor and focus on just myself.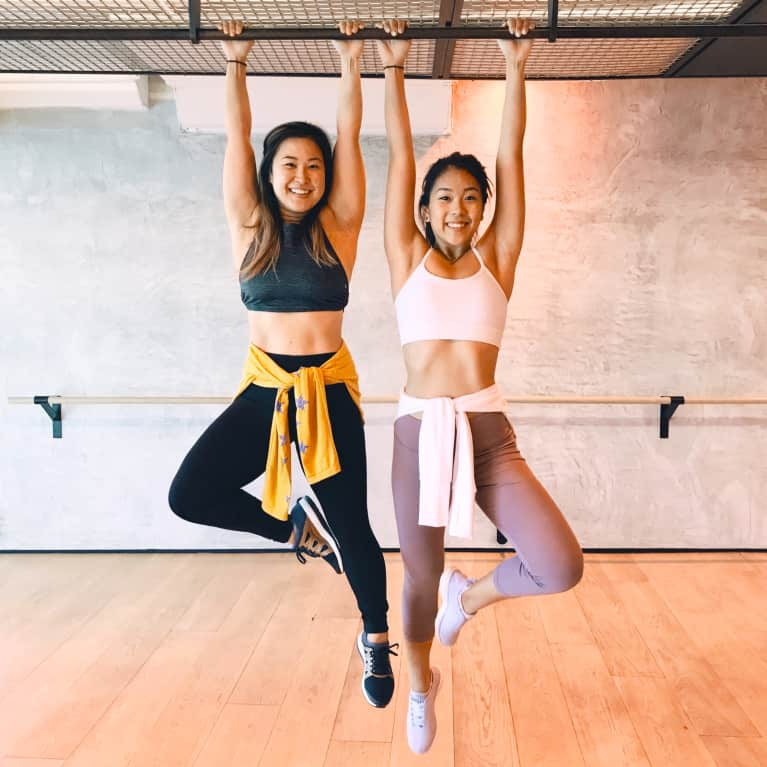 Second, if I'm in a group fitness class with my friends, I turn into the naughty distracted kid in middle school gym class, just wanting to goof off with my friends and not do what I'm supposed to be doing. Third, I take training seriously, and I don't feel like I can properly execute a focused workout with proper rest times and concentration when I'm with friends or in a class of 50 people. I relish that time alone in the gym when it's just me and my thoughts.
Life has a funny way of dealing you cards that challenge you to break out of your mindset, though. I recently launched a wellness powder, so juggling that alongside training clients and blogging has made time management a little bit challenging, to say the least. Late nights working and classic startup emergencies kept pushing aside my solo gym-time plans, so in the name of multitasking, I found myself finally saying yes to all those industry events at fitness studios and to catching up with friends by doing a class together.
At first, I ran into all those classic reasons I listed above and kept thinking, "See? This is why I don't do these classes." But after half a dozen or so more classes and workout dates with friends, I realized how this backup plan I had resorted to was actually just the thing I needed during this phase of my life.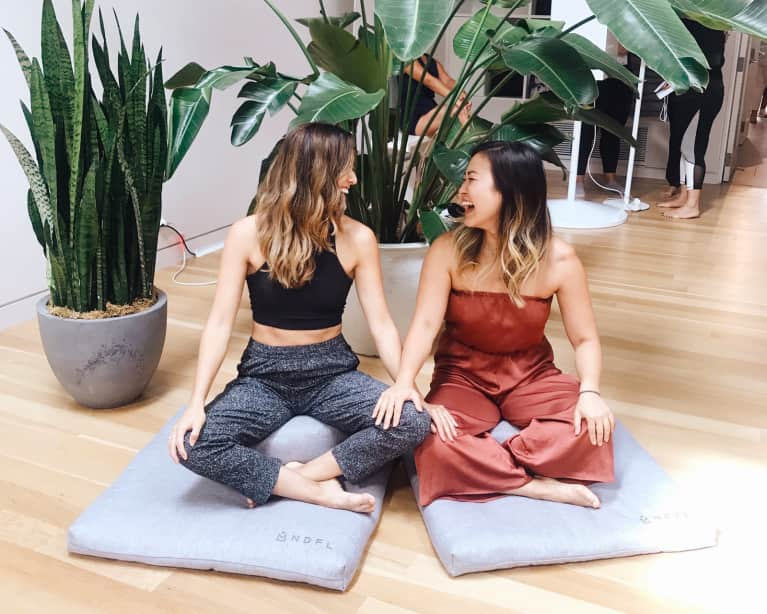 Here are three valuable lessons I learned when I finally started exercising with other people:
1. Perfect is the enemy of good.
Even though I know this isn't true, I still secretly felt that if I didn't have a full-on gym session with a well-balanced program planned out, it didn't really count. This all-or-nothing mindset is completely counterproductive. Moving and sweating consistently, at an intensity of 4 (on a scale of 1 to 10), is a lot better than the sporadic 10.
2. Exercising with others can help you stay focused and calm amid chaos.
This one is kind of ironic, given that I always preferred working out alone because I wanted to be able to concentrate better. But think of it this way: It's so easy to problem solve or deal with a crisis when it's a quiet, perfect environment. It's a lot harder when you're surrounded by noise and chaos from panicked people around you. Group fitness classes really did help me with this. The more you expose yourself to distractions and practice still getting the job done, the more you hone your ability to focus and stay calm. That is a huge asset to me especially right now, when my current work life can make me feel a lot like a circus monkey juggling and balancing a million different things.
3. I had forgotten how to play and be silly.
Working out for your health is not always about setting a personal record in the gym or a perfect training program. Something I often say to my training clients is that we as adults don't play enough. I learned that doing a fun dance class or crazy boot camp with my friends may not have gotten me as sweaty as a perfectly structured kettlebell workout by my trainer self's standards, but it gave me benefits in so many other ways. It got me moving, laughing, and having fun—and that is just as crucial to our health as a weight training session. Goofing off is not a bad thing!
Inspired by Minna? Read about how outdoor exercise has helped her cope with Hashimoto's.