The U.S. Government Finally Admit That Humans Are To Blame For Climate Change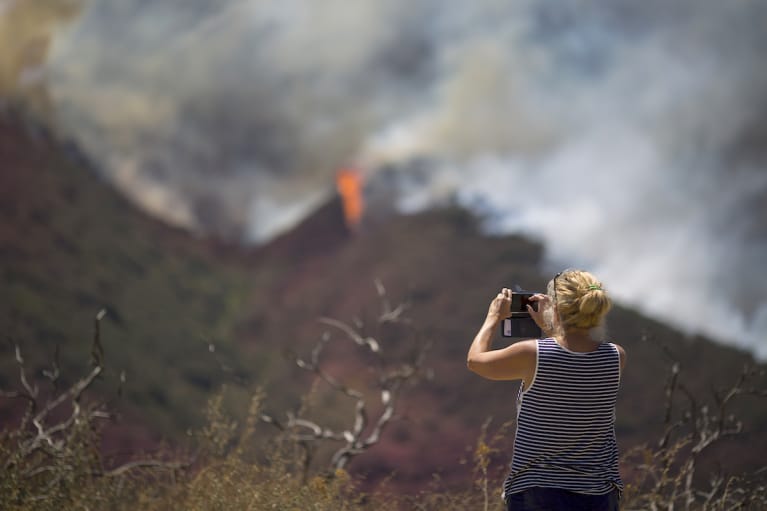 November 5, 2017 — 10:00 AM
A new report confirms what most people have long known: Humans are causing climate change. The new and noteworthy thing about this review, though, is its source: A Trump-led government.
This report from the White House comes as a surprise, since President Trump has made it abundantly clear that fighting climate change is not on his radar by opting to leave the Paris Climate Agreement, cutting back on U.S. National Monuments, and pushing for more oil and gas development.
Compiled by climate scientists, the report says the fact global temperatures have risen 1.8 degrees Fahrenheit over the past 115 years is no coincidence, and there is "no convincing alternative explanation" that anything other than humans are to blame. It adds that climate change is already affecting every corner of the United States, and the extreme weather events we have been experiencing (like Hurricane Harvey and the California wildfires) speak to its influence. The report was approved by 13 agencies in the White House before being released to the public on Friday, and scientists say it was met relatively little pushback. But if the government knows we're causing climate change, why aren't they doing anything to stop it?
"This report has some very powerful, hard-hitting statements that are totally at odds with senior administration folks and at odds with their policies," Philip B. Duffy, president of the Woods Hole Research Center, a climate think tank, told The New York Times. "It begs the question, where are members of the administration getting their information from? They're obviously not getting it from their own scientists."
Fed up with Trump's (lack of) climate policies? Here's how to get involved.