The Therapeutic Impact Exercise Has On This Common Medical Condition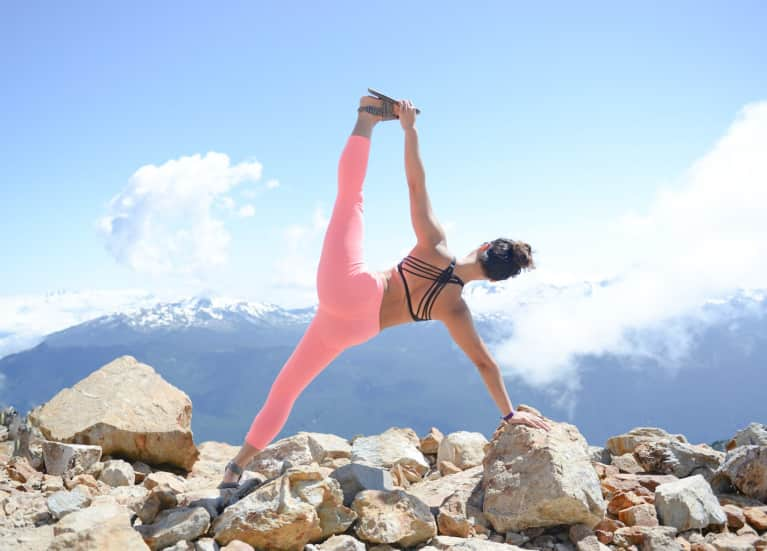 If you're dealing with fatigue, lightheadedness, or one too many "hangry" moments, it's certainly possible that you're neglecting your sleep and blood sugar. But you could also be suffering from orthostatic intolerance.
Believed to be a subcategory of dysautonomia, orthostatic intolerance is a condition in which people experience certain symptoms while standing (such as fatigue and lightheadedness) and stop experiencing them once sitting or lying down. And in a world full of stressors and environmental toxins, more and more healthy young people are developing OI. "Our bodies aren't set up for the modern environment," explains Jacob Teitelbaum, M.D., an expert on chronic fatigue and OI. "The issue here is an energy crisis. When people have excessive stress in their lives and not enough energy production, suddenly when you're up and running instead of your blood pressure going up, it drops. And then you feel tired, achy, and experience brain fog."
If this sounds familiar, don't despair. You can ease a number of your symptoms before, after, and during exercise. Here's how.
Make sure you're moving enough.
As with chronic fatigue, when you're feeling exhausted and achy, it's not always easy to find the energy to work out. But in order to heal, getting enough exercise is key.
"Exercise is really important. It helps you maintain conditioning and creates more energy stores," explains Dr. Teitelbaum. He adds that particularly in a world where there are stressors everywhere, exercise is a great way to get rid of it—that is, unless you take it too far. "Find a workout that gives you just enough energy. You want to optimize your energy production, so don't overdo it."
If CrossFit leaves you feeling completely exhausted, for example, consider walking, going to yoga, or jogging.
Use salt and water to support your adrenals and optimize your blood volume and blood pressure.
Other than creating more energy, one of the best things you can do to alleviate OI symptoms is give your adrenals proper support. You know that "hangry" feeling you get just before lunch, when anyone who tries to ask you a simple question will immediately get yelled at? That could be alleviated by giving your adrenal glands a little more support.
To make this happen, make sure you're incorporating enough salt and water around your workouts. "If you're exercising and salt restricting, your body is hating it—because you're sweating out salt! Don't believe the rumors; salt isn't actually bad for you. Your body typically wants exactly as much salt as it's craving," says Dr. Teitelbaum. "Also, increase water intake! You're losing water and you can't maintain blood pressure—that's a problem. so drink up."
Utilize compression socks.
We often hear about finding the right workout shoes, but what about socks? If you're dealing with orthostatic intolerance, try wearing compression stockings when you exercise. "Even if they just go ankle-to-knee, that's better than nothing," says Dr. Teitelbaum. "But better yet, go for ones that go up to your mid-thigh. Wearing those during exercise can really help you maintain medium pressure, which is 20 to 30 mm."
Not sure if you're suffering from orthostatic intolerance? Take this quiz to find out. And if you want to learn more about using exercise to get more energy, find out what kind of impact it has on chronic fatigue and fibromyalgia.