Is A Toxic Environment (Or Person) Keeping You From Living Your Soul's Purpose?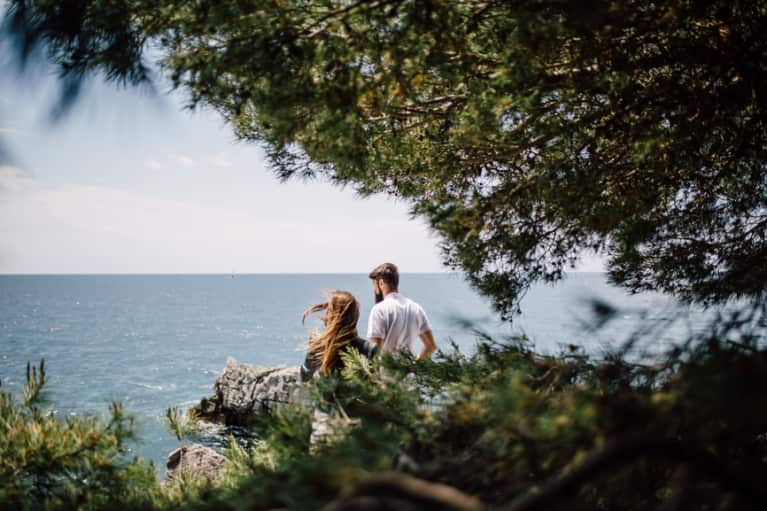 "My children need to move out!"
Shaking and in tears, Jami realized the only way to turn her toxic nest back into a home was to tell her children. Although they weren't children anymore. Her daughter had moved back three years earlier with her four children, and her son had been living at home as he struggled through an unexpected divorce. But she needed them to get on with their own lives.
Jami's son exploded at the news; her daughter's silence was almost harder to take. And it didn't get easier. While her daughter focused on her college studies and reconciled with her husband, Jami's son lost his car and couch-surfed until he ended up in the hospital when his diabetes spiraled out of control.
A year later, with all of them on their way to better lives, Jami's daughter delivered a message: "Mom, you did the right thing!"
Has negativity grounded your goals? Surrounded by people who can't wait to tell you what's wrong in the world, you've let these passive-aggressive folks convince you that your cup will never be anything but half-full. And they're the first to tell you all the reasons you'll never succeed when you even breathe hope of making a positive change.
Or maybe you are your own worst enemy. Are you still beating yourself up for something that happened in your past? Have you decided, contrary to the truth that we are all created for a purpose and destined for greatness, that you're beyond help?
I wish sometimes that we could build a window that allowed you to see the potential you hold for realizing your biggest dreams.
We can't control the people or challenges that come with life, but we can decide how we respond to them. Whether it's distancing ourselves from the toxic people in our lives or taking steps to control their influence, we can not only survive but thrive.
Here are a few tips on taking your power back:
1. Build up healthy boundaries.
Set boundaries, and if they aren't recognized, get the heck out! Maybe, in time, others will see from your return to a balanced life and the joy that comes with it that there is a better life beyond the negativity. But until then, you can let them know that their toxicity is not welcome in your world.
2. Harness the power of positive thinking.
Surround yourself with positive friends, mentors, and healthy relationships. It was a friend who first brought Jami to an OolaPalooza, where she found the courage to face what was happening in her life and commit to the action it took to change it. Not only do friends encourage you, but their own positive approach is contagious. Soon, you, too, will begin seeing the blessings we often overlook and develop the attitude of gratitude that carries us through tough times.
Face down your internal toxicities. Pluck the weeds that grew from the seeds of doubt and negativity planted long ago. Replace them with prayers, positive self-talk, and the confidence that you can do whatever you set out to do.
Move forward with compassion. Forgiveness is a gift you give yourself, and it doesn't mean that you validate their negativity or are committed to keeping these toxic people in your life. Instead, it brings the peace and closure you need to move forward.
A while ago, I planted two young spruces along a wooded path to my cabin in Minnesota—a sapling 3 feet tall and the other, a foot and a half. They shared the same soil, the same sunlight, and the same minimal care from their accidental gardener, a splash of water when I thought of it and anything Mother Nature sent their way.
One thrived, shooting up and spreading out; the other withered up and died. Just as sometimes happens in life, a toxic environment crept in and shut down its dreams before it could even take root. And how about the one that did survive; how much higher might it have grown if I had nurtured it more?
Don't make that same mistake in your life. Do what it takes to soar!
Want more insights on how to level up your life? Check out your love horoscope, then find out why holding on to past relationships is the worst thing you can do for yourself.