3 Ways To Stop Yourself From Helicopter Parenting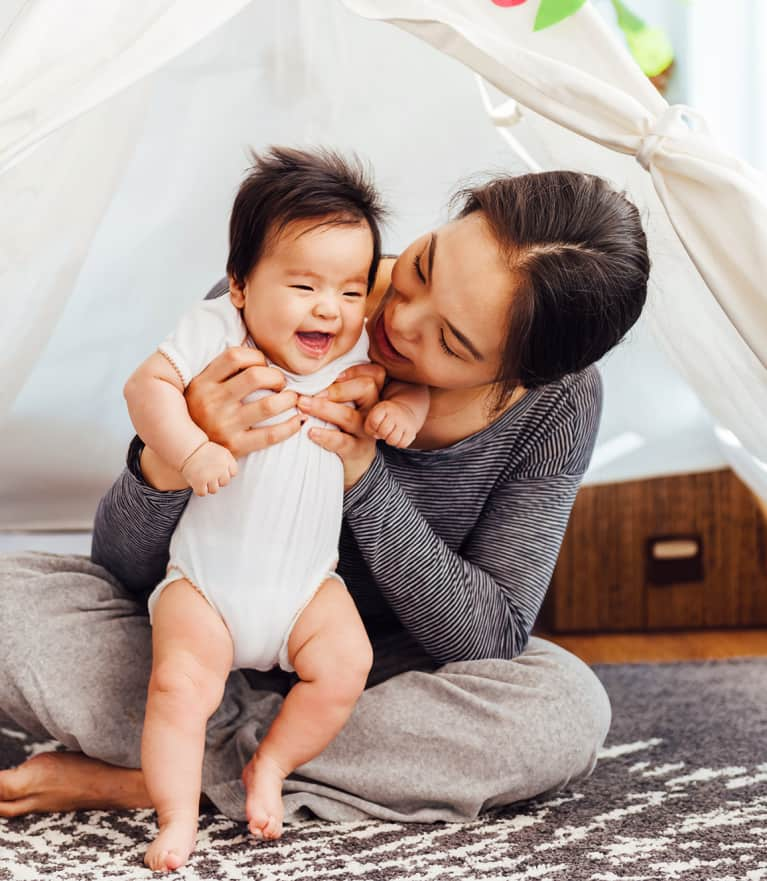 Do you know what lurks in nearly every family in America, even the happy ones? Fear. Although I may try to hide my fears, the feelings come across, and my kiddos pick up on them anyway. All of us just want to keep our kids safe and give them the best life possible in an all too uncertain world, but here's the thing: If we don't balance our focus on safety with the valuable, life-lesson richness of risk-taking, we're robbing our kids of invaluable growth opportunities. What's more, the latest research shows that kids with helicopter parents can grow up to feel inadequate and unprepared for adulthood.
"OK, I hear what you're saying," you might be thinking, "but how do you expect me to let go of all this fear and worry? It's a scary world out there!"
It's completely natural for us to worry about our kids, but adding an additional layer of awareness for ourselves can set us free from being enslaved by fear. What's important to remember is that, under all of this fear and worry, we will find our insecurities, not our children's. Of course it's OK—great, in fact—to love and support our children through every phase of their lives, but our fear and anxiety do little for them.
Mindfulness helps us let go of fear.
When I get clear on what I'm afraid of, particularly in the parent-child dynamic, I actually give myself a chance to put those fears aside. I certainly prefer to be with life as it really is rather than looking through the lens of my fears, and mindfulness is what helps me to gain that perspective.
Here are some easy mindfulness practices you can try to start allowing life to unfold without clutching to the unhelpful illusion of control. The very practice of becoming mindful of "what is" helps to dissipate the fear of all those unknowns and what-ifs.
1. Intentional breathing.
Taking intentional breaths throughout the day feels like a parenting superpower to me. Focusing on the breath can be a beautiful centering practice, but you have to build on it the same way you have to build your muscles at the gym. Repetition is the key. Remind yourself to take these breaths by adding them to your calendar, writing yourself reminder notes, or setting an alarm on your phone—whatever it takes. You can also call upon intentional breathing whenever you find yourself feeling out of sorts. Taking a few moments of stillness can put things in perspective, get you back on an even keel. and even help you observe whatever you were thinking or feeling that triggered a reaction.
2. Explore your triggers.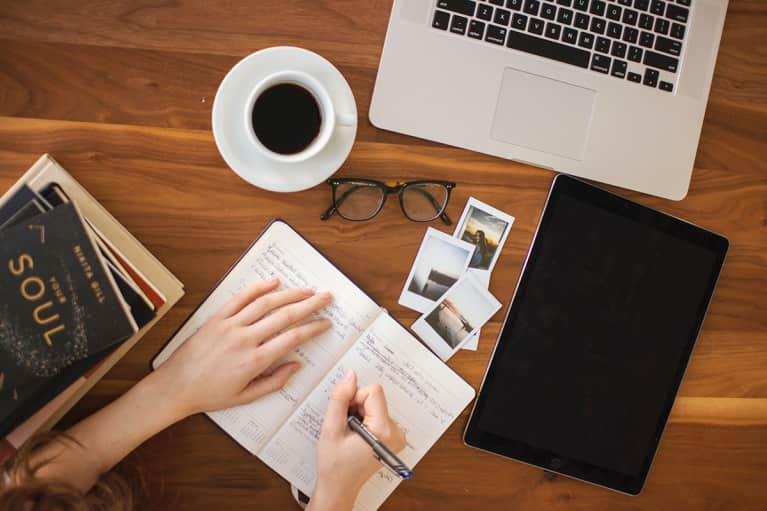 Sit down with a journal or piece of paper and write out what triggers you most in the course of a day. Think about the morning, afternoon, and evening. Consider the home environment as well as the outside world. Which people seem to trigger an unwelcome response? What is it that they do? We can't change or make shifts in our lives without awareness of where we struggle. Make this list without beating yourself up over any of it. Think it all through in a matter-of-fact way, as if you were a researcher collecting data. Don't take it personally; just get to know it. This will help you eventually decode patterns with your kids.
For the next few days, listen to your child without any plan or desire to respond. Just listen. Notice if, as they are speaking, you are already planning what you are going to say next. As soon as you notice yourself doing this, bring yourself mindfully back and attune with them again, listening even more deeply to whatever it is they are sharing with you. What have you been missing?
As we practice becoming more mindful throughout our days, we naturally become less inclined to the overreaction and fear-based choices that result in helicopter parenting. Through this, we can give our children the gift of natural consequences—give them the chance to learn from what they do, not from what we tell them to do.
For example, my teenage son went to basketball practice with a long-sleeved shirt under his jersey. My initial instinct was to tell him to take it off, that he would be too hot and uncomfortable playing in that. In a moment of mindful awareness, before opening my mouth, I realized that experiencing the natural consequences of his choice would be more effective than anything I would tell him.
It's choices like this in small moments that give us an opportunity to begin reeling back our helicopter parenting and bring ourselves in for a landing. Each chance we give our kids to make their own decisions and discover the consequences of their actions helps them more on their path to adulthood than any of our fears can. We want the best for them, and now we have a new way to support their ultimate well-being. To the surprise of many of us, it's by healing ourselves first.
Want to learn more about mindful parenting? Here are 5 gentle ways to discipline your kid.