How To Know If Your Products Are Truly Hypoallergenic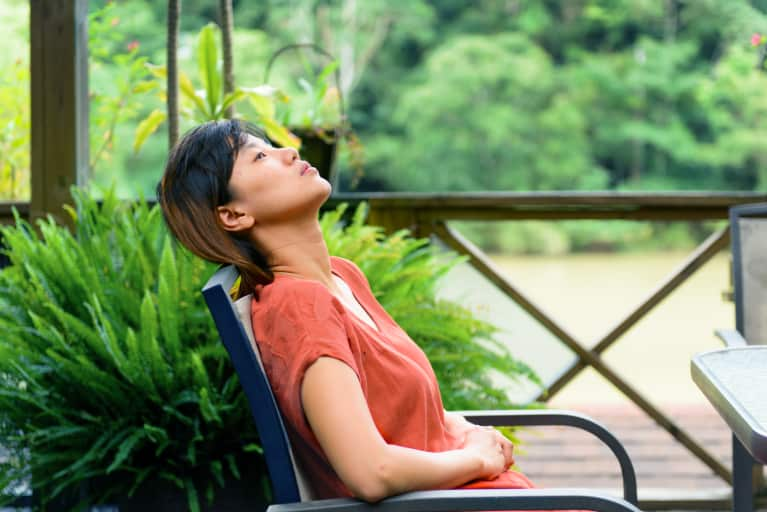 Our editors have independently chosen the products listed on this page. If you purchase something mentioned in this article, we may
earn a small commission
.
If you have allergies, you know that every little detail matters. Did you remember to turn your air filter on before you left the house? Did you dust under your bed? Did you shower right after your outdoor run?
Admittedly, allergies are tough—especially when you want to avoid taking over-the-counter medicines or pharmaceutical drugs and treat them with a more natural approach. Normally, this means natural remedies like nettle tea, healing the gut, and working to reduce exposure to triggers like dust, mold, and pollen before they can cause uncomfortable symptoms.
If you have allergies or asthma, you know that keeping them at bay is a real science. You likely spend your days looking for unscented or hypoallergenic products to reduce your exposure and therefore, you might be surprised to learn that the world "hypoallergenic" doesn't have a legal definition.
According to the FDA, "There are no federal standards or definitions that govern the use of the term 'hypoallergenic.' The term means whatever a particular company wants it to mean." In other words, the term is unregulated.
According to Dr. John McKeon, the CEO of Allergy Standards, Ltd. (ASL)—a physician-led certification company that prepares independent standards for testing a wide range of products to determine their suitability for asthma and allergy patients—this means your products could contain unsavory characters. Luckily, ASL and the Allergy and Asthma Foundation of America—the leading nonprofit organization fighting asthma and allergic diseases—have embarked on an international partnership to create an asthma- and allergy-friendly certification program. ASL, led by Dr. McKeon, tests and certifies products like the LG PuriCare Air Purifier Tower, the Dyson Humidifier, and Endust Dusting & Cleaning Spray, which have all been designed to be really, truly allergy-friendly.
Much like with supplements (good supplement companies will get their products third-party lab tested for potency, purity, and safety), getting products tested by a third-party lab levels the playing field, allowing products to be evaluated in an organized, standardized way. Allergy Standards is a nonprofit, so their primary goal is to make sure people with serious allergies have access to products that are safe.
What else should we know about allergies? One important thing to know is that "environmentally friendly doesn't necessarily mean allergy-friendly." According to Dr. McKeon "The term 'eco-friendly' has quite a broad application that relates to environmental impact. Depending on the product, a retailer may make these claims according to the amount of water used in a washing machine or the environmental impact of a textile factory. Despite being eco-friendly, the product itself and/or its constituents may contain or retain allergens or chemicals that may create an unsuitable indoor environment for those with asthma and allergies." Allergens can definitely be hiding in the green products in your home. If you want to see a list of certified products, check out the Certified Allergy and Asthma Friendly Program.
Ready to heal your allergies naturally? You have to start by healing your gut. Try this 7-Day Gut Reset.