Make These Green Swaps & Save $2,611 A Year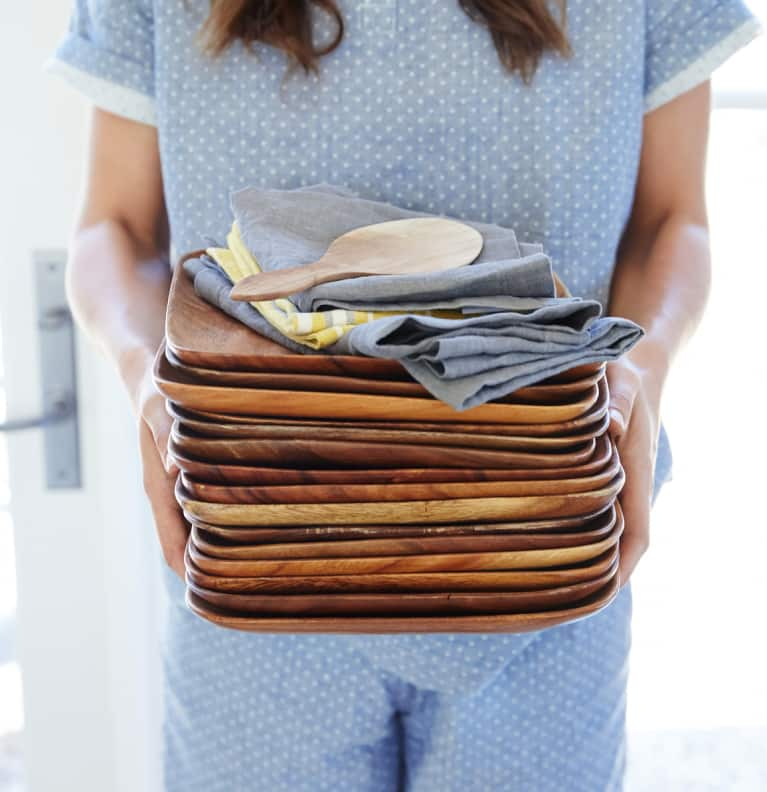 Our editors have independently chosen the products listed on this page. If you purchase something mentioned in this article, we may
earn a small commission
.
Making small, sustainable tweaks in your everyday routine is an easy way to help out the planet (and when it comes to fighting climate change, every little bit counts). And if that isn't reason enough to live a little greener, consider the fact that taking just seven eco-friendly actions at home is enough to save you over $2,000 a year:
1. Make your own cleaning supplies: $400.
2. Start using your power strips: $78.
Overhauling your home with energy-efficient appliances and new insulation isn't the only way to cut down on your electric bill. You can start small by plugging your electronics and lights into power strips with an on/off switch and powering these down whenever you leave home. Electronics continue to suck up energy when they're plugged in, so flipping the switch could save you around $80 a year.
3. Adjust your thermostat by 1 degree: $72.
As Mark Rose at Nest pointed out in this piece on energy savings at home, adjusting your heating or cooling system to be just 1 degree closer to the outside temperature is another easy way to cut down on energy use. If the average New Yorker did this, they'd save $72 a year.
4. Switch five of your light bulbs: $75.
Swapping just five old bulbs with Energy Star–certified CFLs will save you around $75 a year, according to the Department of Energy. If every American did so, it'd be the equivalent of taking 5.8 million cars off the road in terms of greenhouse gas emissions saved.
5. Brew your own coffee: $836.
An estimated 20 million trees are cut down a year to make the paper cups we gulp our coffee down in (and that's nothing compared to the environmental resources that go into plastic cups). You can save these resources and some major cash by making your own coffee at home. One coffee lover did the math and found that if you typically buy two coffees a week, you can save $836 with home brewing. Be sure to look for Rainforest Alliance–certified beans, so you know they were sourced sustainably.
6. Limit takeout to one night a month: $1,000.
Besides often being the healthier choice, meal prepping can save you from single-use containers—which make up a huge amount of the hundreds of thousands of tons of plastic pollution in our oceans right now. Many restaurants also use packaging that is covered in waxy coating and therefore can't be recycled so ends up leeching chemicals into landfill. Cooking at home will also help you forge a deeper connection with ingredients and incentivize you to use up all of your food.
One serial Seamlesser saved $300 in two weeks by meal prepping, which adds up to $7,800 a year. So it's safe to say even someone who eats out only on occasion could save at least $1,000 by making dinners in and prepacked lunches the norm.
7. Swap paper towels for reusable cloth: $150.
Paper towels are one of those things that are way too easy to overuse; the average family of four goes through two rolls every week. Swap them with a reusable option like Three Bluebirds made from wood cellulose and keep up to $150 a year in your pocket and lots of paper out of the trash.
Ready to do even more? Here are five effective ways to help the planet without even leaving your desk.