Michael Roizen, MD, On How To Eat & Sleep Your Way To Being "AgeProof"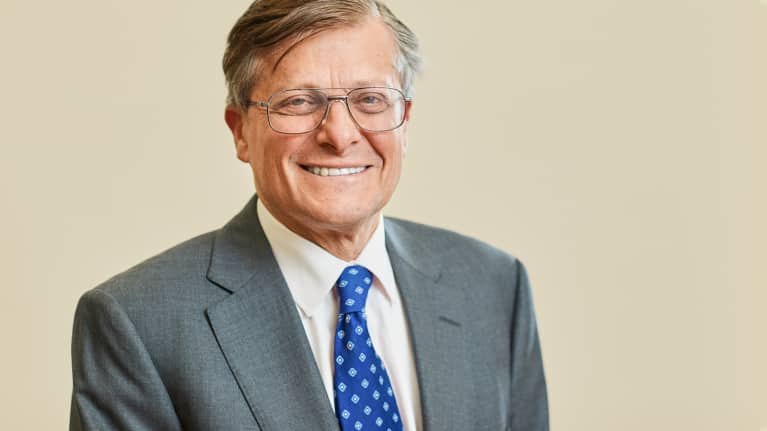 Our editors have independently chosen the products listed on this page. If you purchase something mentioned in this article, we may
earn a small commission
.
Love this? Want more? Stay up to date with the podcast by signing up for
our newsletter
.
—The Editors
Michael Roizen, M.D., is a New York Times best-selling author and the co-founder of RealAge, a famous concept that centers around the idea that our bodies are a different age than our calendar age depending on our health. He is also a professor and chair of the Division of Anesthesia, Critical Care Medicine, and Pain Management, and chief wellness officer of the Cleveland Clinic. Through developing the RealAge test, personalizing care for his patients, and working to improve stress in people's lives, Dr. Roizen provides invaluable wisdom and expertise.
I sat down with Mike to discuss his book, AgeProof: Living Longer Without Running Out of Money or Breaking a Hip, and preventing age-related issues—or, as he calls it, being "ageproof." Mike tells me stress is the biggest ager and what he recommends we do to manage it. We also discussed his thoughts on fats, dairy, sugar, and gluten and the must-have supplements we are missing.
With so many popular diets out there—intermittent fasting and the ketogenic diet, to name a few—it can be overwhelming to know what's best for you. From personal experience and extensive research, Mike tells us how many hours we should be fasting and sleeping for the most benefits. He also shares the most underrated exercise that actually adds mass to your bones and could help you live a longer life.
Whether you are young and healthy, looking to live your best life, or searching for ways to turn back your body's clock, Mike's abundance of knowledge and actionable advice will inspire you to live and age well.