The Students In Parkland Are Being Heard: Here's How To Teach Your Kids To Speak Up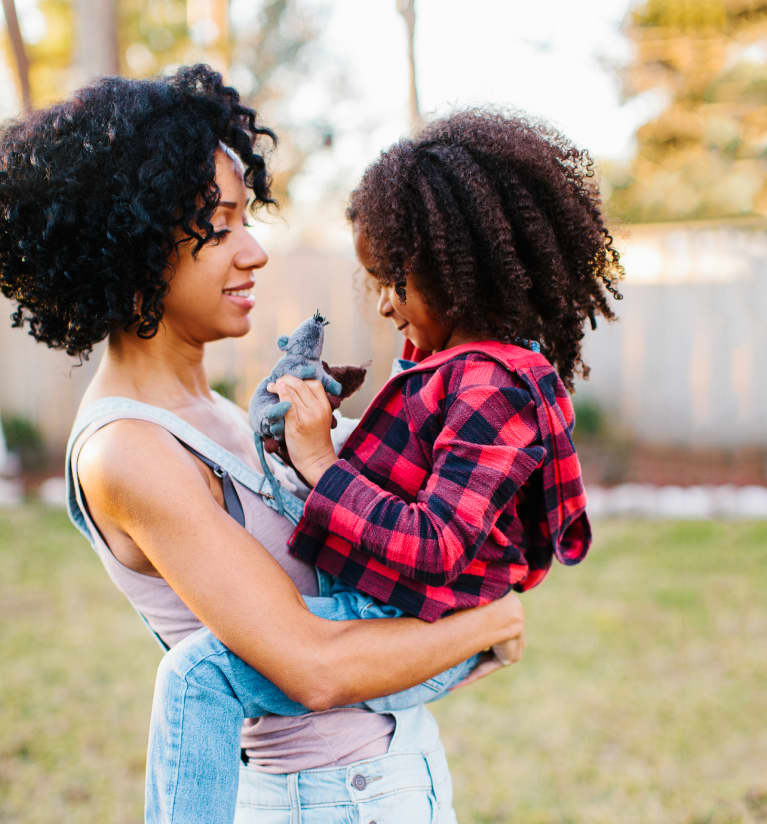 The devastating school shooting in Parkland, Florida, earlier this last month stunned and terrified adults and children all over the country. But what began as a senseless tragedy transformed into a glimmer of hope as the students of Marjory Stoneman Douglas High School began to come forward and speak out against gun violence.
If one thing is becoming clear, it's this: Children can make a difference—and a pretty big one, at that. But knowing how to talk to your kids about making an impact can be difficult. How can you help your children form their own opinions while also encouraging them to take action when that time is right? Here's what clinical psychologist Bobbi Wegner has to say.
Become a family of "helpers."
According to Wegner, encouraging your child to identify as a "helper" early on is crucial to empowering them to take action when they witness something they believe is wrong. "I say to my kids that we are a family of 'helpers' and that it is our duty to speak up and help others," she says. "I am building this idea into their developing identity while also empowering them and giving permission to go against the grain for the good of a larger issue. It is so important to empathize and validate your child's voice very early on. It sends the message that their voice matters and should be heard."
Help put your child's thoughts into words.
Kids don't always have the ability to turn their thoughts and feeling into words and actions, so start by helping them with that. "Start with phrases like, 'It sounds like you think kids should be safe at school. It is their right as a human,'" says Wegner. "Parents should listen for when their children share their beliefs and reflect them back to the kids, helping them internalize the ideas."
She adds that once children understand their own belief system, it will be easier for them to stand up and act. "I encourage my own kids to be leaders and speak up, which ultimately gives permission and puts healthy social pressure on other kids to get involved too," she explains. "It is also really great when kids have the opportunity to make real change. My son's friend just got 300 signatures to petition the school to allow the kids to play in the snow during recess (which had been not allowed until this petition). He effected a real change and acted as a community mentor to all the young kids who learned they actually have a say."
Practice positive self-talk.
Wegner notes that self-talk is always a great way to reinforce and encourage kids to act—as is acknowledging the fear that might come from strong emotions. "I teach kids to hold polarized parts of themselves and say something like, 'I am scared, AND I am brave, and I know I can speak up when someone is being mean to a classmate,'" she says. "Another good one is, 'I am a helper although it feels scary sometimes.'"
Encouraging your child to be the helper you know they can be is more important than ever. So get out there and help them make a change.
Working hard to be a more mindful parent? Here are 9 tips for when you're about to lose your cool.