Want To Do Your Own No-Sugar Challenge? Here's Everything You Need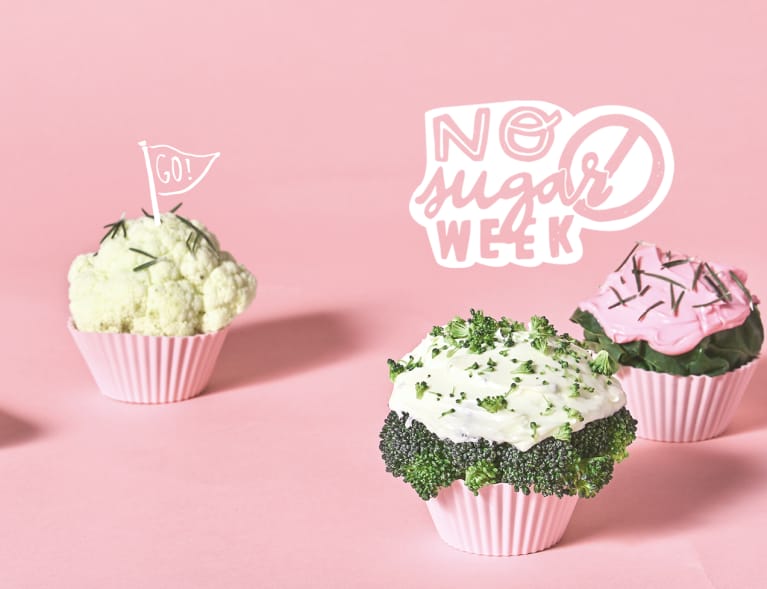 We've just wrapped up mbg's first No-Sugar Challenge, where all of us and a lot of you vowed to quit the white stuff for seven full days, to reset our palates and free ourselves from addiction (which, as holistic psychiatrist Dr. Ellen Vora notes in her piece on sugar withdrawal, is very, very real). All week long, we supported you with tips and tricks from some of the country's best functional-medicine doctors, and invited you to take the journey with us on Instagram.
But here's the thing—you don't need us to do a no-sugar challenge.
You can do one any time you feel like you need a break from sugar, whether you find yourself consistently reaching for a 3 p.m. chocolate bar or you've just gone an especially indulgent vacation. Want to create your own no-sugar challenge? Here's what you need to do.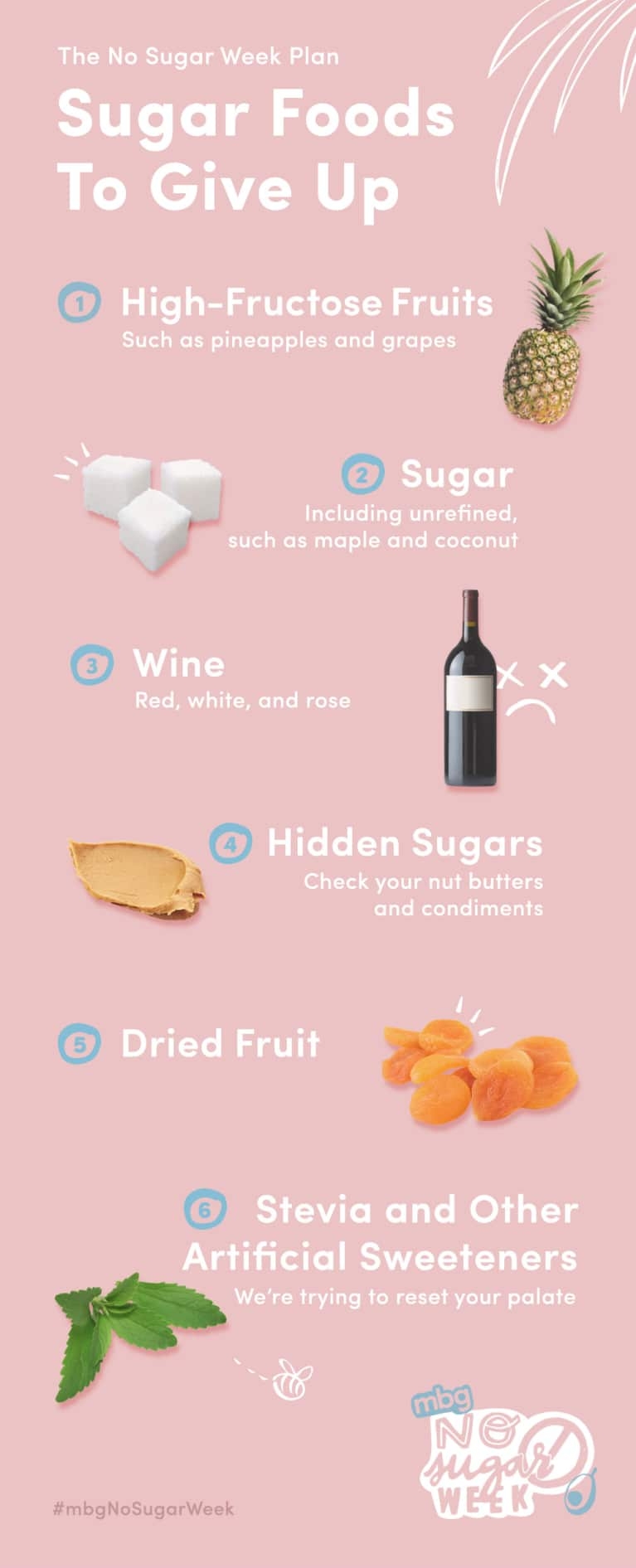 1. Decide how long you want to do it for.
Many of our experts note that the worst of the cravings dissipates after a few days, and after a week, you've truly reset your palate, making seven days a great starting point (that isn't too intimidating!). But if you want to go longer or shorter, feel free! It's all about what feels good for your body and makes sense with your lifestyle.
2. Decide what you're defining as sugar.
This depends, in a lot of ways, on what your current lifestyle looks like. If you're regularly eating Skittles and sweet cereal, a refined sugar detox might be enough to create significant change in your life. If you're generally a fairly healthy eater, you might want to kiss maple syrup, coconut sugar, and other natural sugars goodbye. For our challenge, we eliminated all forms of added sugar and limited fruit to small quantities of low-fructose fruits, like berries. Here's a doctor's take on whether fruit sugar is healthy, and here's a breakdown of all the various types of sweeteners.
It's always easier (and a ton more fun!) to do a challenge with buddies, so enlist a few on your own journey. You can even create a hashtag to check in on one another's progress (and see what tasty treats you're each concocting!).
4. Know that sugar is addictive—and the withdrawal is real.
5. Read up on the tips and tricks that'll help you get through the worst of times.
6. Arm yourself with tons of blood-sugar-balancing, no-sugar recipes.
7. Dive even deeper into your no-sugar journey.
If you feel like you need extra support, registered dietitian Dana James gets into the nitty gritty of ditching sugar in her mbg class.
When eating gets too restrictive, it loses all of its pleasure (and food has the ability to be the source of great pleasure). So treat your challenge as a way to have fun and get more in tune with your body, but don't limit yourself till you're no longer having fun. If you're stressing out too much, eat the damn cookie.