If You Eat This Today, You Won't Be Hung Over Tomorrow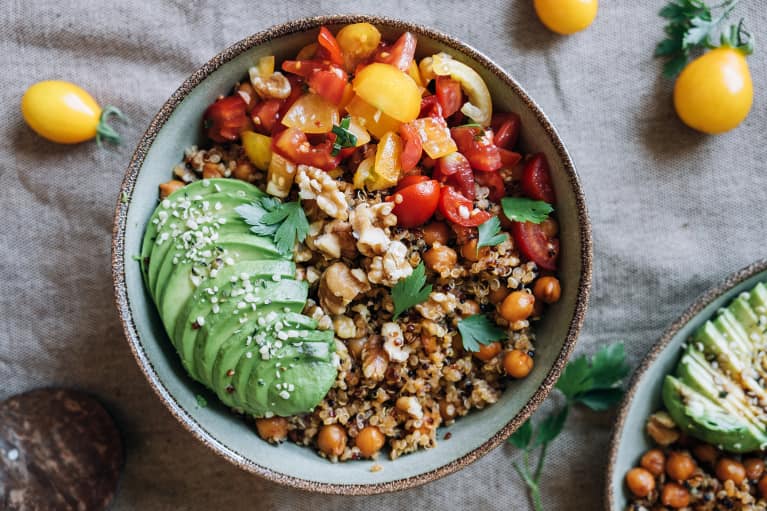 There is SO much to celebrate this New Year's Eve! I mean, we made it through the year of spiralizing EVERYTHING, eating all of our meals in bowls, putting turmeric in and on just about anything, drinking unicorn lattes, and so much more. We all deserve a few drinks to commemorate 2017 and ring in 2018. I'm all about the approaching massive New Year's Eve celebration, but I'm also all about not being completely doomed by the January 1 hangover, which many of us have experienced in past years. As a registered dietitian, I have a few tricks up my sleeve to make sure you wake up tomorrow feeling ready to take on the new year.
The most important thing: Don't starve yourself!
We all want to look great in our NYE outfits, but this is not the night to hold back on the food. If you plan on having a drink (or three) you're going to need to eat a meal so your body can absorb the alcohol more slowly and thus prevent you from getting sick. Alcohol absorption begins in your stomach, so if you have enough food in there, it simply won't be absorbed as quickly as it otherwise would, which is a good thing when you have a night of drinking ahead of you. This won't prevent you from feeling a buzz—it will just slow down the pace.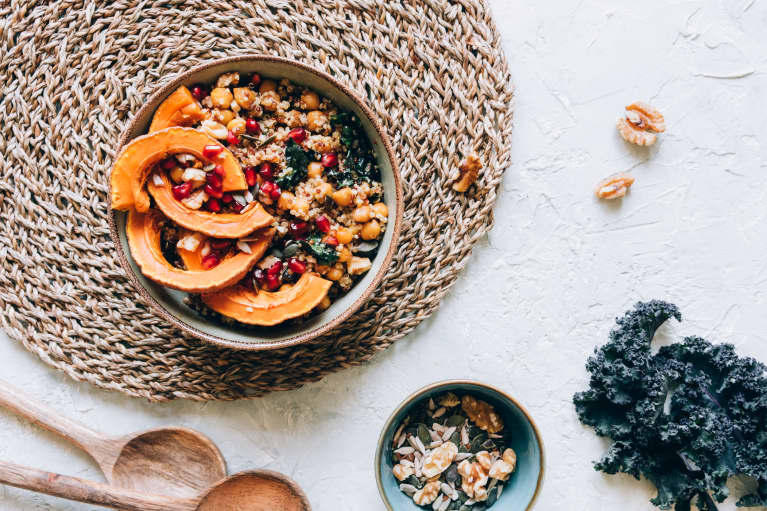 Next, fill up on hangover-preventing foods.
Your ideal hangover-preventive meal will include a fiber, a lean protein, and a healthy fat. There are so many real-life iterations of this meal, for instance:
Piece of fish (protein) cooked in olive oil (fat), with a side of roasted veggies (fiber)
Quinoa (fiber) bowl made with grilled chicken (protein), veggies (fiber), and diced avocado (fat)
Classic avocado (fat) toast on Ezekiel bread (fiber) with a poached egg (protein)
Don't take painkillers before you go out in anticipation of a hangover.
Aside from the fact that the painkillers will wear off before the actual hangover sets in, the combination of alcohol and painkiller can be damaging to the lining of your stomach and your liver.
Hydrate, hydrate, hydrate!
You've heard this before and you'll hear it again. Hydration is KEY. Too much alcohol can dehydrate you, which can make you feel like a small rock band is performing inside your brain the next morning. Try to stick to alcohol mixed with seltzer soda or other sugar-free liquids to help hydrate you. Be sure that your drinks have lots of ice, as ice will melt and you will ultimately drink it! Also try your best to drink a glass of water (or two) in between drinks. And if you can remember to drink a big glass of water before you go to sleep, you'll be doing yourself a big favor!
It also never hurts to whip yourself up a (mostly) healthy cocktail. Here are our favorite recipes!