How To Pick The Perfect Watermelon, According To A Nutritionist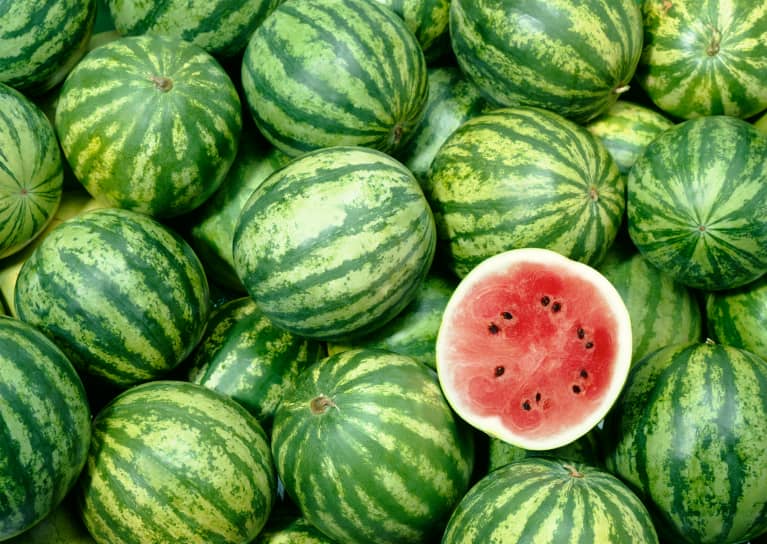 Juicy watermelon is a satisfying summer fruit with a variety of health benefits. Understanding the benefits and flavor that come from a good watermelon can make choosing the wrong one all the more disappointing.
To avoid picking a mushy or flavorless melon, registered dietitian Maggie Moon, M.S., R.D., provides this step-by-step guide, plus other tips.
Look for: symmetry, blunt ends, and a buttery yellow bottom (aka the yellow belly).
Avoid: Any major bruises, soft spots, or cuts. Slight scratches are OK.
What to do: Pick it up to make sure it's heavy.
Optional: Tap it to see if it sounds hollow.
While the last step can't hurt, Moon says it isn't always reliable. "Sticking with looking at shape, weight, and its ground spot is your best bet," she says.
For a more detailed step-by-step guide, save or pin this graphic to help you choose the best watermelon, every time: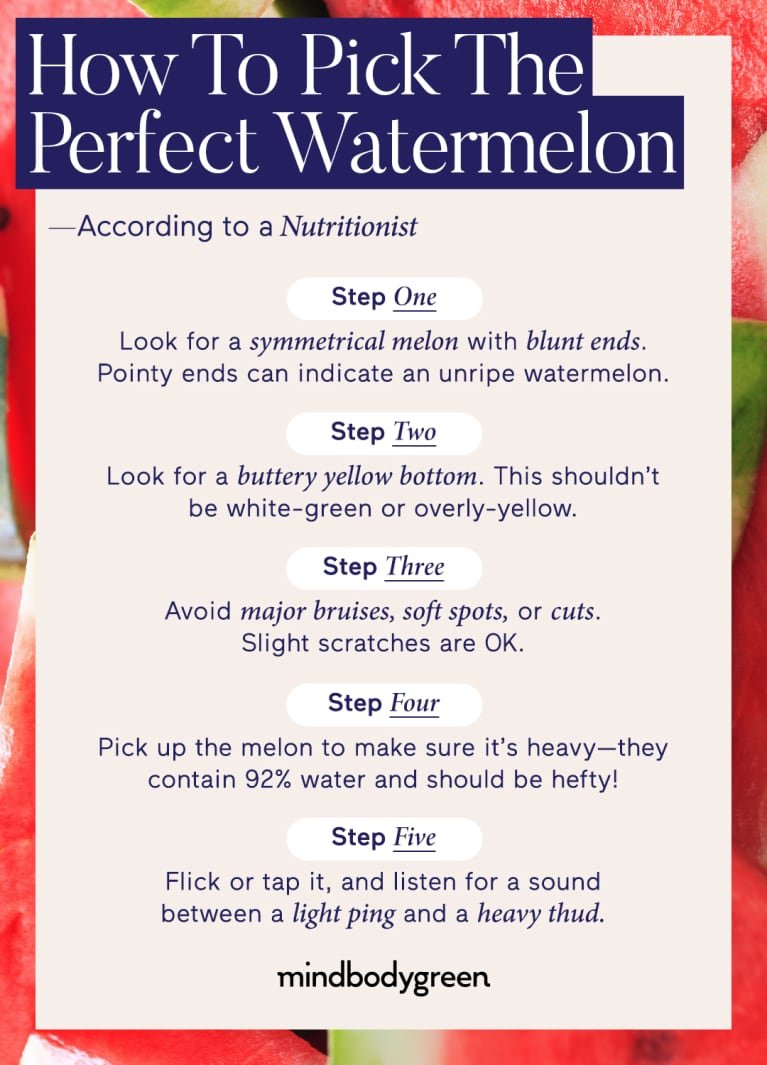 Does it matter if it's striped or not?
"Not all watermelons have stripes, and that's OK," Moon says. However, if they do have stripes, there are a couple of things to look out for. According to Moon, these indicate the watermelon hasn't reached peak ripeness yet:
The area in between the stripes should be light green.
The stripes should not show through the yellow bottom.