How To Make Sure Your Plants Don't Die When You're Away For The Holidays
mbg Sustainability Editor
By Emma Loewe
mbg Sustainability Editor
Emma Loewe is the Sustainability Editor at mindbodygreen and the author of "The Spirit Almanac: A Modern Guide To Ancient Self Care."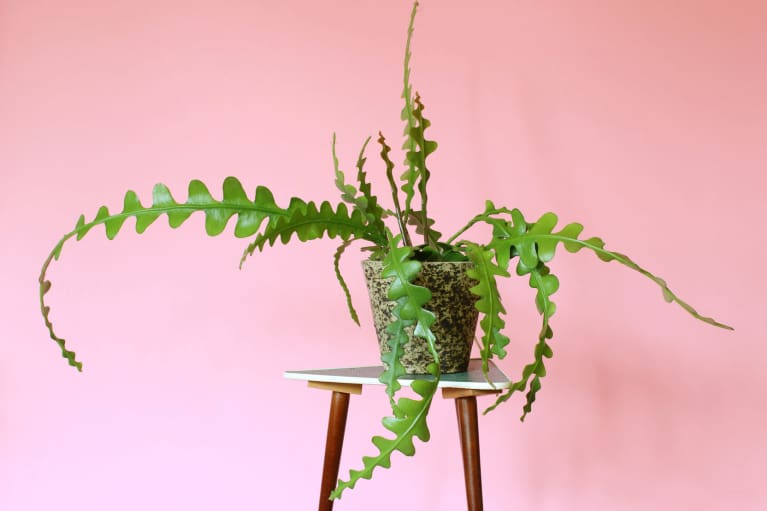 Our editors have independently chosen the products listed on this page. If you purchase something mentioned in this article, we may
earn a small commission
.
Your suitcase is packed to the brim. Your healthy plane snacks are prepped. Your "out of office" message is set, and you're ready to wheel off for the holidays when a flash of green fills the corner of your eye and you remember—your houseplants!
While your cactuses and succulents should be fine with an extended staycation, your more leafy, tropical houseplants might be in danger when left alone for a few days. We reached out to some of the smartest plant people we know for their tips on how to prep your houseplants for alone time so you don't come back to an apartment that has more brown than green:
1. Water more than you usually would.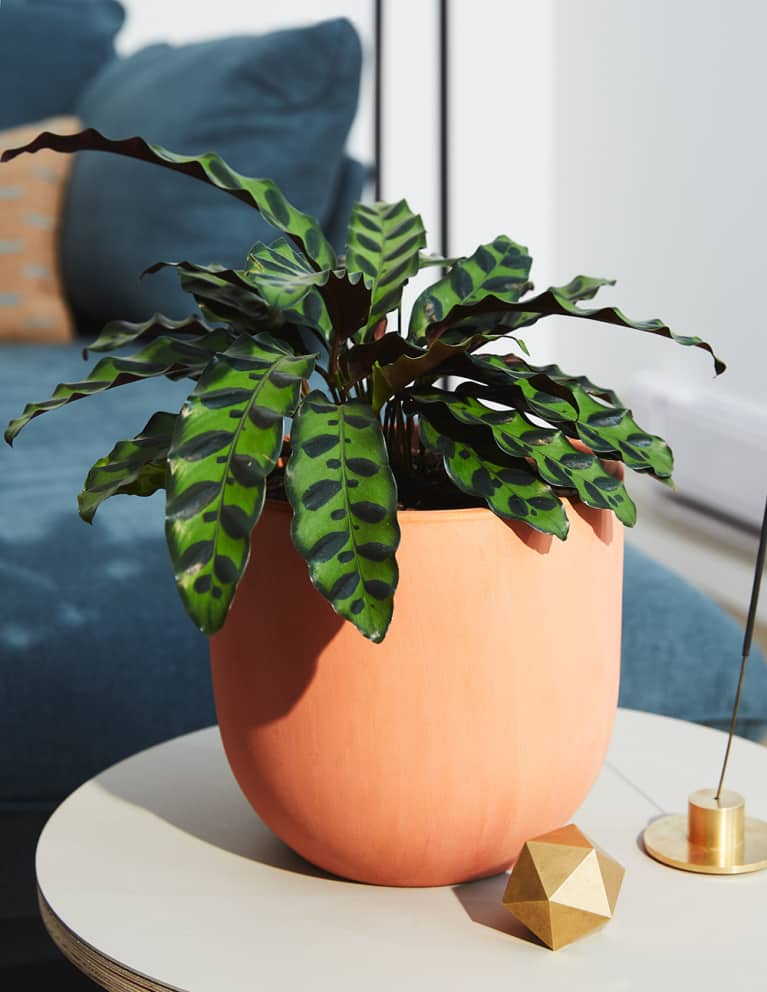 First things first: You'll need to make sure your plants have enough water to last the duration of your trip. Erin Marino of the beloved NYC plant shop The Sill recommends overwatering your greenery one or two days before you head off. "While you shouldn't regularly overwater your plants, consider this a tiny exception to the rule," she says. "The potting mix should be moist but not soaking wet. If you turned the pot on its side, it shouldn't be dripping water." This should be enough to keep your plants happy for shorter jaunts that last less than a week.
For longer trips, you also might want to change your plants' location: "Transport your plants to your bathroom, provided you have a window that receives natural light, or another small room with natural light," says Marino. "The smaller the room the easier it is to maintain humidity. Grouping your plants together also helps."
Adding decorative moss, rocks, or another insulating material to the top of your pot can also lock in moisture by preventing evaporation, according to Jeanne Luna of New Orleans–based plant pop-up shop Luna Botanicals.
While not the most eco- or budget-friendly move, plant pros recommend keeping the heat on during your vacation to keep your greenery cozy. "The best temp to leave the thermostat at is 65 degrees Fahrenheit. It shouldn't be the tropics, but the temps should not fall below 50 degrees," advises Christan Summers, the founder of plant truck and new brick-and-mortar shop in Brooklyn Tula. "Indoor plants literally melt in freezing temps."
3. Shuffle some things around.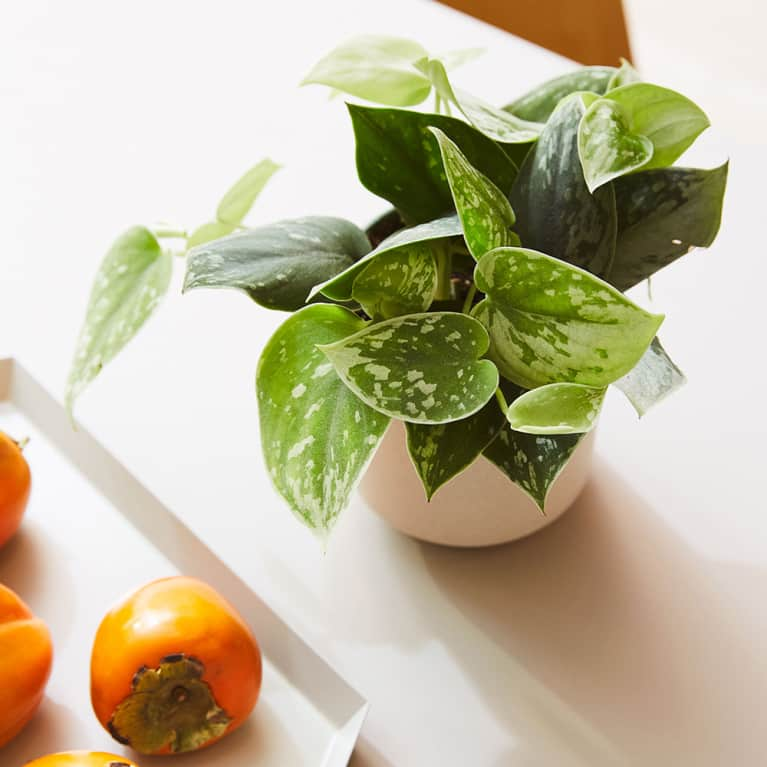 If your plants usually live on the windowsill, you'll want to move them closer to the center of the room right before you leave. That way, they won't dry out in all that sun. "Plants are likely to wilt in intense, direct light—and if you're not home to catch it, the results after a week or two can be devastating," explains Marino. Juliette Vassilkioti of My City Plants adds that you should still keep your blinds open, though, to let in some natural light.
4. Hold off on the fertilizer.
You can think of your vacation as a moment of respite for your plants too: You don't want them to grow too much and get unruly; hence you're limiting their light and water sources. Along those lines, you'll want to hold off on fertilizing them in the weeks leading up to your trip.
5. If you're going on a really long trip, have a backup plan.
If you'll be away for longer than two weeks, it might be best to call on a friend to check on your plant pals just in case. Or, if you're in a jam, you can try your hand at a self-watering plant pot. You can DIY your own with this guide from the new book Root, Nurture, Grow; check out what your local florist has to offer; or buy one online.
Here are a few self-watering options:
1. Terracotta Plant Waterer
Feeling guilty for grabbing a plastic water bottle? Save it to repurpose with this planter. Just fill the bottle with water, poke a hole in the end to let some air in, and place it in the planter (and then place that in the dirt) for a steady stream of water while you're away.
Terracotta Plant Waterer (12.99)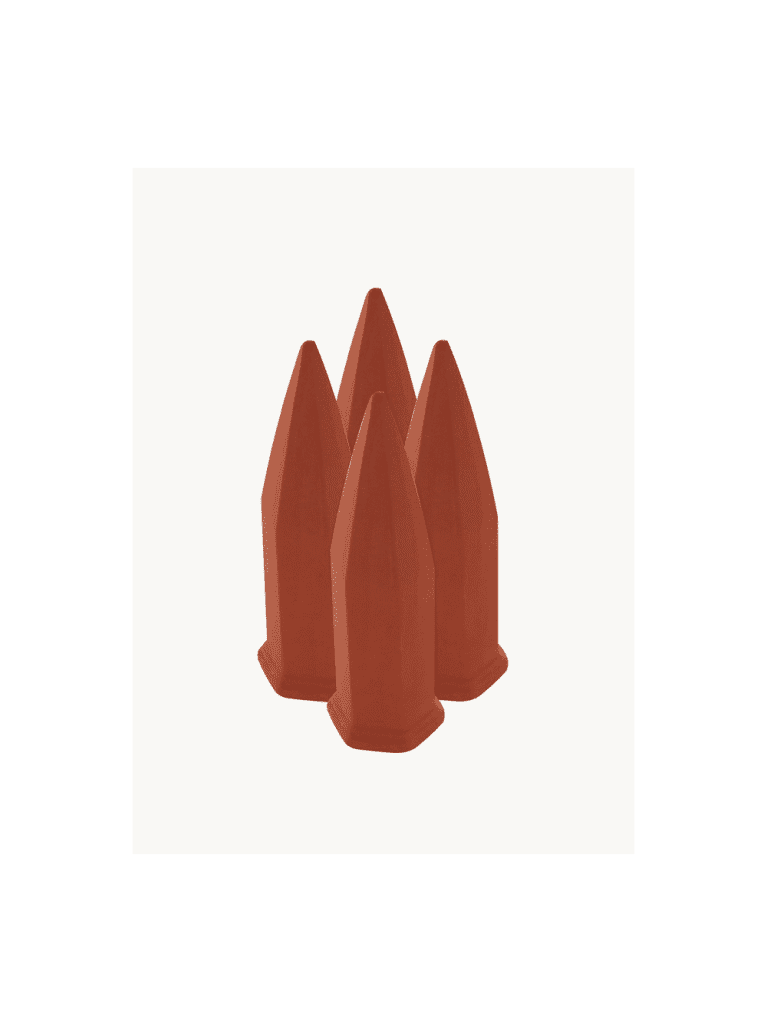 2. Watering Globes
These serve a similar purpose as the terra-cotta planters, but you can fill them with water directly. They're smaller, though, so you'll want to place them in plants that don't need as much moisture.
Wyndham House 3-Piece Watering Globe Set ($14.95)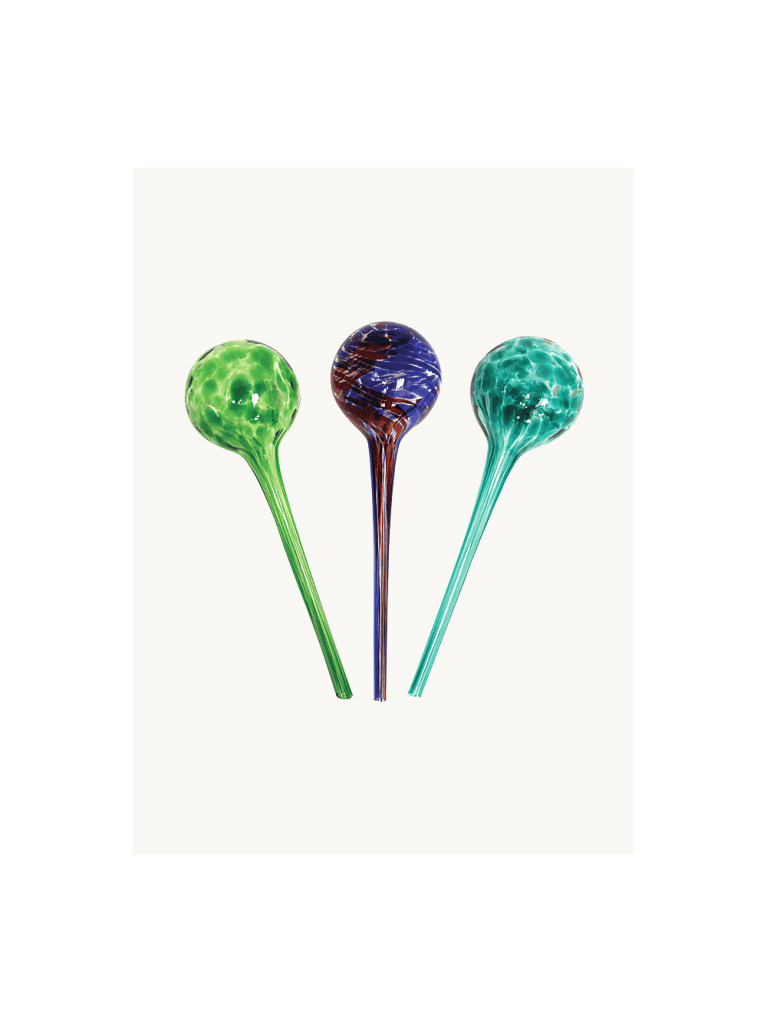 3. Self-Watering Planter
The bottom of this pot has built-in reservoirs, so you can water it once and leave it be for weeks. It also has a built-in water indicator to let you know when your plants are running dry.
Aquaphoric Self-Watering Planter ($17.99)