How To Make Peace With Tragedy When Nothing Else Works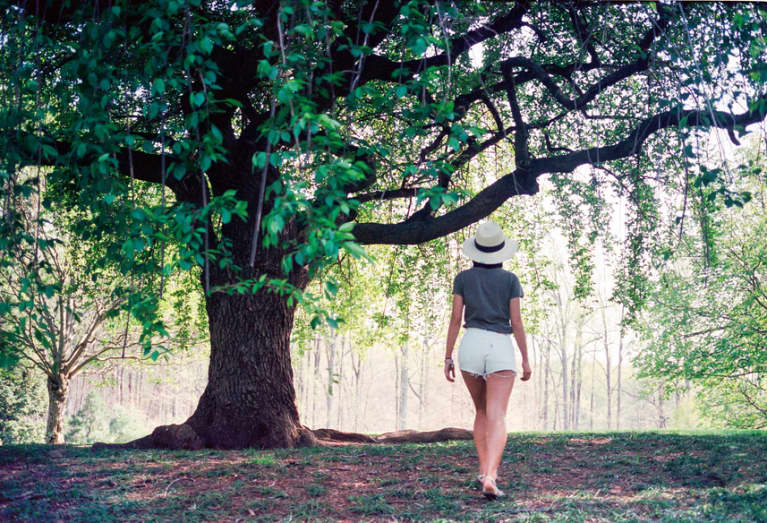 Denette Jacob remembers well the day she realized, "We're all just one phone call from our knees."
It was her son Jared's year to shine on his high school gridiron; the head-turning rookie raised hopes for a spectacular season as he set his sights on earning a college football scholarship. Only four days before getting the call that would change her life, telling her that her son had a rare form of bone cancer that less than 10 percent of sufferers survive, Denette had leaned over and asked her husband, "How can our life get any better than this? We are truly blessed!"
They were living their dream—high school sweethearts raising four kids in the farmhouse they were restoring. Gathering together for pizza on Sunday nights, catching football every Friday, where it was more of a way of life than a just a game, they had it all.
Denette's brother was finding his way back, too, spending long hours on the phone with her, living in a cheap motel and driving his mother's Taurus after a divorce and financial ruin. She had been his rock, and then, with a single phone call, their roles reversed.
"My issues seemed small [after JJ's diagnosis]. it was now my job to say, 'Everything happens for a reason. Be grateful and everything will be OK,'" he remembers.
We all face challenges in our lives, especially in finding that attitude of gratitude through whatever life brings our way. It isn't denial, refusing to deal with the tragic turns our lives might take but instead finding in them the resilience and determination that Jared had held on to for months in sterile hospital rooms, surrounded by tubes, needles, and intimidating machines.
In our way of looking at the ideal life—what we call the OolaLife—we seek balance in our seven key areas: fitness, finance, family, field, faith, friends, and fun. Part of manifesting that ideal life is kicking aside the barriers that threaten to throw us off our path and embracing the things that propel us toward realizing our dreams.
And the greatest of those, after love, is gratitude—gratitude for the good times and the bad.
It was Jared's journey in gratitude that kept hope alive. He continued turning heads on the football field and won a dance-off contest after doctors told him he'd need assistance walking. Despite the exhaustion and extreme discomfort from intensive chemotherapy and radiation, he never lost his smile.
Two years later, when his frail body couldn't take any more, he comforted his sobbing mother. Holding hands with his mom and dad, he went to the gates of heaven. Pain-free and full of happiness, he said goodbye. It was a goodbye that left Denette and her husband at peace and grateful for the 19 years they had with him.
Later, Denette found a letter Jared had written.
"I'm grateful that God chose me for cancer and not my mom or dad…not my sister or brothers…not my cousins, aunts, and uncles…not my friends," and closing with "I am grateful that God chose me for cancer so I could teach others how to be strong." —JJ Strong
Jared healed hearts that day. Let's honor his life by learning from him. Here are some ways you, too, can find peace in the midst of hardship:
1. Practice gratitude every day.
Start a gratitude journal and at the end of each day, write down, for your eyes only, why you're grateful. As Denette learned, it's not just about the days when everything is going our way. In everything, be grateful, even for the tough times that help us grow. She said, "I would live through it all again for the memories created, the lessons learned, and the chance to truly know the meaning of pure gratitude," she said.
2. Put the Law of Attraction and the Law of Action to good use.
Once you start keeping your gratitude journal, you'll see it's easier to find something to write down every day. It's like a magnet, not only attracting the good things that happen but also revealing the hidden treasure in the ones that test our endurance. And you'll discover, too, that there are actions you can take that bring more your way. Choose to be grateful; invite it into your life. Stay strong as you search for your purpose in life.
3. Embrace grateful anticipation.
It's not the same as entitlement; that's a sure way to derail your dreams. This is more about recognizing the opportunities that have always been there but got lost in the shuffle of an unbalanced life. Embrace your life, whatever it brings your way, and know that you came to this point for a purpose, destined for great things.
And prepare for teary eyes, thinking about the good times and the bad. Emotions flood out when you are in the deepest form of gratitude.