Found: All Of The Best Tricks For Making A Low Sugar Smoothie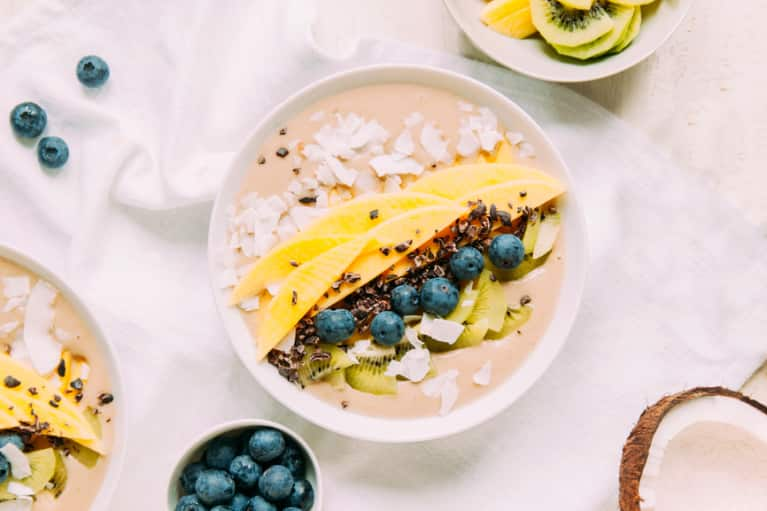 Over a hundred thousand people watch as Lee Tilghman documents her daily life, where she gives up caffeine, or tracks her food to her moon cycle, or creates delicious concoctions you want to reach through the screen and taste. She was on the forefront of the recent vegetable smoothie trend, and in this video, she shares her best tips for making your smoothie super satisfying—with no bananas, and barely any sugar.
Want to make it yourself? Here's Lee's super-easy recipe.
Lee From America's Banana-Free Smoothie
2 tablespoons almond butter
1½ cups frozen organic cauliflower
2 scoops vanilla protein powder
¾ cup frozen organic blueberries
½ cup hemp milk
¾ cup water
¼ frozen avocado
½ teaspoon organic cinnamon
Method
Blend until smooth, then enjoy!