Pray For Vegas—Then Call Your Senators. We Can Prevent Future Tragedies
Contributing Food Editor
By Liz Moody
Contributing Food Editor
Liz Moody is a food editor, recipe developer and green smoothie enthusiast. She received her creative writing and psychology degree from The University of California, Berkeley. Moody is the author of two cookbooks: Healthier Together and Glow Pops and the host of the Healthier Together podcast.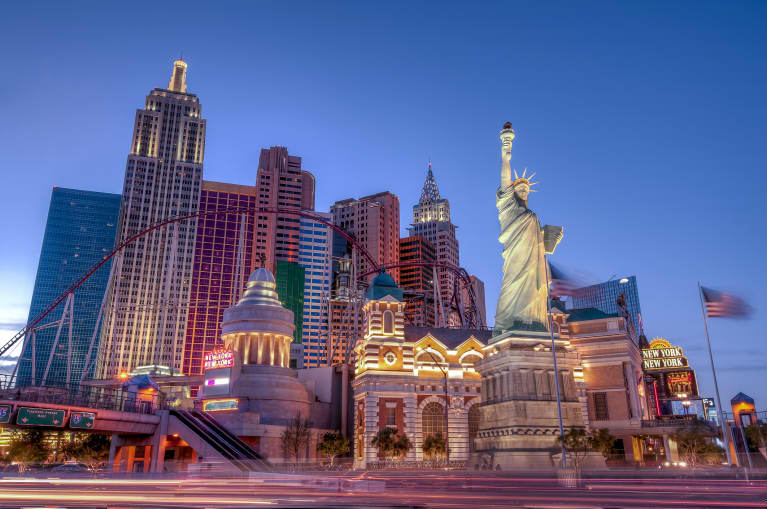 October 3, 2017 — 9:45 AM
On Monday, our hearts were broken yet again with the news of the devastating shooting in on the Las Vegas strip. We've prayed for Orlando, for Sandy Hook, and for San Bernardino, and now our prayers flood out again for the latest victims of mass gun violence. It's excruciating to see our country reeling yet again from such senseless brutality.
Last month at revitalize, mbg's annual wellness summit in Arizona, we debuted a new mantra that encapsulates the mbg perspective: You. We. All. At its core, we believe wellness is about taking care of ourselves just as much as it is about taking care of our community (the we) and, beyond that, the intricate web of people, plants, and animals that make up the world we're so lucky to live on—all of us, infinitely and irrefutably connected.
We eat wholesome, meditate, keep our bodies strong, and our minds able so that, when it is needed, we're ready to jump into action, to change our world into the type of place that we're proud to be inextricably interwoven with. And that moment is now.
Gun violence occurs with such regularity in the United States that it's easy to normalize it, and forget that other countries once had the same problem, and have taken effective steps to eradicate it. The U.S. has the highest gun ownership rate in the world, with 88 guns per 100 people (the second highest country, Yemen, has just 54.8 guns per 100 people). The research shows that states with more guns have more gun deaths. Since Sandy Hook, there has been 1,518 mass shootings. 1,518.
Here's the thing—80% of Americans support stricter gun laws. But until we demand our voices be heard by lawmakers who can create policy that protects rather than endangers our community, our wishes for peace go unanswered.
This is our moment. You. We. All. Until "all" is in a state of healthy balance, none of us is.
You can act! Here's what you can do to help those hurting in Las Vegas, and how you can help prevent gun violence like this from shattering our world yet again.
Consider your stance on gun control (and other political issues that might incite you enough to post on social media about, while you're at it). Whether, like four out of five Americans, you think there should be background checks that prevent criminals and terrorists from buying guns, or you want our government to protect the right for all to have guns, once you've taken the time to consider your position, act on it. Call your senators and congressmen. Make your voice heard.