This Fun "Color Hunt" Doubles As A Lesson In Mindfulness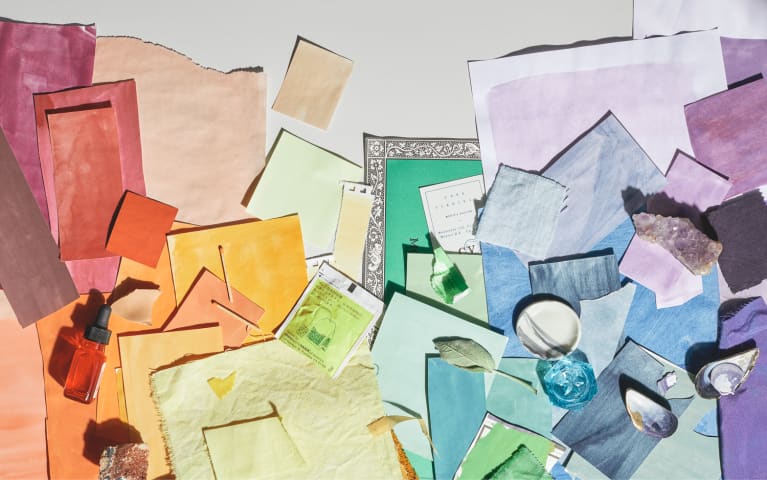 Our editors have independently chosen the products listed on this page. If you purchase something mentioned in this article, we may
earn a small commission
.
Making art
is a shortcut to a
flow state
where we feel less stressed and more focused, and it's even been shown to boost self-esteem and
life satisfaction
. As the $44 billion craft industry grows thanks in large part to
millennials
, it is expanding beyond old classics like knitting and coloring books into some more earthy explorations of the colors and forms you'll find in nature. Every Friday for the next month, we're all heading back to class and learning the basics of four of these meditative crafting techniques.Before we get started, Brooklyn-based designer, artist, and color authority
Rebecca Atwood
walks us through a fresh take on choosing your signature color palette in this excerpt from her new book,
Living With Color: Inspiration and How-Tos To Brighten Up Your Home
.
Look around the spot you're in, and let your eyes wander. Notice the colors, the shapes, the clothes people are wearing, the way the light hits the wall. You might see an unexpected color pairing that draws you in—like rusted metal against a pink building—or it could be that you start to notice the subtle variations of green within your neighbor's yard. You may not see anything groundbreaking, but sometimes the mundane can take your breath away.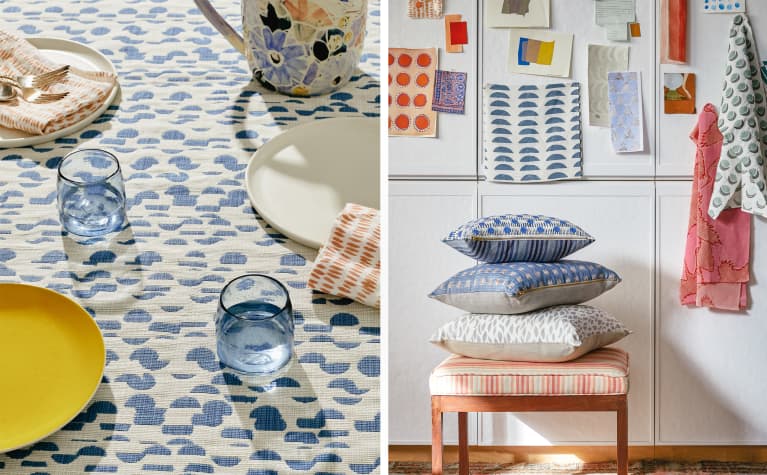 Here are a few more fun ways you can go on a "color hunt" and home in on your unique palette:
Explore some of your favorite places, but look at them with fresh eyes.
Notice the details. This could be your favorite shops (check out the merchandising), a restaurant (look at the color of the menu and the way the food is plated), a garden (take notice of the light), a library (books are so colorful!), or even a friend's home where you love spending time. Seeing how other people pair colors and create a space is eye-opening.
Take a trip around the grocery store and look for color instead of the items on your shopping list.
The muted green of an artichoke, the yellow of a Golden Delicious apple, a bright lime, and red-purple endive lettuce are shockingly beautiful when you look at them through your color-hunting lens. Look for interesting packaging. Bring home a few items that speak to you. This color hunt is about exploration and also a chance to think about what colors you might use in certain areas of your home. The colors I find at the grocery store are vibrant, rich, and, of course, food-oriented. I might use those in a kitchen or dining space. Start by putting some of what you bought out on your kitchen counter, and see how it makes you feel. It's a safe way to test your reaction to these colors with little commitment.
Take a day trip to the mountains, the beach, the forest, a stream, or the desert. Explore places that are a bit beyond the confines of your daily routine but still close enough to do in a day or weekend. Pick up objects—a leaf, a shell, or a rock. Pay attention to what interests you. Bring home some of those items that you love the most. This is real fieldwork! The more you do it, the more you will notice. Here you can also pay attention to the landscape. Try to gather a whole scene that you want to turn into a room. Remember how it makes you feel, and see how it changes with the time of day.
Then, reflect on the colors you found on your hunt.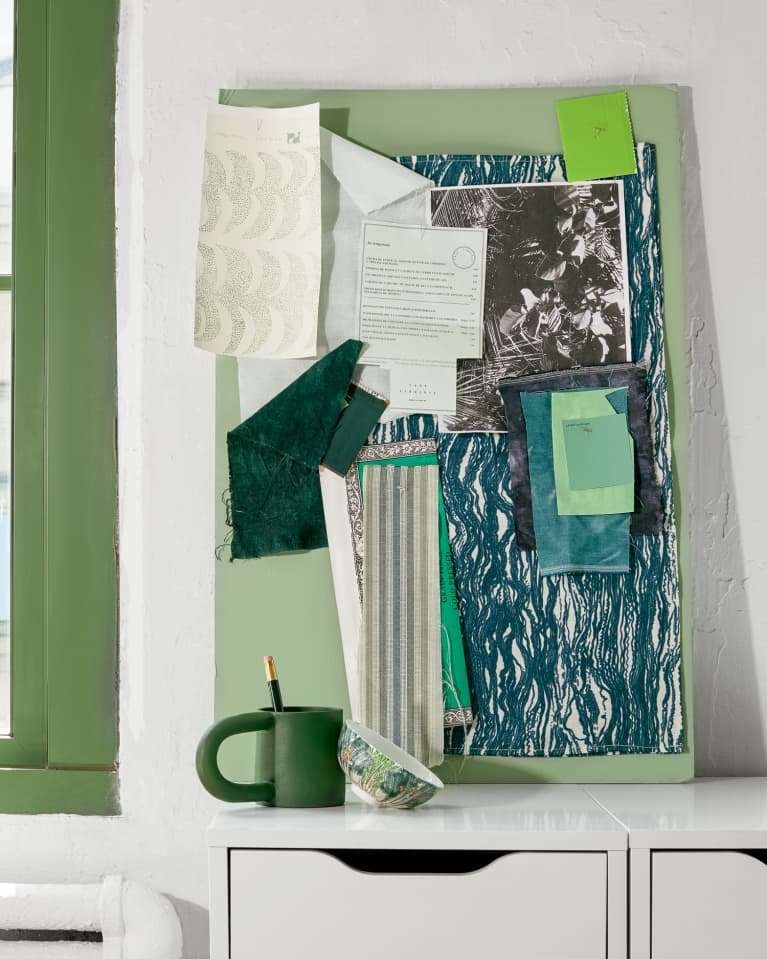 Gather all of your color-hunting images, objects, and notes together and keep them in one place so you can take stock of what you're drawn to, and identify any patterns that arise. Maybe you pick the same tomato red over and over again, or you're really feeling shades of green—or perhaps it's more general, such as loving subdued versions of colors. You will continue to grow this collection, but take a moment to reflect after doing this initial color hunt. You're learning to create your own system for inspiration.
Noticing the colors, patterns, shapes, and beauty around us is one way we can slowly change and grow. It's a practice that can increase and have a big impact on the way you live.
Keep tuning in to mbg this week for more Craft Week how-to's.
Based on an excerpt from Living With Color. Copyright © 2019 by Rebecca Atwood. Photographs copyright © 2019 by Sharon Radisch. Published by Clarkson Potter, an imprint of Penguin Random House, LLC.