The Mindset Shift To Make Before Fall, Based On Your Enneagram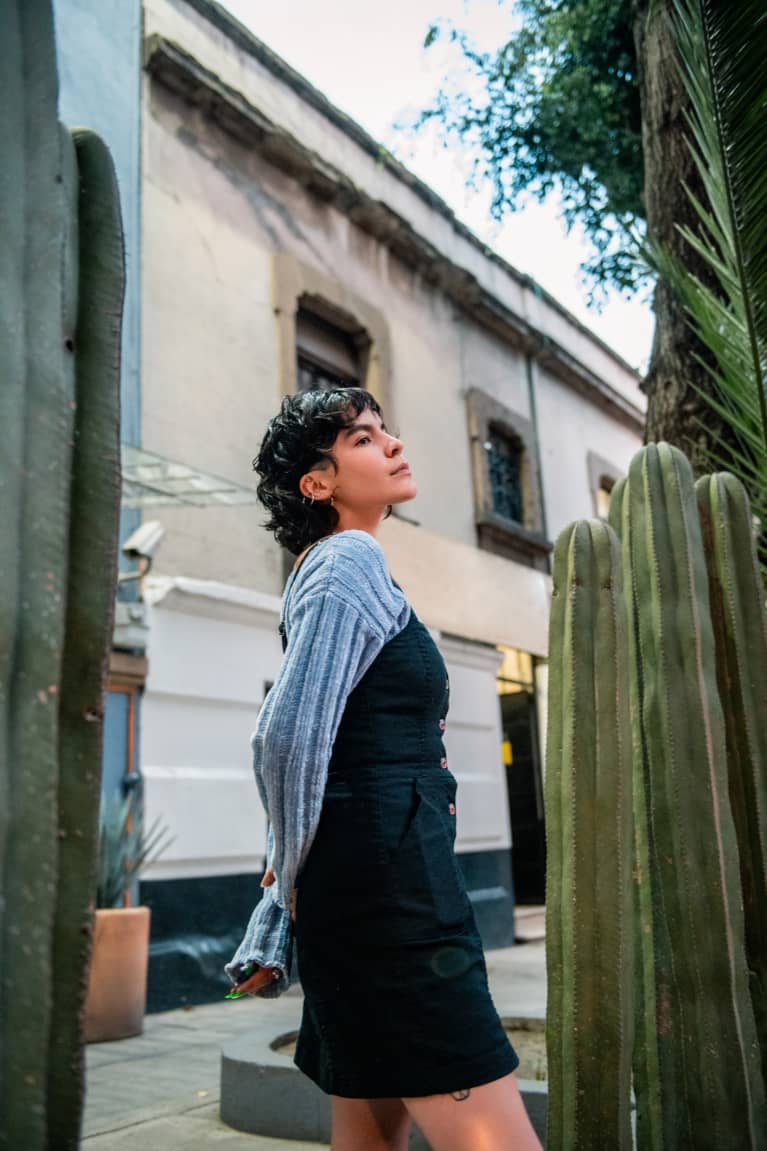 According to the Enneagram, each personality type has its own way of dealing with uncertainty. And in a time as chaotic as the one we're in right now, knowing your type can provide another piece of information about how to navigate the world with a little more ease.
Here are the nine personality types of the Enneagram and the mindset shift each one can make at the end of this summer to ensure their best (and hopefully last) fall and winter in the age of COVID-19.
Type One: Have a little fun while still staying safe.
During the pandemic, Ones may be especially strict with themselves. They make sure to keep distance, wear a mask at all times, and even avoid people altogether. While there's absolutely nothing wrong with being cautious (especially these days), Ones need to tend to their mental health, as well as physical health, this fall. Don't close yourself off from fun altogether, and try to intentionally build moments of joy into your routine where you can.
Type Two: Start a new hobby.
Twos, in particular, may struggle with the lack of social connection during this time. In addition to being one of the most loving types of the Enneagram, they are also the most prone to codependency. Ennea Twos will need to dig deep this fall and find fulfilling ways to enjoy solo time. Now is the perfect opportunity to pursue that hobby or challenge you've always wanted to try.
Type Three: Trust the process.
Many Ennea Threes will be struggling hard during this season that opportunities for growth and advancement in life have slowed or completely stopped. One way to work through this discomfort is to build a greater sense of trust: trust in your God, trust in the universe, or trust in humanity's ability to persevere during hard times. Let go of the constant reaching and grasping, and focus on becoming more comfortable with the unknown.
Type Four: Remember that true freedom comes in structure.
Ennea Fours love charting their own path. Now that many Ennea Fours have some more freedom and control, they can find themselves being pulled by any and every desire. Fours, before summer ends, you'll want to focus on developing some more structure in your life.
Type Five: Push your boundaries.
Because they are prone to withdrawal, Fives might be unwittingly isolating themselves during this time. To all the Ennea Fives out there, consider developing the habit of pushing your boundaries (safely) and engaging with new people, passions, and projects.
Type Six: Keep calm and move on.
To ease their worries and anxieties, Sixes could benefit from some silence and meditation right about now. It may seem scary and impractical, but embracing whatever the future holds, whether good or bad, will help you be better at handling challenges. No life is perfect, and no one can avoid every form of suffering; a mindfulness practice can help remind you of that.
Type Seven: Slow down and enjoy the moment.
Sevens struggle the most with FOMO, so they might find it especially difficult to lay low during the coming season. Leaning into the joys of the everyday and finding gratitude for life's simple pleasures can make things easier.
Type Eight: Empathize with others.
Eights, with their independence and strength, may find it challenging to empathize and have compassion for people right now. Everyone is struggling in their own way, and this type can benefit from going out on long walks with friends and listening to their stories and struggles.
Type Nine: Say no to distractions.
With their go-with-the-flow attitude, Nines may be more comfortable during this time than most. When fall comes around, however, that chill attitude may end up leaving them feeling uninspired and lackadaisical. While summer lasts, Nines, commit to a project or goal that will force you to say "no" to unnecessary distractions in the fall and stay on track.