Stuck In A Rut? This Integrative Psychiatrist Wants You To Ask Yourself This Question
Holistic and Integrative Psychiatrist
By Aparna Iyer, M.D.
Holistic and Integrative Psychiatrist
Aparna Iyer, M.D. is a holistic and integrative board-certified psychiatrist in Frisco, Texas. She studied at St. George's University and completed her residency at Albany Medical College.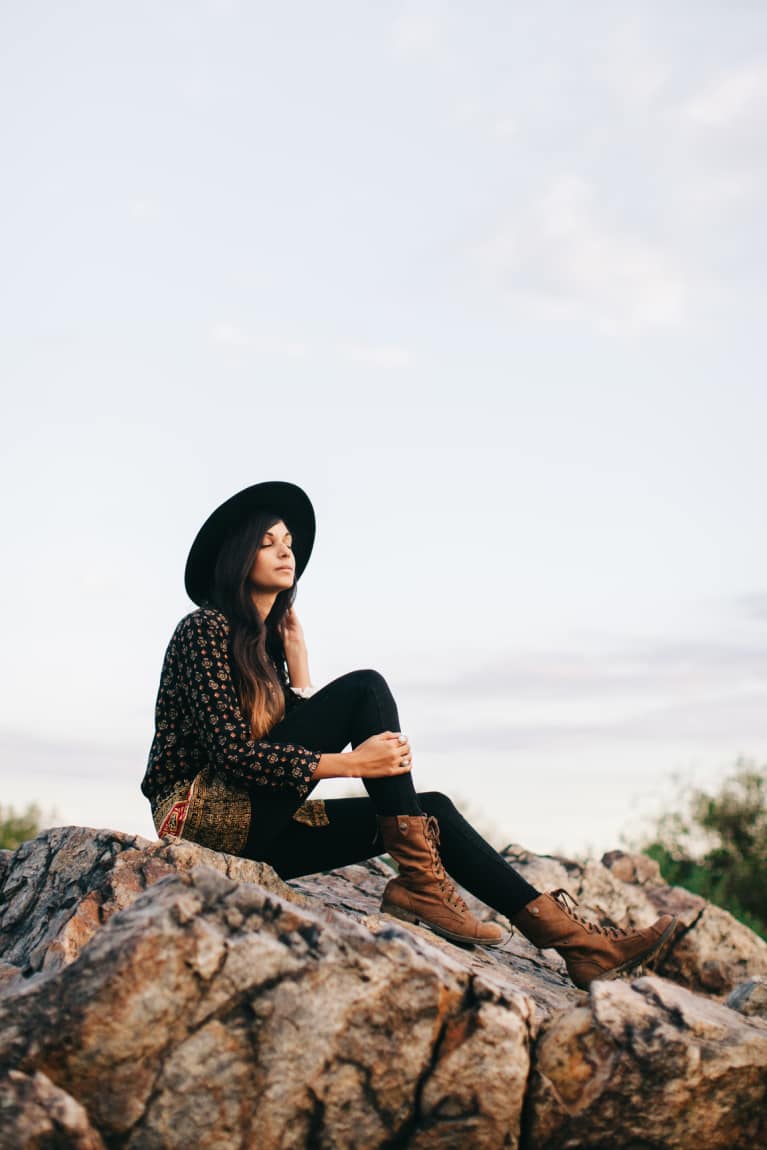 Stuck in a dead-end job? Find yourself dating the same type of person over and over again? Repeatedly gravitate toward social situations that don't leave you feeling fulfilled? You might be in a rut. The good news is that once you really understand the internal and external factors keeping you stuck, you'll have the power and knowledge to move forward.
From an intellectual standpoint, it seems obvious that if we want to get healthier, we should simply take the necessary steps to do so. But life isn't always so easy. Ask anyone who has been in the habit of eating really unhealthy foods or smoking cigarettes. They might be able to recognize how that particular habit is not consistent with their wellness goals, but they also often struggle with the ability to change.
Ask yourself this powerful question when you're feeling stuck.
Because of the ambivalence felt by most around significant life changes, the best question to ask yourself when you are stuck in a rut is the following: What do I stand to lose if I make this change?
As an integrative psychiatrist, I often ask this question to my patients. Many times, the question is met with resistance. People will often feel a level of discomfort, as if this question does not apply to them since they had sought out my counsel (for the sake of making changes) in the first place. "If I was not serious about wanting to change," they might ask, "then why would I be coming to you in the first place?" This isn't an easy question to answer and usually leads to a discussion on several factors—often some that the person wasn't even aware of—that keep them stuck in the same unhappy place year after year.
The identification of the ambivalence around change gives rise to motivational interviewing, which is a strategy that is being increasingly used by mental health professionals worldwide to resolve complacency when it comes to change.
Let's not deny it: It can be hard to create change.
Life changes are hard to make, even if you know that the next step might be a really positive one for you. Motivational interviewing is often used in the treatment of addictions but is becoming increasingly used to help set the groundwork for change in all areas of life. It will help someone assess their readiness to change, laying the emotional foundation by exploring conflicting emotions about this change before working toward actually committing to the change. As is recognized in the motivational interviewing framework, change involves several steps and is often most successful when the goals for change feel manageable by the person involved. And this usually means to start small and make simple changes at first.
Some other things to consider when wanting to make a change:
The reality is that there are positive and negative aspects to making any change, and at some level, most people are aware of that. Here are some questions that will help you identify the underlying issues affecting your ability to make positive, lasting changes in your life:
1. How does your current situation work for your long-term goals?
Spend some time thinking about your long-term goals. Where do you see yourself in 10 years? What about in 20 years? What about your current situation is helping you to work toward that vision in your life?
2. How can you change your strategy?
They quote about "doing the same thing over and over again and expecting different results" can certainly apply here! Sometimes it's not about trying harder but rather just trying something different. If your efforts seem to keep ending in the same results, perhaps it's time to change your strategy.
3. Are your patterns helping or hurting you?
Oftentimes our recurrent thought and behavior patterns can keep us in a rut. So look back at your life and try to understand what your patterns are. Sometimes they can lead us back into the same places and decisions over and over again. Understanding your patterns is so empowering; once you know what these patterns are, you can break them and start new, healthier ones that better serve you. Sometimes it can be hard to identify these patterns on your own, so finding a therapist who can be your partner in this endeavor might be really helpful.
Suffering from the winter blues? Here are five things this integrative psychiatrist recommends.