5 Ways To Kick A** At Work (No Matter What You Do)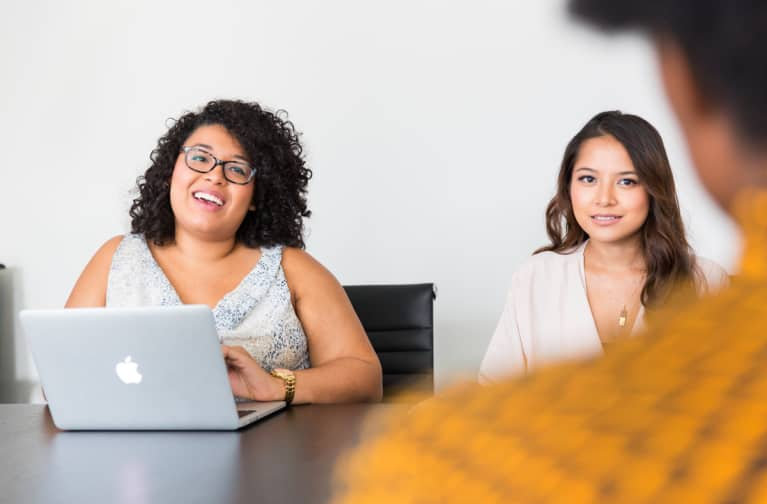 It's easy to glamorize Silicon Valley culture: team meetings held on Segways, plush brainstorming pods, internal ʺskunk worksʺ to develop new ideas. But, as you know, not every company has opportunities for innovation baked in—in fact, many do not. So if you want to be disruptive and add value at a company where innovation is less, well, valued, you need to start asking questions.
Questions like, ʺWhat problems exist here and what creative solutions can I come up with to solve them?ʺ ʺWhat's the one idea that no one is thinking about but if they did, it would transform the business?ʺ By venturing to answer these questions, you are already wearing your innovator cap.
The last thing you want for your career (not to mention your sanity) is to get stuck in the same old routine because there's no desire to change the ʺthat's how we've always done itʺ approach. Here are a few ideas for thinking differently in whatever role you're in now.
1. If you're a salesperson, don't just sell.
Say you're a real estate agent. Selling properties is the bare minimum, right? So, challenge yourself. Get to know who the best contractors and service people are in the area so you can recommend them to clients. Sellers and buyers always need to spruce up a property with a paint job or repairs or landscaping, so why not get the reputation for being the one who can hook them up with the very best?
The repeat business will get the customers discounts on the work, and you'll get repeat clients when word gets out about how you made a difficult process easier. You'll sell those snazzed-up houses faster, too. No matter what you're selling, facilitating relationships between clients and other service providers adds value to your relationships with everyone involved.
2. If your work is seasonal, don't go into hibernation in the offseasons.
Say you're an accountant. Just because tax season is your busy time doesn't mean there are no opportunities for you during the rest of the year. Why not create a monthly, ʺDid You Know?ʺ e-newsletter that shares helpful tips throughout the year? Better yet, customize your bulletins and call a client when a change in tax law could benefit them. Your clients will feel taken care of, your job will be easier come April, and it will pay off in referrals and more business for you.
Adding value in a seasonal business is about finding ways to stay relevant and top-of-mind for your clients year round.
3. If you're a caregiver, communicate proactively with the provider.
Say you walk dogs. Give each new client a small notebook to keep by their door, with your business card taped inside, then jot down how the walk went every time you visit. They'll appreciate the update on whether pooch went No. 1 or No. 2 (if you're a dog owner, you'll totally get this), and the log can serve as a daily reminder of the impact you have on their lives, which will come in handy when a neighbor asks for a referral or when holiday tipping time comes around.
Keeping track of your charge's well-being and making a point to talk to the primary provider about it becomes even more meaningful and important if you're a nanny, or you work with the elderly. Going the extra mile to keep loved ones informed makes them feel safe, secure, and confident you are taking wonderful care of the one they love.
4. No matter what you do, find your "shtick."
Your shtick is the thing that makes you stand out from a crowd or industry. Some examples are Simon Cowell's signature black T-shirt, Gwen Stefani's signature red lips, and Bieber's hair. Whatever your signature is, make sure it's brand-appropriate but still noticeable enough to make you memorable.
5. Be ʺthe bestʺ at something.
If you're a nail technician, become known as the ʺbestʺ foot massager in the place. Or, if you work in marketing, become known as the best PowerPoint deck presenter. Obviously, who wouldn't request the ʺbestʺ foot massager? And, likewise, who wouldn't want to put the ʺbest presenterʺ on their big account? You don't need to be the best at everything, just have your one ʺthingʺ and make it known.