Can The Right Home Decor Make You Happier? A Design Psychologist Explains
Different people have different goals in life: Some of us raise children, others are determined to write that novel we've been ruminating on since college. Many of us work toward several goals at once. Whatever your goal may be, your home can help you achieve it. Here are some of the most effective, science-backed tweaks I've come across in my career as a design psychologist.
If you want to be more productive...
The color green has been shown to rev up creative thinking, so the ideal workspace would feature plenty of plants and have relatively few distractions. According to one study, millennials are more likely than older generations to associate green with energy and vitality (33 percent vs. 24 percent of gen-xers and boomers), while baby boomers are more likely to associate it with calmness.
Relatively bright (but not too saturated) colors, such as sage greens or dusty blues with lots of white mixed in, are good options in any space where you'll be doing lots of work. Spaces that are naturally lit are also shown to boost mood and cognitive performance.
If you want to entertain a lot...
Friendly conversations among loved ones are more likely to take place in living spaces where the wall colors are warm. Warm colors like reds and yellows have also been shown to boost appetite, so they make good colors for kitchens and dining rooms.
If you're all about comfort...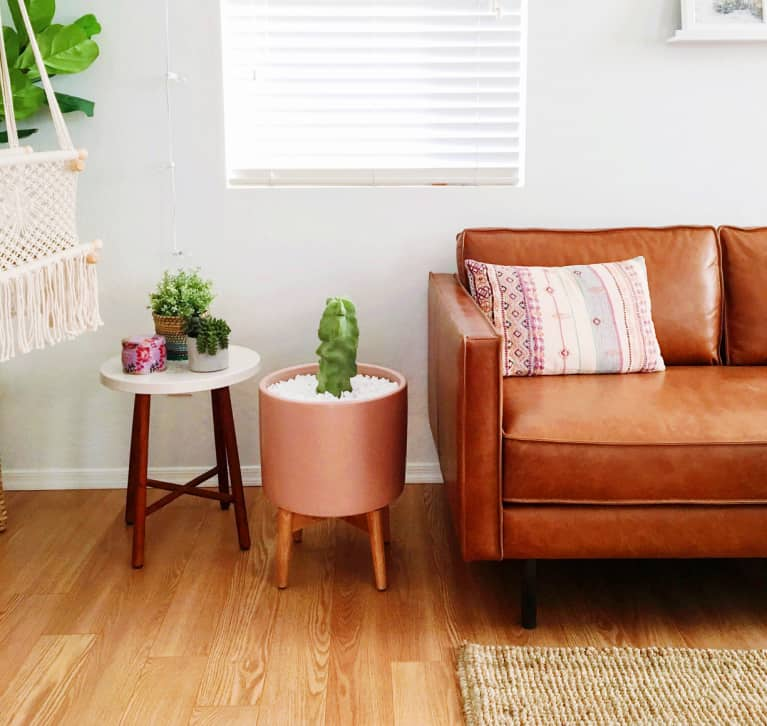 The style and positioning of your furniture and accessories also play a crucial role in your space. People often find spaces more comfortable when they feature more curved elements than straight ones—but no space should be entirely rectilinear or curvilinear. Humans lived for eons without the tools that make our modern lives so pleasant, so we still find it comfortable to be in the sorts of places that would have allowed us to relax and decompress in our early days as a species.
That means we don't like to sit in the middle of a space, in an area where we feel exposed. We still seem to be concerned about something that might approach us while our back is turned to it. That doesn't mean all of our seats need to be pushed against walls. But it does mean that putting a seat against a column or tall plant or selecting a chair with a high back are good ideas.
If you want to boost your happiness at home...
If you want to create a joyful space, try working shades of blue whenever possible. If you ask people from all parts of the world what their favorite color is, more are likely to say blue than any other shade. In fact, in America, 62 percent of people polled named blue as a favorite color. Researchers think this may be because in our early days, we developed a special affinity for things like the blue skies of clear weather and the blues of water seen from a distance.
Now that you've got your color scheme down, here are some tips on how to decorate your walls to boost your mood.