Genius Hacks For A Greener Home (From Someone Who Has Almost No Trash)
mbg Contributor
By Florine Hofmann
mbg Contributor
Florine Hofmann is a student and lifestyle blogger, foodie, and creativity enthusiast with an environmentally friendly agenda. Her blog, Wasted, covers all things zero waste, sustainable fashion, healthy food and recipes, sustainable restaurants, clean beauty, sustainable travel, and sustainable home design.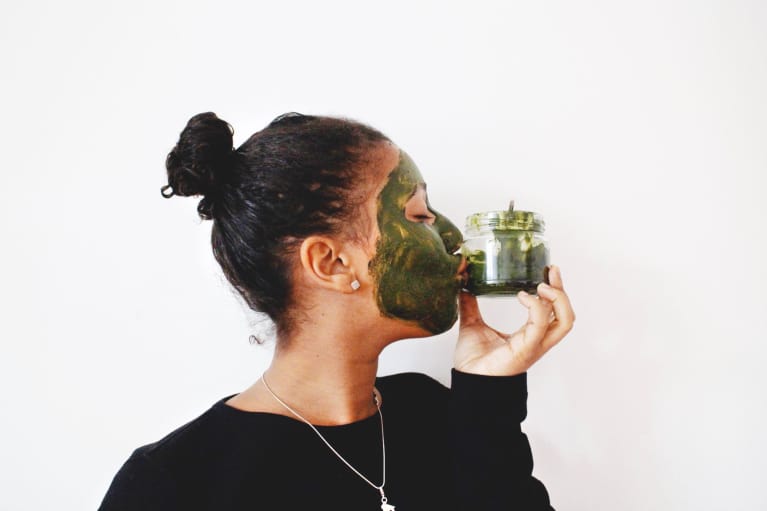 Our editors have independently chosen the products listed on this page. If you purchase something mentioned in this article, we may
earn a small commission
.
My zero-waste journey has proved that perfection is impossible. Eco-friendly living is all about trying your best and gradually implementing changes that add up to a more sustainable and eco-friendly lifestyle. Over the past two years, I've found a few simple zero-waste swaps that have also added more character, tranquillity, and beauty to my space. I'm sharing some with you in the hopes that they inspire you to live just a little greener.
The first area I'd recommend tackling when going green is the bathroom, as it's definitely the easiest and cheapest to change up!
The only real investments that I made in my own zero-waste bathroom were organic cotton bathroom towels. Definitely not a necessity but a nice luxury that will last a really long time.
Brushing with a compostable toothbrush made of a material like bamboo is a cheap, sustainable, and aesthetically pleasing choice. Instead of using store-bought lotion, try a DIY skin care with essential oils. I switched to a mix of almond oil, argan oil and jojoba oil, which has made my skin softer, evened out my skin tone, and helped with stretch marks. My favorite bathroom swap has to be a palm oil-free, organic bar soap, which I use instead of shampoo, body wash, and shaving cream. As a conditioner, I now use organic white wine, usually mixing it with clementine or rose essential oils.
Owning a wooden toilet brush is definitely a luxury item and not a necessity. (You can also use wooden kitchen scrubs.)
Making my own toothpaste has saved me money, time, and lots and lots of unnecessary packaging. I simply mix coconut oil with a bit of baking soda and vanilla extract, which is also antibacterial and helps with bad breath.
To save water, I put a bucket in my shower and I save water that I would otherwise waste while waiting for the water to be warm. I then use the saved water for cleaning or to water my plants.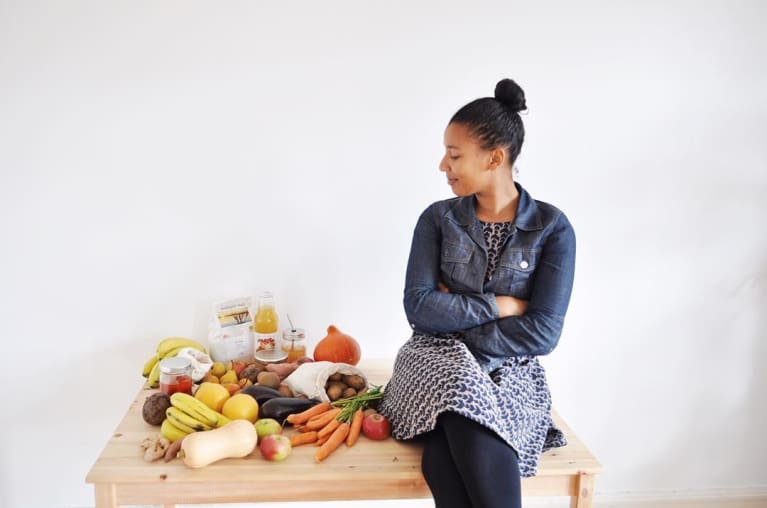 Revamping your kitchen is usually an investment, but thankfully it's usually pretty easy to buy preloved in this category, as almost anything concerning kitchenware is available on the secondhand market.
I invested in stainless-steel or glass pots and pans, which I was able to find preloved, and a French press, which nixes the need for those pesky paper filters! Another great addition has been my natural, plastic-free water filter. It's an activated charcoal stick that you simply pop into your water jug and call it a day. I decided to opt for wooden cutting boards instead of plastic ones, as wood is compostable, robust, and protects your knives.
Reusable fabric napkins over disposable ones make me feel like I am eating at a fancy restaurant every day. After dinner, I just put them in the laundry bin with the rest of my whites and call it a day. I've also started bringing my own reusable cup to the coffee shop, and feel good knowing I'm not contributing to the billions of plastic bottles that are used every year. My traveling spork has come in handy numerous times, too, allowing for quick, spontaneous lunches with friends.
A little extra-fancy addition to my kitchenware is my stainless-steel straw set. I keep one at home for my smoothies and carry the other in my purse to avoid disposable straws at bars and restaurants.
In the beginning, my Deliciously Ella vegan cookbooks were my knights in shining armor. When I started my weekly trips to the farmers market, I came across vegetables I'd never seen before, let alone cooked or eaten. For complete cooking newbies, I recommend a cookbook with simple and seasonal recipes in order not to get overwhelmed right from the start.
As a general rule, I'd suggest going with preloved items or upcycled alternatives, as it's a surefire way to maintain a zero-waste living room.
I prefer a couch made of natural fibers or secondhand leather. This was my most expensive investment, but I was absolutely happy to save up for a couch that hadn't been treated with chemical flame-retardants that I can keep forever, fingers crossed!
I switched to energy-saving light bulbs and was surprised to see positive results on my electricity bill. I always opt for secondhand picture frames, as they are much cheaper and add so much character to my apartment!
As a bookworm extraordinaire, I know it can get quite expensive to purchase new books. I've started saving my money by buying preloved or online versions, which has allowed me to save enough to go to a few book readings by my favorite authors. Talk about added value!
After reading about the harmful ingredients in scented candles, I switched to a simple incense oil burner. I just fill it with some water and add a few drops of essential oil. My current go-to combo is vanilla extract mixed with rose essential oil.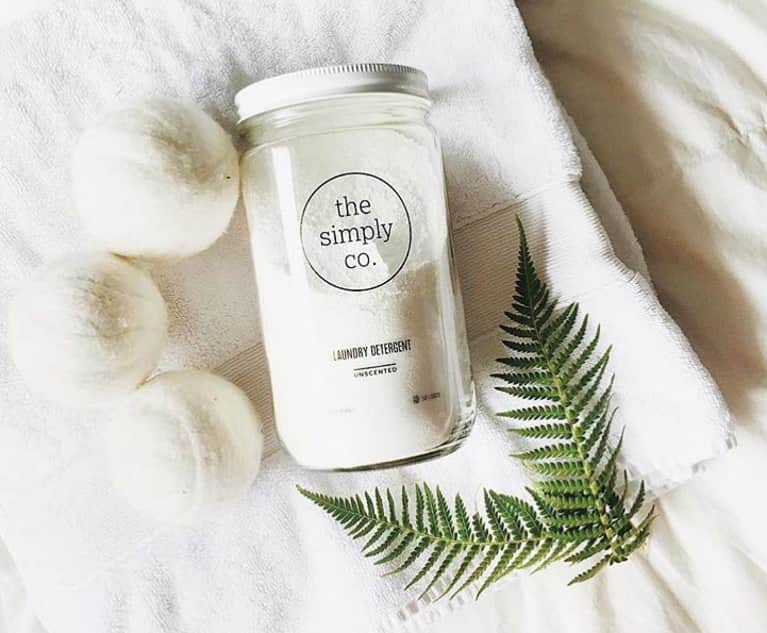 About half a year ago, I invested in a wooden bed. I highly recommend avoiding beds made out of synthetic materials and opting for a more natural option.
True story: Making my own laundry detergent takes only as long as making a smoothie. Plus, it's cheaper, gentle on my garments and bedsheets, and prevents me from being exposed to the industrial chemicals that are hardly ever tested for safety.
With a busy work schedule, I want to make every minute of sleep count. I recently invested in organic naturally dyed linen sheets, and let me tell you, the difference is mind-blowing. Linen is very breathable and temperature-regulating, which means I'm never too hot or too cold.
I use plants instead of artificial air fresheners! I particularly love the spider plant, mother-in-law's tongue, the peace lily and the bamboo palm.
Don't let your progress stop once you walk out the front door! Here are six eco-friendly actions you can take to help the planet out today.