How To Reduce Packaging When You Order Online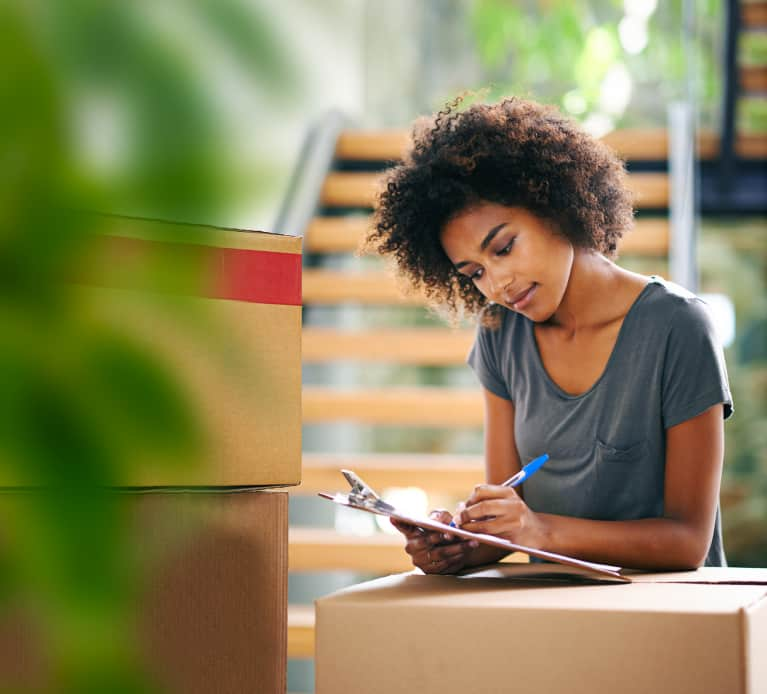 Our editors have independently chosen the products listed on this page. If you purchase something mentioned in this article, we may
earn a small commission
.
With Cyber Monday here, this is one of the busiest times of year for online shopping. But more often than not, the deals you snag come with something you didn't pay for: a whole lot of packaging, some recyclable, some not.
Ubiquitous packing items like Bubble Wrap, duct tape, Styrofoam, and plastic baggies cannot be recycled and are destined for landfill, where they contribute to the hundreds of millions of tons of trash we dump every year in America. Avoiding these unsustainable materials is more difficult than it needs to be, so let's do something about it.
A simple action to minimize packaging.
In a recent article on mbg, Céline Jennison, an environmental activist and educator who studies ocean trash in remote areas of the world, posed a simple ask: If you order something online, email to ask that the supplier doesn't package it in plastic. Curious, I reached out to Céline to see whether she's had much luck with this approach. She explained that, with Amazon orders in particular, she still does receive plastic packaging, but it's less frequent.
Intrigued—and slightly ashamed I hadn't thought to do so sooner—I shot an email to Amazon customer service (cs-reply@amazon.com) with the following:
"Hi there,
I'm writing to see if you can make a note in my account that says I would like to receive orders in brown paper packaging (zero plastic or zero plastic or Styrofoam) whenever possible. I love the ease of using Amazon but have been disappointed by how much unnecessary plastic packaging it can come with at times.
Thank you!"
I got a note back within a few hours, saying that my request had been forwarded to the appropriate team. Hoping to get something a bit more specific, I sent the same email to Jeff Bezos himself (or at least the address he has made public) and received a similar response. The next day, I put the service to the test and ordered a book. I was disappointed when it arrived in a cardboard box with a wad of plastic Bubble Wrap inside. The two emails I got back did say it could take a little while to handle my request, though, so I'm crossing my fingers for next time.
Another part of the Amazon emails that I was heartened to see came in the footer: "Your feedback is helping us build Earth's Most Customer-Centric Company." This served as a reminder that if enough people write in expressing their disdain for plastic packaging, companies are going to feel pressured to make the change. Their livelihood depends on keeping customers happy, after all.
Amazon in particular has received 33 million user comments on its packaging since 2009, and—while not perfect—systems have been put in place in response. There's now a frustration-free packaging page you can browse to find items that come in recyclable, reasonable packaging.
So before you hit that checkout button today, copy and paste my message above, replacing Amazon with any retailer you're shopping with.
Longer-term habits to adopt once you press send.
Of course, sending an email isn't the only way to cut down on packaging waste. Make sure your items get shipped together whenever possible, and take any materials that aren't recyclable curbside to a drop-off location that will take them. (Find one near you here.) Until the day that minimalist packaging is the norm, lead by example and send all of your mail using brown paper, paper tape, and reused boxes. If you receive a lot of mail through work, consider updating your email footer asking people to be mindful of packaging when they send something through. Here's a sample to get started:
Shopping locally and supporting small producers is another way to lessen impact, but the No. 1 thing you can do to be a more conscious consumer is to buy less altogether. As the holiday season approaches, consider giving an experiential gift or donation instead of a present.