These Weird But Effective Tips Will Work Wonders For Your Hot Weather Workouts
mbg Contributor
By Leigh Weingus
mbg Contributor
Leigh Weingus is a New York City based freelance journalist writing about health, wellness, feminism, entertainment, personal finance, and more. She received her bachelor's in English and Communication from the University of California, Davis.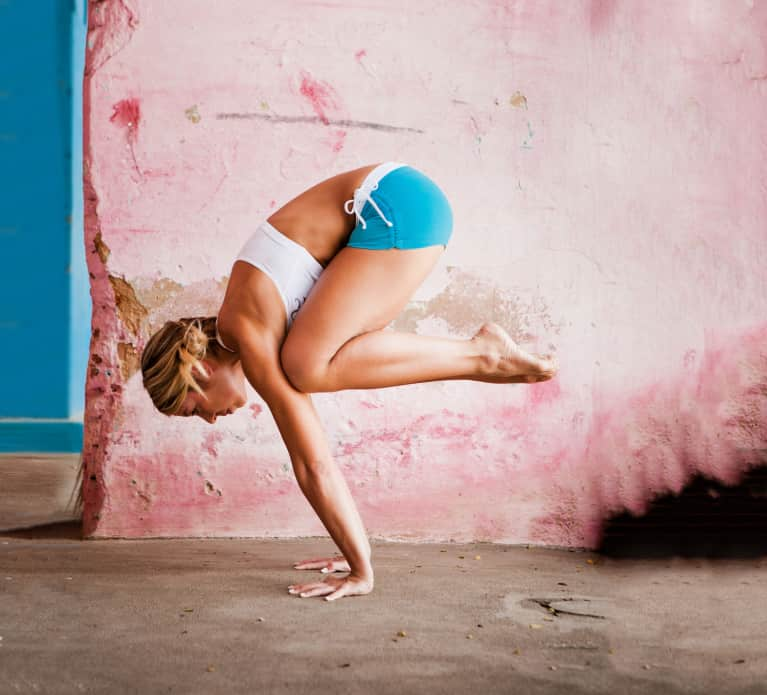 Just in time for summer, a recent study published in the Journal of Strength and Conditioning Research pointed to some surprising conclusions about how to best prepare your body for high-temperature workouts: Take a hot bath.
While a hot bath is probably the last thing you're craving in June, taking one every day in the few days leading up to a 90-degree weather run or other outdoor workout will make it a lot more bearable—and it will make you faster and stronger. Why? Because you're actually acclimated to high temperatures. "Being acclimated causes your body to produce more sweat earlier on in your workout, which reduces internal body heat and eases the demands put on the heart during exercise," explains functional medicine expert and mbg class instructor William Cole. "It's a great way to enhance performance naturally as well as increase the detox benefits of sweating."
You've probably heard other no-fail stay-cool tips—drink enough water, exercise early in the morning, the list goes on—but if you're looking to actually stay cool this summer, here are some other fun tips.
This summer, ditch the dark-colored tank tops—one of the easiest ways to stay cool is to opt for white tops and leggings this summer. "White reflects the sun's rays on a hot summer day, whereas black absorbs them," explains Michelle Cady, New York-based health and running coach and founder of FitVista. "Get this: Ultra marathon runners who race the 135 miles across Death Valley in the scorching 120-degree heat wear white, often sporting a light white running cap and a long-sleeved white shirt."
Keep three specific areas of cool.
If you're running along a path with water fountains nearby or taking a sweaty yoga class and have a water bottle handy, take advantage and make sure to keep the insides of your wrists, back of your neck, and ankles cool. Even just sprinkling a small amount of cool water here will cool the body down.
"I love stopping when I see a public water fountain and cupping cool water onto these areas for instant relief," says Michelle. "Sometimes that's exactly the push I need to finish my run quickly and reward myself with an ice cold shower!"
While this isn't an unusual tip, staying hydrated is key, and keeping your electrolytes in balance is just as important—especially when you're sweating a lot. If you want a cooling summer beverage, here's Dr. Cole's go-to pre-workout beverage.
Refreshing Watermelon Cooler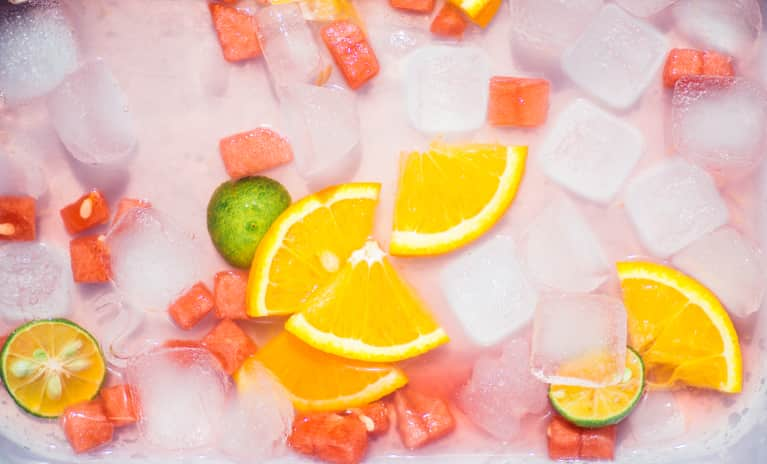 1 cup coconut water
1 cup watermelon, cut into cubes
Juice from 1/2 lime
Pinch of sea salt
Optional: 1 teaspoon magnesium powder for added electrolytes