How To Have Meaningful Contact With Nature — No Matter Where You're Quarantined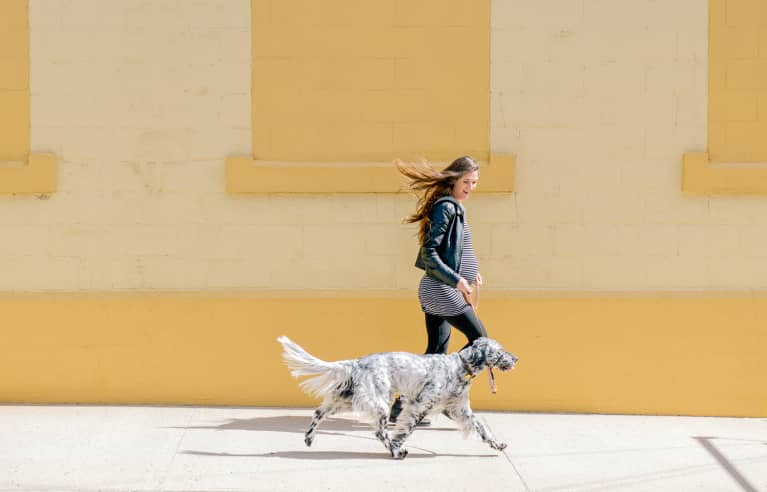 Our editors have independently chosen the products listed on this page. If you purchase something mentioned in this article, we may
earn a small commission
.
Long stretches inside have a way of making us appreciate all that the outdoors has to offer. During quarantined days, the things we used to take for granted—trips to the park, walks down treelined streets, moments spent simply looking out a window—have become sacred and sanity-saving. To ring in this year's Earth Day, let's all take a moment to celebrate this healing capacity of nature and tap into it from wherever in the world we may be. Here are some ideas to get you started.
If you're staying inside:
"During these times we might not be able to get out into nature, but we can always journey to our inner nature," Julia Plevin, founder of The Forest Bathing Club and author of The Healing Magic of Forest Bathing, reminds us.
This can look like being more mindful of the bits of nature you do have access to (be it food, air, or houseplants), meditating on how your connection to the natural world has evolved as a result of this crisis or traveling to more expansive places in your mind. To start, picture yourself walking along a beach. Notice the sounds of the waves crashing, the kiss of damp air on your skin. Then, imagine yourself walking up the beach and to a collection of trees, which leads you into a lush jungle filled with greenery and activity. Continue this exercise of passing through different landscapes or natural places you hold dear in your mind, paying special attention to the sensory details that surround, and let them transport you, if only for a few minutes.
Heather White, conservation policy and green living expert, adds that mindful journaling can be another tool for connecting to nature from behind closed doors. "Even if you can only open up your window or stand on your balcony, get some fresh air. Look up. Watch the clouds move, feel the rain, or listen for birds and insects. Spend five minutes observing what nature you can see. Write down what you notice. Be present," she says.
Plevin adds that other meditative, repetitive actions (think cooking and crafting) can impart us with a similar feeling that a walk outside would. "In Japan, centers that offer forest bathing often also have other activities like soba-noodle-making and tie-dyeing. So even if we can't get out into nature, we can bring in the ethos of forest bathing by doing some slow, enjoyable, meditative activities," she explains. "Notice the elements at play. Begin to see the universe in every object, from your houseplant to a cup of tea. Give your brain a break and savor the stillness."
If you have some time to head out (safely!):
Find a place by a window or in nature where you feel safe and have access to a pleasing environment. If possible, allow yourself to wander aimlessly until a particular spot calls out. If you are inclined to a morning sit (during the dawn chorus when birds are most active is an ideal time), you may wish to find a spot that enjoys the warm, first rays of the day.
Enter your location mindfully. Move slowly, attuning to the inflow and outflow of your breath. Be aware of the disturbance your presence may be creating for the wildlife where you are. Let your entrance be graceful and gentle.
Find a comfortable seat. You may bring a blanket or cushion to sit on. Once you settle in, be as still as you can for the duration of your sit. You might imagine that you are melting into the landscape, a boulder among trees.
During your sit, keep your eyes open, notice sounds, and notice movement in nature around you. Allow yourself to be fascinated by anything that catches your attention: flying geese, a hopping robin, the movement of grass in the light morning breeze.
When it is time to conclude your sit, you might consider making an offering of gratitude to the land. This could be words of thanks or a small mandala of sticks and flowers.
Come back to your spot through the seasons and through all kinds of weather. As the months and years go by, you will be astonished by the little miracles you are gifted with. As your love of the natural world deepens and grows, share it with the next generation. Only love will help us transform our relationship with the earth in lasting ways.
If you are able to move around and go on a walk, run, or bike ride today, make it a little bit more mindful by tuning into signs of the seasons changing around you. These days, Meg Daly, founder of The Underline, an upcoming 10-mile park and urban trail in Miami, is using her outdoor time as a meditation, respite, and reminder of brighter days ahead. "Nature gives me hope and reminds us that she will prevail in our darkest hour," she says.
Whatever you do to tap into nature today and every day, Simon Barnes, the author of Rewild Yourself, says to do it quietly: "Listen. Really listen. The next few weeks are the world's finest festival of wild music, coming to a tree near you. Don't miss it."