The One Thing You Should Look For In A Valentine's Bouquet
mbg Sustainability Editor
By Emma Loewe
mbg Sustainability Editor
Emma Loewe is the Sustainability Editor at mindbodygreen and the author of "The Spirit Almanac: A Modern Guide To Ancient Self Care."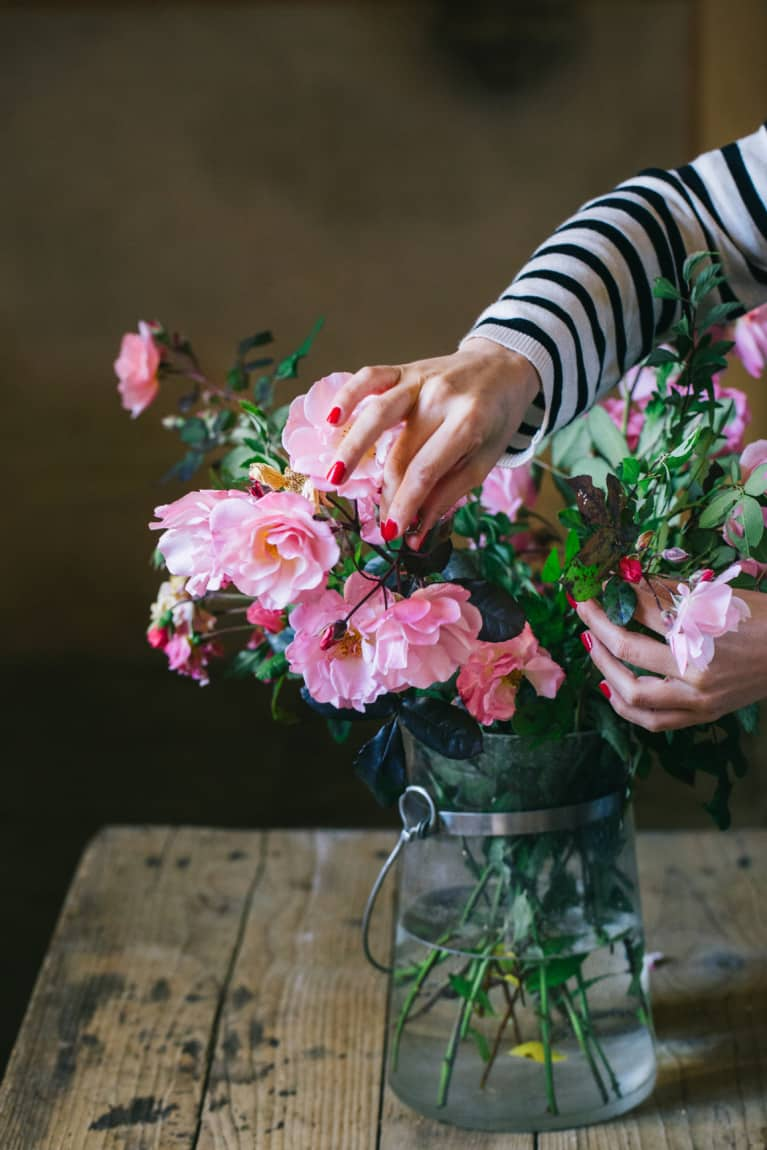 Every Valentine's Day, Americans spend nearly $2 billion on cut flowers—80 percent of which are imported from out of the country. (Colombia alone accounts for 71 percent of the U.S. market!) While there are plenty of vibrant, healthy flower farms around the world that are easy on the land and the people tending to it, others are less rosy. In fact, the floriculture industry has been likened to factory farming due to dangerous chemical fertilizers and unfair, unsafe working conditions. Make sure your bouquet was sustainably sourced by practicing these quick tips or forwarding them to your Valentine.
If you're ordering flowers online, make sure they're sustainably harvested.
If you don't have a reliable florist nearby, online shops make it easy to pick out an artfully arranged bouquet, and most of them offer expedited shipping for last-minute orders leading up to V-Tine's. But if you go this route, you'll want to find a site that is transparent about where its flowers come from and how they're grown.
The Bouqs Co. is one great option. They prioritize sustainability by working closely with farmers to make sure every stem they're cutting will eventually be sold. Many of their offerings also come with a story you can latch onto, like their "volcano flowers" from Ecuador, grown in super-nutrient-rich soil 10,000 feet above sea level on a Rainforest Alliance-certified farm. Farmgirl Flowers is transparent about all of their California-grown flowers, and they package them in reused burlap coffee bags from local roasters instead of landfill-bound plastic wrapping. Urban Stems and Eco Flowers also lead with a more eco-friendly foot.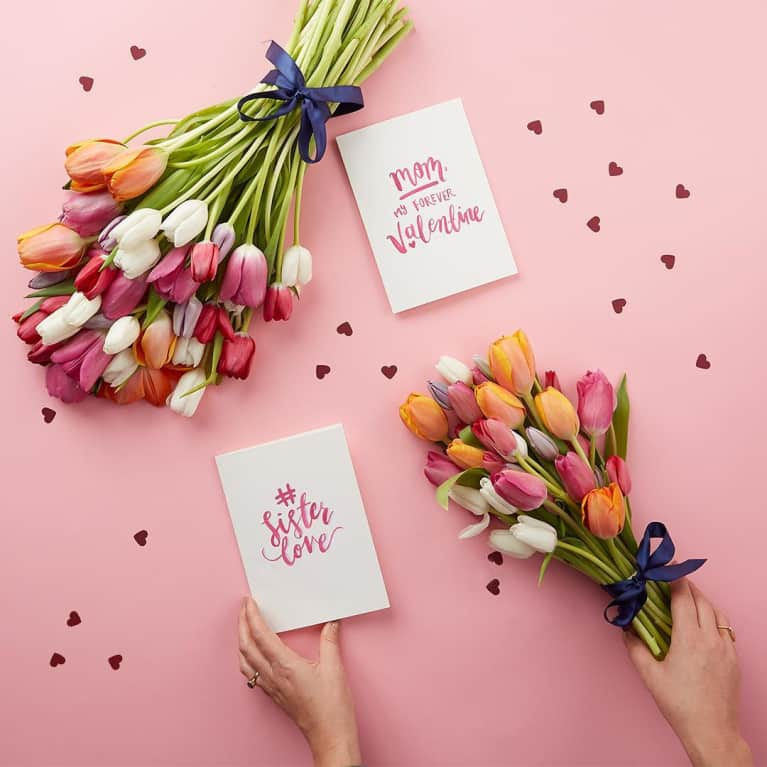 If you're buying them in person, make sure they're locally grown.
Buying flowers that were grown locally (or at least within a couple-hundred-mile radius) is usually the most effective way to cut down on their carbon footprint. You can't tell if something is local just by looking at it, though, as florists are not required to mark the country of origin on any of its petals. So ask questions! "Where do your flowers come from?" and "Do you know if they were made using herbicides or pesticides?" are two smart ones to start with. Web databases like Slow Flowers and the Association of Specialty Cut Flower Growers make it easy to see if any florists in your area use American-grown flowers. Check them out before you rush out to the corner bodega or grocery store for a bouquet.
Want to ditch the bouquet altogether? Start a new green tradition.