Creative Ways To Bring The Outside Into Your Home (Besides Houseplants)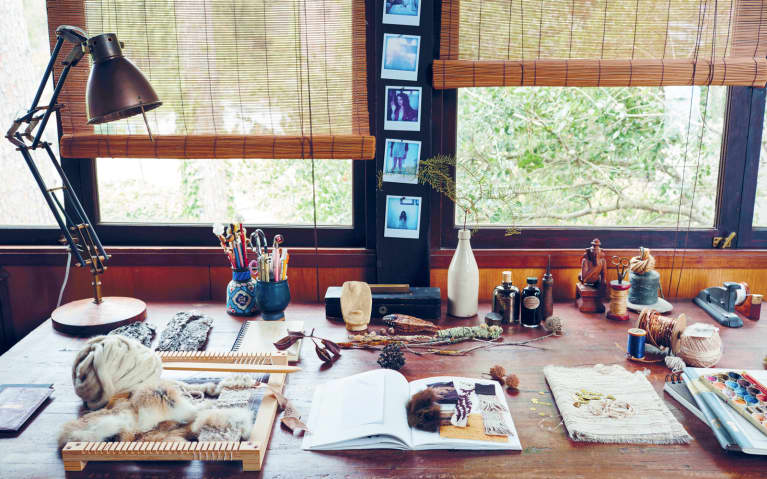 Our editors have independently chosen the products listed on this page. If you purchase something mentioned in this article, we may
earn a small commission
.
As a designer who is inspired by nature's colors, textures, and patterns, I have trained my eye to find the beauty of the outside world and bring it in.
Nature can inspire me literally—a plant I see and draw can reemerge in a print—or abstractly—the dense colors of overlapping foliage can appear as a color scheme; the curling, folding edges of a leaf as a ruffled hem. The natural world also inspires the spirit of my work. Being in the presence of nature grounds me and gives me the calm temperament that allows me to begin the creative process.
While researching for my new book, Design by Nature, I experimented with the most beautiful ways to incorporate patterns and motifs from nature, as well as actual organic elements, into the everyday home. Here are some of the decorating and design philosophies I'd recommend to anyone: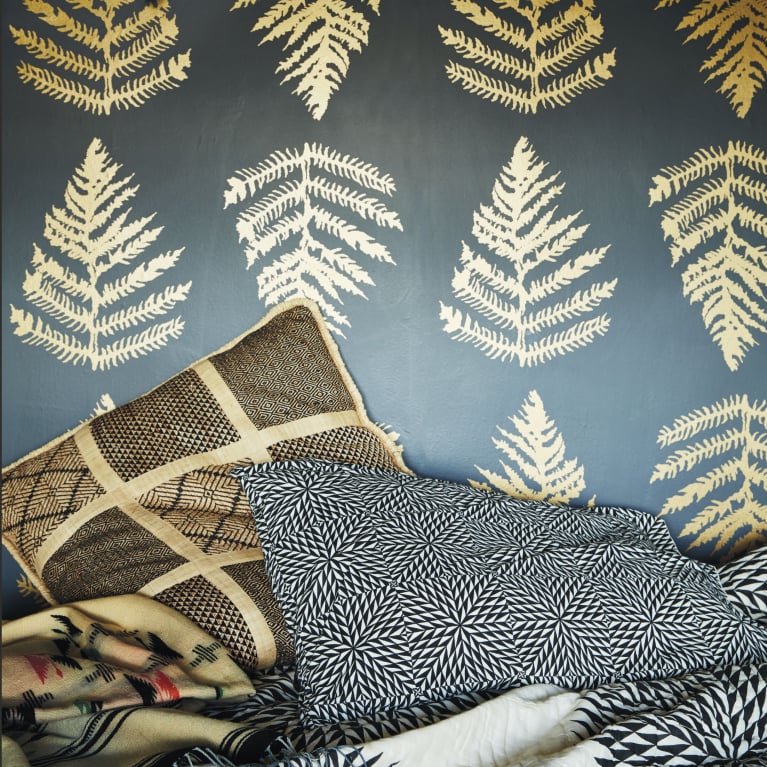 Often it's the little details and everyday things that inspire me most about my surroundings, like the heart-shaped crack in the sidewalk that I see on walks with my dog. As the seasons change, the heart remains, but its contents vary. Encrusted with dirt and pebbles in the summer or with a bit of moss peeking out after a fresh rain, it never fails to fill me with wonder.
I steer away from anything too perfect or manicured and prefer to create beautiful, relaxed spaces by embracing objects despite their imperfections. I love the flawed beauty inherent in nature. Perfectly imperfect.
2. Find inspiration in every surrounding.
No matter where you are, beauty of some kind surrounds you. It isn't about traveling far and wide to beautiful landscapes (although that never hurts) but, rather, about discovering beauty right outside your door. It can be something as grand as an old tree with wide-reaching limbs or something as small as a tiny leaf or acorn. You can find inspiration in a weed blowing gracefully on the freeway or the pattern of the craggy bark of an oak tree. You can be moved by the intense ochre colors of lichen growing on a branch or fallen twig or the damp fertile smell after a rain.
The earth's surface is like a natural flea market.
Everything is source material. Beauty is everywhere and accessible to everyone. It's the ability to see that beauty that's important and what you do with that beauty that makes you a creative person. And it is also how you bring what inspires you into your life and the life of those around you.
3. Make your walks more mindful.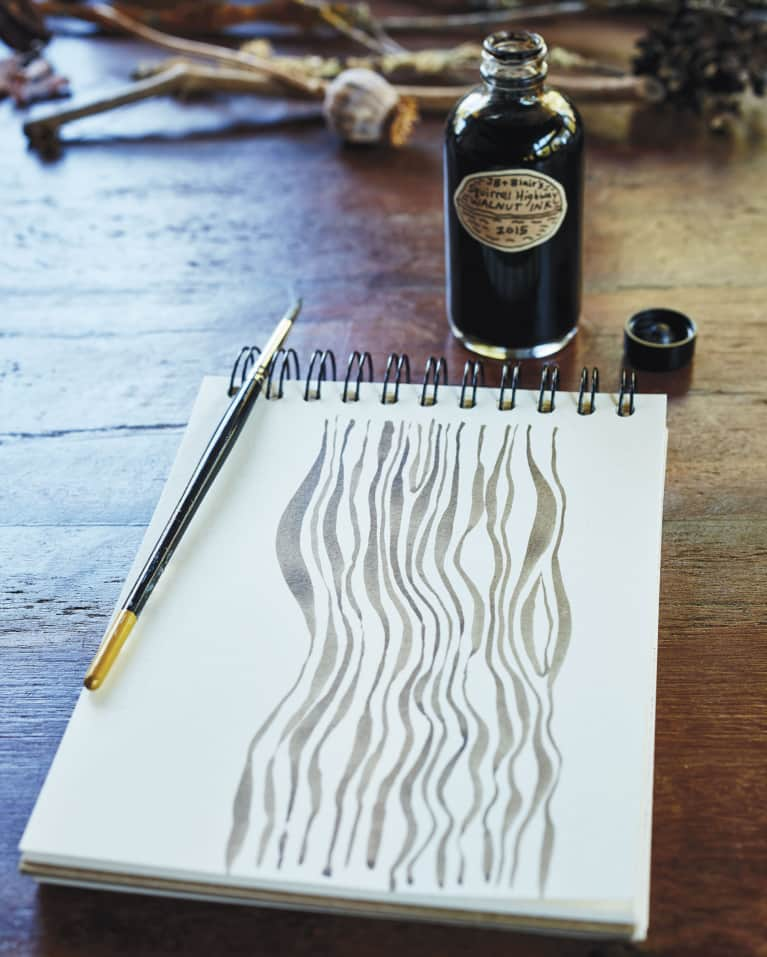 Beauty can often be found just by looking down. The earth's surface is like a natural flea market. I am constantly stopping to pick things up off the ground, endlessly discovering gifts that lay in plain sight—bits of nature's offerings that are ready for the taking.
I often sketch these little pieces of nature—seed pods, leaves—turning those drawings into prints and patterns for fabric that will one day become clothing or bedding or even inspiration for a wallpaper pattern. You don't have to be an artist to notice details; even quick, simple sketches make you look more closely and appreciate nature's nuances. Inspiration is readily available if we pay attention.
Trust your instincts and surround yourself with objects you love that have meaning to you. My design process and the way I style interiors is hugely intuitive—second nature—and my hope is to inspire you to find beauty in the simplest, often overlooked parts of your surroundings and to bring that beauty into your life, in your own way. There aren't really design do's and don'ts. It is for each individual to interpret the world in his or her own way.