How This Simple Drink Could Help Lower Blood Pressure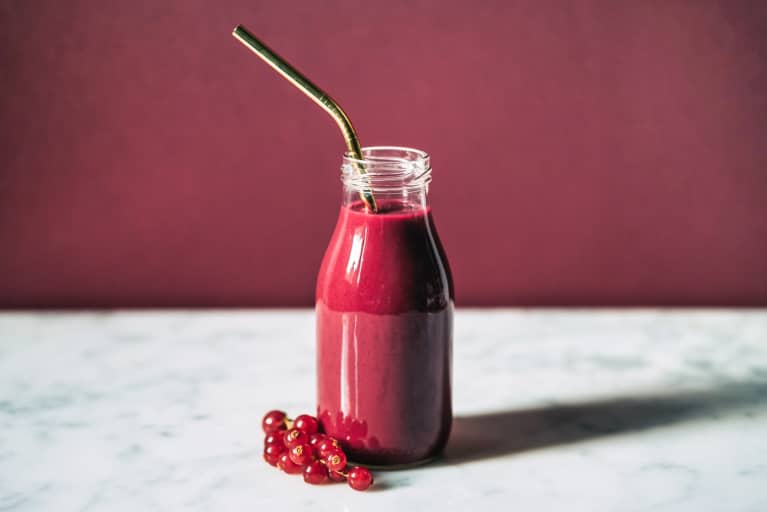 January 4, 2020 — 3:20 AM
Hypertension is a common but serious ailment that affects over 3 million people each year. When someone has high blood pressure, it makes them vulnerable to things like heart disease and stroke, which, if untreated, can lead to death. Diet and exercise have always been known to help patients suffering from hypertension, but recent research may have found a new innovative method for lowering blood pressure: lingonberry juice.
Lingonberries are small red fruits that grow from a shrub called Vaccinium vitis-idaea, native to Finland. In 2006, they were categorized as a superfood due to their richness in vitamins and fiber. Juice can be derived from these fruits and is typically diluted with water for consumption.
In her doctoral thesis, Anne Kivimäki, MSc, created an experiment to study how lingonberry juice affects blood pressure. She conducted the research in rats with elevated levels of blood pressure, providing a frozen berry puree diluted with water to feed them in comparison to just water with a control group. Scientists measured systolic blood pressure and heart rate of the rats each week over a period of eight weeks.
Results showed that rats' consumption of juice containing lingonberries significantly lowered blood pressure, in addition to improving vascular function after the eight-week treatment.
We love to see any news that promotes the positive impact of functional nutrition, and lingonberry juice seems like a great way to get started on a health kick this new year.
Because the research was only done on rats, further studies are needed to see how effectively lingonberry juice can lower blood pressure in humans. "These experimental findings need evidence from comparative clinical studies on healthy individuals with slightly elevated blood pressure who, at this point, have been given nutritional and lifestyle guidance instead of drug therapy. Lingonberry juice is no substitute for medication, but it is a good dietary supplement," says Kivimäki.
This study reminds us of how our diet and lifestyle behaviors affect our health. While it's always important to seek medical advice when it comes to these issues, it's good to know that things like lingonberry juice can provide a simple and quick way to promote health and supplement the proper medication.
Want to turn your passion for wellbeing into a fulfilling career? Become a Certified Health Coach! Learn more here.