The Ritual This Life Coach Counts On To Beat Stress & Get Happy In 20 Minutes Flat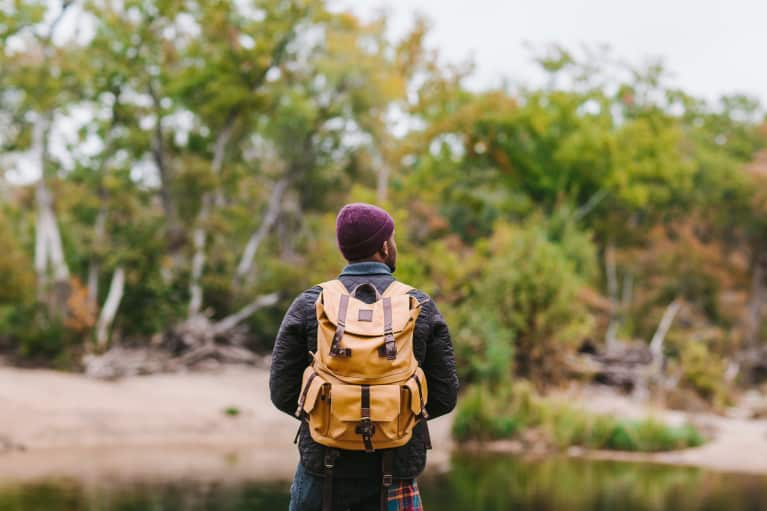 Happiness is a moment-to-moment decision. Sure, we get knocked around by life. But if you have a ritual you can count on to lift your spirits, you're never doomed to be sad. The power of experiencing joy is always in your hands. This ritual works for me every time. Try it for yourself. If you want to tweak it so it suits you better, feel free. If you end up happier than you were when you started, I'll consider that a job well done.
1. Stop trying to distract yourself.
Emails, texts, social notifications—all the things that keep us glued to our devices and detached from the present—aren't making you happier. You see, the present is the only place happiness can exist. So, if you're feeling stressed, anxious, or sad, there's a good chance your mind is divided between several tasks or activities. Science suggests that setting those things aside can increase your happiness pretty quickly. Spend 20 minutes just being here, now, and see if you don't feel happier at the end of it.
If you go through the day without checking in with your body, actively taking time to relax, you'll begin to breathe shallowly and through your chest, which stresses your shoulders, which causes your neck to crane out, which makes you feel more anxious and stressed. By the time you realize you're a stress ball, you might not even be able to identify where those feelings came from.
So, preferably pre-emptively—although it will help you relax even if you've gotten to the point where you're starting to feel brittle and heavy—pick a spot to lie down and scan your body, tips of your toes to the top of your head. Notice where you have tension. When you find those spots where your breath sticks, take time to breathe into them before moving on. Let each part of you relax before you move to the next. The longer you scan your body, the better. Follow this guide if you're not sure where to start.
3. Meditate on what's going right.
When I opened my eyes after my body scan and saw the perfect green leaves of the tree against the perfect blue of the sky, that was right. And that color combination got me to thinking about other things that were right—my health, my finances, my career. And those things made me forget about all the little "wrong" things that had made me so upset.
So, think about what's going right. Think about the people who make you smile. Think about your dog, your kids, the things you love. The bad things still exist, but consider this meditation a 20-minute vacation from the heavy stuff.
I'm so convinced of the happiness-inducing powers of this band that I'm recommending them in this meditation. Their beautiful rhythms and soaring melodies remind you life is good.
But even if you don't like the Shins, plug into something you really, really love to hear. When you're relaxed and focused on the present, music sinks into your ears, lingers over your skin, and fills you with joy. It's medicine for the mind and soul. If you're not sure where to start, try this playlist jam-packed with songs to make you happy right now.
If you haven't spontaneously smiled by now, you're going to want to force it. Smiling is actually a way to reverse engineer happiness. When you do it, the neural networks associated with happiness and joy light up just as surely as if you felt happy—and then you DO feel happier.
In fact, research suggests that "Botoxed" people (the ones who are unable to frown, that is) are, on average, happier than their frowny counterparts. So, give these practices a try. And remember—the more you practice this meditation, the easier it is to transition straight into stress-busting gratitude.
Want more insights on how to level up your life? Check out your love horoscope, then find out why holding on to past relationships is the worst thing you can do for yourself.