This Company Has A Genius Way To Make Local Produce Available Year Round
Contributing Food Editor
By Liz Moody
Contributing Food Editor
Liz Moody is a food editor, recipe developer and green smoothie enthusiast. She received her creative writing and psychology degree from The University of California, Berkeley. Moody is the author of two cookbooks: Healthier Together and Glow Pops and the host of the Healthier Together podcast.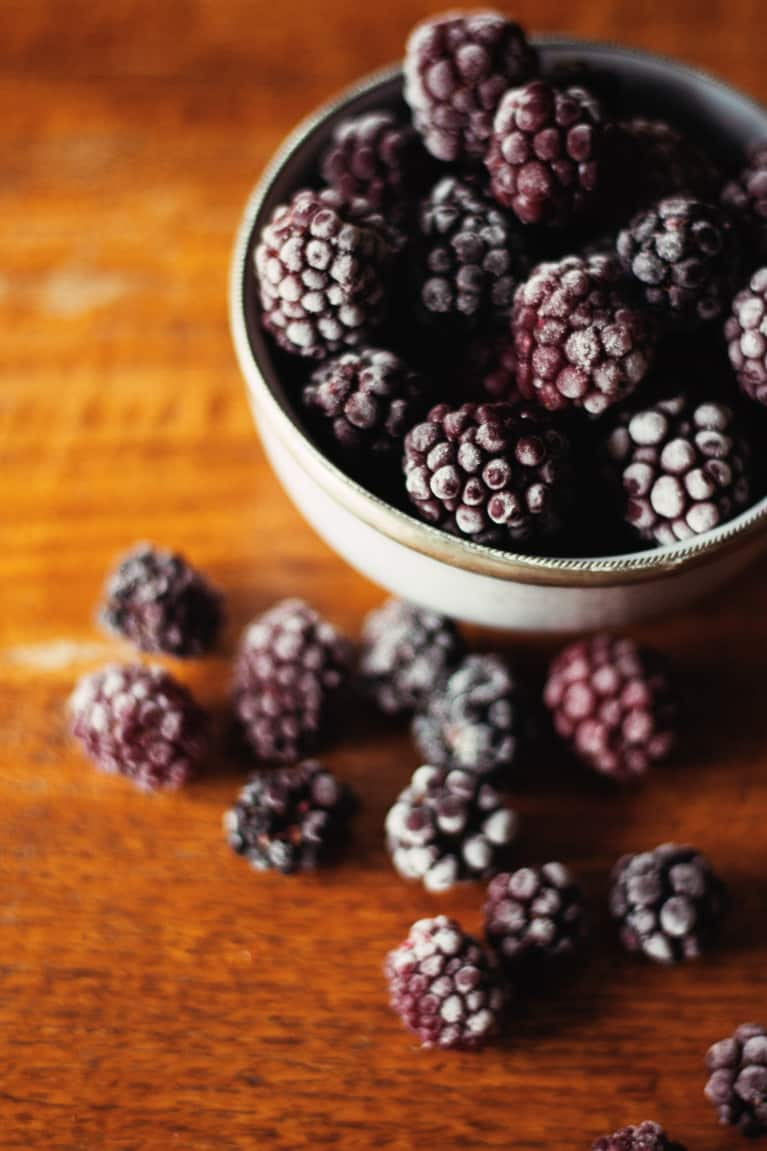 December 11, 2017 — 10:30 AM
At just 24 years old, Patrick Mateer has already been named one Forbes' top 30 social entrepreneurs under 30 years old. His company, Seal the Seasons, is dedicated to making healthy, local food readily available all year round. The idea was born out of a simple disconnect between farmers and consumers. "When I was in college at the University of North Carolina, I volunteered all four years with a hunger relief nonprofit called Farmer Foodshare, which connects food-insecure people with local farmers who have excess produce," he explains. "When I worked there, I met a ton of consumers who said it was hard for them to afford the right food for their families. At the same time, I heard from a lot of farmers that growing the food was one thing, but getting it to customers was another. Farmers needed a partner to connect them to people who wanted their food."
Seal the Seasons is revolutionizing the freezer aisle by stocking it with food straight from the surrounding region. Right now, both frozen and fresh produce comes from all over the world—Chile, Mexico, Serbia, Turkey, Egypt, and more. This has far-reaching implications both economically and environmentally, as a bag of say, strawberries, would have to travel thousands of miles (consuming fossil fuel the whole way) to end up in a grocery cart in North Carolina. "Transparency is the most important thing about our product. Each bag says where it's from in huge letters right across the front, whether it's North Carolina or Florida or New York or New Jersey," says Mateer. "Knowing where your food comes from helps you reduce your carbon footprint and know where your money is going. Everyone can play a role in making local food choices to reduce greenhouse gases. We believe buying local is important to keep money in our community and keep local family farms in business."
Everyone can play a role in making local food choices to reduce greenhouse gases.
As is often the case in the You. We. All. world of wellness, what's good for the world is good for health on an individual level as well. Frozen fruits and vegetables are as healthy or healthier than typical fresh produce, as it's picked at the peak of ripeness and immediately flash-frozen to preserve nutrients (spinach can lose 90 percent of its vitamin C within 24 hours of being picked). By contrast, between transport time and delays in buying, most food is at least two weeks old by the time it's purchased.
Mateer's initiative also supports small farms and farmers, in a time when it's becoming less and less profitable to grow food that's healthy and environmentally sustainable. "In the 17 years since 2000, more than 21 percent of family farms have closed!" he explains. "When family farms close, land that was full of living, breathing plants that filtered air and absorbed carbon dioxide gets turned into parking lots and strip malls. We all lose the environmental benefits that that land provided, and we also lose the produce that that land would have grown, in a time when we're realizing how important nutrient-rich fruits and vegetables are to our well-being." Supporting smaller farms is also fiscally beneficial for the region. "We believe in keeping our food dollars close to home so that people are supporting farms nearby, and keeping their dollars local," Mateer says. "When money is spent locally, it gets reinvested locally. This supports local jobs and infrastructure and keeps local businesses alive. That's no small thing, especially for rural farming communities that might be further from customers."
Right now, Seal the Seasons is available in North and South Carolina and preparing to launch in Florida and Georgia, with New York and New Jersey to follow in the new year. But Mateer doesn't plan on stopping there. "We don't think that the local movement is a trend—we think that this is a real change in buying habits," he says. "If you give customers the choice of a good-quality local product at a competitive price, they'll choose local over not. We want to give consumers that choice. We believe that local food should be for everybody, so we want to make as much of it available to as many people as we can."