Sea-Level Rise Could Threaten Coastal Communities Sooner Than We Thought
mbg Sustainability Editor
By Emma Loewe
mbg Sustainability Editor
Emma is the Sustainability Editor at mindbodygreen and the author of "The Spirit Almanac: A Modern Guide To Ancient Self Care."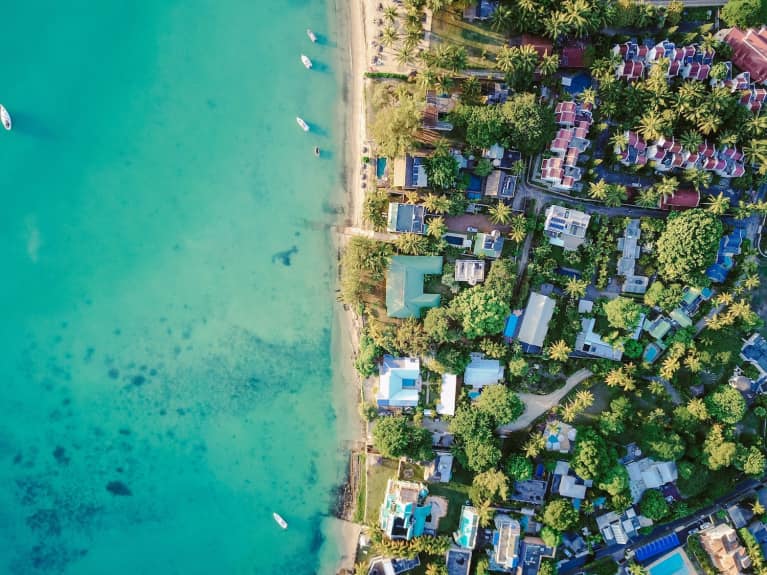 Climate change often feels like a faraway problem, but a new study shows that it's about to get a lot closer to home. Real estate company Zillow analyzed an NOAA forecast on sea-level rise in the United States and found that 311,000 coastal homes run the risk of flooding multiple times a year within the next 30 years.
According to their predictions, if nothing changes, the total damages could add up to $120 billion by 2045. And this is a conservative estimate that doesn't account for interruptions in lifestyle and daily routine. "Even homes along the Gulf Coast that are elevated would be affected, as they'd have to drive through salt water to get to work or face their kids' school being cut off," Kristina Dahl, a senior climate scientist at the Union of Concerned Scientist, tells the Guardian. "You can imagine people walking away from mortgages, away from their homes."
New York is the city most vulnerable to the impact of sea-level rise, followed by 13 communities in Florida.
This news reinforces the idea that climate change is already having devastating consequences around the world, and action needs to be taken right now. Check out mbg's Planet section to learn more about what you can do to join the movement.