Not All Beauty Supplements Take Months To See Results — But Can You See Benefits In As Little As A Few Weeks?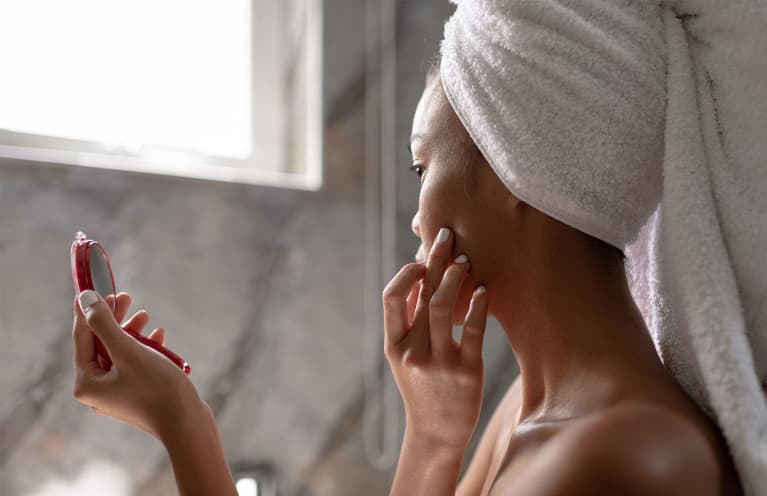 I'm all about the long game with skin care. I want to do things daily that will not only support my skin health in the interim but will keep it looking vibrant for several years (decades!) to come. This is why I don't rely on "quick fixes" with my routine: I'd rather the steps in my routine work thoroughly rather than immediately. To do this, I follow a gentle, simple routine that leans heavily on tried-and-true ingredients such as vitamin C serums, barrier-supporting creams, sunscreen, and research-backed beauty supplements.
With all that being said, I'm only human. I would never expect my products to work overnight, but I do want to see some signs that the product is working within a reasonable amount of time. For serums, I give it three to four weeks to see a visible difference. For creams, I expect to experience improved and sustained skin hydration by the two-week mark. But for beauty supplements, those must take months to work, right?
Well, for full results: Yes, stick with your beauty supplement for about two to four months. But some beauty supplements may have you seeing improvement much sooner, like mindbodygreen's cellular beauty+.*
With cellular beauty+, you may see some skin changes in 2 to 3 weeks.
For best and full results, you should give your supplements a proper chance to work. This means sticking with the routine for at least three months (with the understanding that it needs to be taken consistently as directed). But depending on the supplement of choice, and the specific formulation, some benefits don't take as long to appear.
Take for example phytoceramides. These are plant-derived ceramides, which are polar lipids found naturally in the skin as part of your skin barrier. According to clinicals, Ceramosides® (the specific type of ceramides found in cellular beauty+) have been shown to support hydration levels and reduce wrinkles after only 15 days, with even greater benefits after eight weeks.*
I'm all about the long game by supporting your skin from the inside out and outside in with smart, research-backed products. But just because I care about skin longevity doesn't mean I'm not keeping an eye out for more immediate signs that a product is working. And for certain beauty supplements, like mindbodygreen's cellular beauty+, that can be as little as a few weeks.* For more skin longevity tips, check out our skin care routine for healthy aging skin.