How An NR Supplement Can Help You Hit Your Fitness Goals In 2021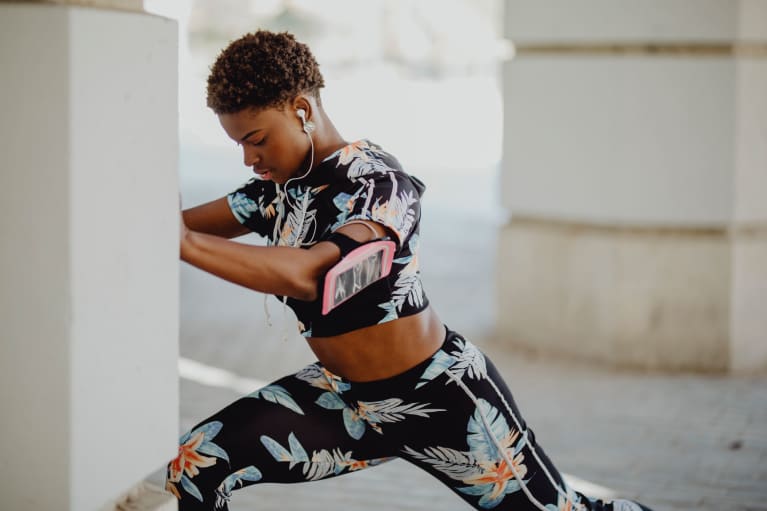 When you think of supplements that can aid in fitness, a few obvious ones come to mind, such as protein powders or antioxidant-packed greens powders. And while those are beneficial to your health, there's a lesser-known fitness supplement that may help you reach your 2021 goals, whatever they may be.
And that's because this supplement aids in a very important—and sometimes overlooked—side of fitness: recovery.
A supplement that supports your body's recovery process.
In order to strengthen your body, it must be given the appropriate time and resources to bounce back from the previous workout. Otherwise, too much strain is put on the muscles, joints, and tendons—not only can this result in injury down the line, but it can make for a less than stellar workout session in the interim. This is why fitness experts stress that you should build in recovery to your schedule. (And let's just say this is especially true if you are starting on a new fitness routine.)
While actual time off is needed, there are additional ways to help your body enhance the recovery process: In fact, the supplement nicotinamide riboside (often called simply NR) may support your fitness goals and recovery.* NR isn't as well known as other fitness and recovery aids, but the growing research has shown there's definitely something to it.
When you take NR, your body converts it into nicotinamide adenine dinucleotide (NAD+), a coenzyme that exists in all cells and factors into energy metabolism and your ability to maintain proper cell functioning. NAD+ also plays a vital role in your energy levels: NAD+ is what fuels your mitochondria, which in turn fuels your body by creating energy. This, researchers think, is how the supplement aids in recovery: by supporting cell rejuvenation, thereby helping your body recover and rebuild between workouts.
In fact, one animal study showed that increasing levels of NAD+ also may help improve muscle function as you age. The study, published in the journal Cell Metabolism, found that mice that had depleted levels of NAD+ had a "dramatic" drop in their muscle strength and endurance on a treadmill, implying that NAD+ is a critical component of strength and endurance.*
In another study, researchers used mice whose genes were altered so their muscle tissue contained only 15% of the normal amount of NAD+. They then measured muscle strength and endurance, which was pretty low. But after giving the mice NR-enriched water for just a week, their exercise capacity was that of a normal, healthy mouse.* And in one additional mouse study, supplementation with NAD+ precursors led to better-supported DNA repair and health of muscle tissue within the first week—to the point where researchers couldn't tell the difference between the tissue of a mouse that was 2 years old versus a mouse that was 4 months old.*
When you start a new fitness regimen, it's just as important to give your body rest and fuel as it is pushing it in workouts. While this means you do need to take recovery time, adding a supplement, like mindbodygreen's nr+, can also enhance this process at the cellular level.