This Is The Hottest Commodity Between New Parents (No, It's Not Sex)
mbg Contributor
By Sheryl Paul, M.A.
mbg Contributor
Sheryl Paul, M.A., has guided thousands of people worldwide through her private practice, her best-selling books, her e-courses, and her website. She has her master's in Psychology Counseling from the Pacifica Graduate Institute, and is the author of The Wisdom of Anxiety: How Worry and Intrusive Thoughts Are Gifts to Help You Heal.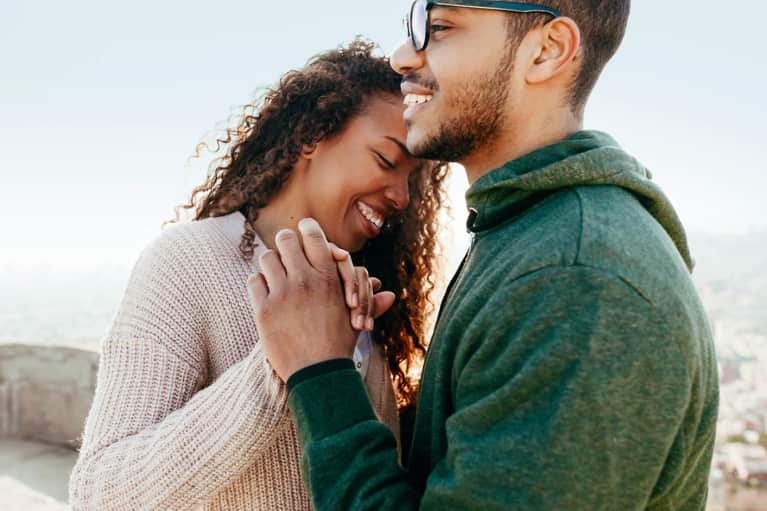 Prior to having children, couples argue about a variety of different topics: sex, money, family, driving directions. But since both people are the managers of their own days and nights, the topic of time rarely arises. If there's a free evening, you can do whatever you want. If you want to go to the gym at 11 a.m. on a Sunday, you go to the gym. If you want to see a friend for lunch in the middle of the week, you see a friend.
All of that changes when a baby arrives on the scene. Suddenly, you find yourself asking your partner if you can take an hour on the weekend to exercise. You have to ask permission to see a friend for dinner or stay out late one evening. Since someone needs to be with the baby at all times, you are no longer in charge of your time—your baby is. And you're watching each other's free windows like hawks, tallying and scorekeeping and doing all of the things you know you're not supposed to do in marriage. Time, and the allotment of it, becomes the hottest commodity between new parents—and also the greatest sore spot where resentment can fester.
"Whenever my partner has time off of work, I feel resentful that they get to do whatever they want while I'm home with our kid," a client shares at the beginning of a session. "I feel like we're fighting over time, even though my partner says he wants me to have time on my own. It's like both of us are quietly keeping score of how much time away from home the other person gets."
It's a sentiment I've heard countless times from clients with a baby or young children. Unless you're blessed with extended family who can offer support or have the financial means for abundant child care, chances are high that you and your partner argue over time. And even with additional support, time still seems to gravitate to the hot seat of marriage arguments.
This makes sense: When you become a parent, you experience an extreme loss of self, and you intuitively know that the way back to self is through time on your own. For the first few months, time is completely reorganized, as you're on a 24-hour sleep-wake cycle while baby figures out the difference between day and night. But eventually sleep finds a rhythm, and you emerge from new-parent slumber with a need a reestablish yourself in the world of full-grown human beings. You long to have a few hours to spread your wings in the world without the weight of a baby in your arms. This, of course, requires time. Which requires negotiating with your partner about who's on and who's off.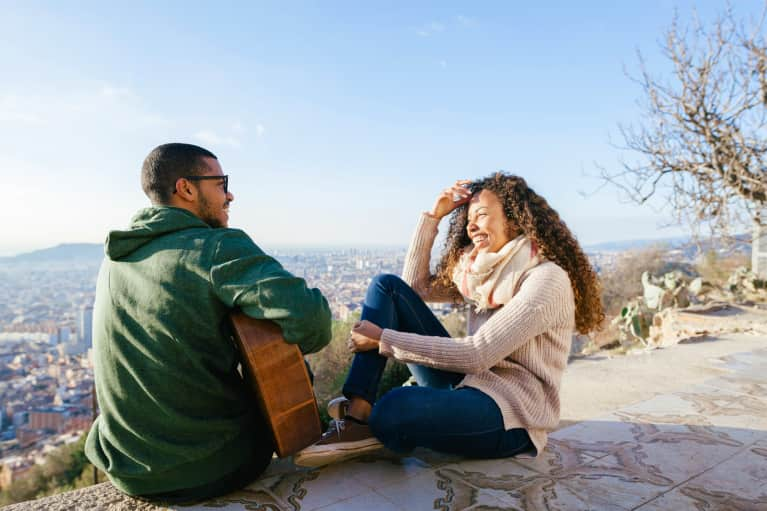 The argument over time feels like a matter of life and death as you both know that your sanity as an individual, separate from home and baby and diapers and mac-and-cheese, depends on it. You both need to replenish in order to show up fully for your job as parent.
As scorekeeping and arguing will only make matters worse, see if you can move toward the following solutions for carving out the coveted commodity of time:
Hire a local teen as a parent's helper (sometimes called a "mother's helper," though that's an unhelpfully outdated term you should probably avoid). That small hourly fee goes a long way toward getting your needs met.
See if your gym has free childcare. I've worked with several parents who utilize the free childcare to get other work done after their workout. In the absence of community, we have to utilize these wonderful resources whenever we can.
Don't wait for time away from your child to get your needs met. Hike with your kid. Strap your baby on for a long walk. It's not the same as time away from your baby, but if you wait for those windows, you'll feel overwhelmed by trying to fit all of your needs in a small time slot.
Start or join a co-op with other local parents in the neighborhood where you can drop your baby or toddler off for a few hours in exchange for hosting the group once a week.
In addition, in order to parent through the mindset of togetherness, it's essential to manage the resentment that arises in the moments when it seems like your partner has more time than you do. The best way to handle this is to zip your lip in that moment—it never goes well to let resentment fly out uncensored because it will land as an attack 100 percent of the time. Write down what you're feeling, and in a calm moment when the two of you can drop down into a more connected space, talk through the challenge of time. These kinds of parenting obstacles can sometimes feel insurmountable, but every problem has a solution when you approach each other through the mindset of learning, goodwill, and love.
And here's a lifeline if you're in the trenches of early parenting: With each stage of independence that your child gains, you gain back a chunk of time. In the big picture of life, the time shortage is a blip on the screen, but when you're in the thick of it, it can feel like an eternity. Before you know it, your kid will be at school, then in after-school activities, then at sleepovers and camps, and then off into the world. Holding this mindset can help you find patience and tolerance for the long days of the early years, while also finding ways to shore up your sense of self through those delicious windows of time when you can nourish and replenish.
The more you tend to your need for time through the lens of patience, the less resentment will build up toward your partner and the more joy you'll have along the road of parenting together.