My Obsession With Running Backfired On Me. Here's How I Got Healthy Again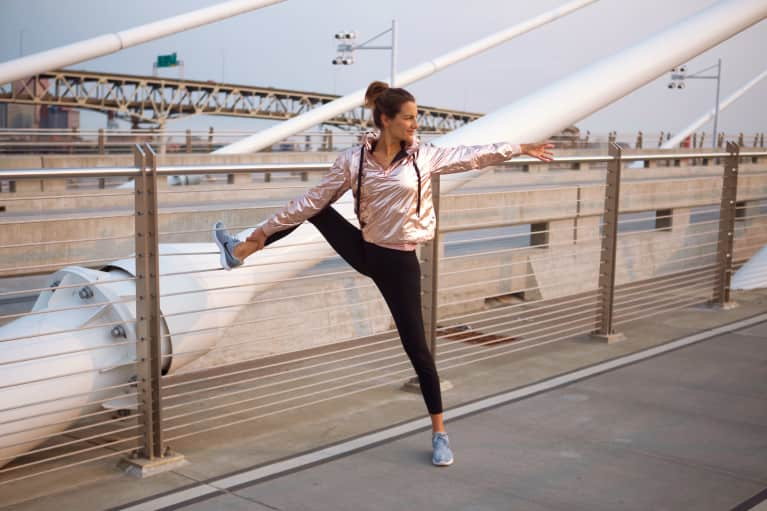 "Want to come to morning practice? We meet at 6 a.m. to run, then we lift weights," my friend Sarah, who was a year older than me, told me. "There are doughnuts." Sarah was on the cross-country team, a team that was ranked the best in the state of Oregon. Even though I played volleyball, I agreed. Sarah was awesome, and I loved doughnuts. Why not?
That's how my love affair with distance running started. In high school, running was my healthiest relationship. My coach took us to beautiful trails around Portland to run after school. He taught us how to prioritize sleep, and he made sure we were well-hydrated and eating enough to support our 50-mile-per-week training regimen.
Every time I stepped up to the starting line ready to race, I felt nervous but also incredibly confident, because I knew that no matter what happened during the race, I had trained as hard as I could. I took comfort in knowing I had done my best to prepare. The end result was important to me, but it didn't matter to me as much as I mattered to me.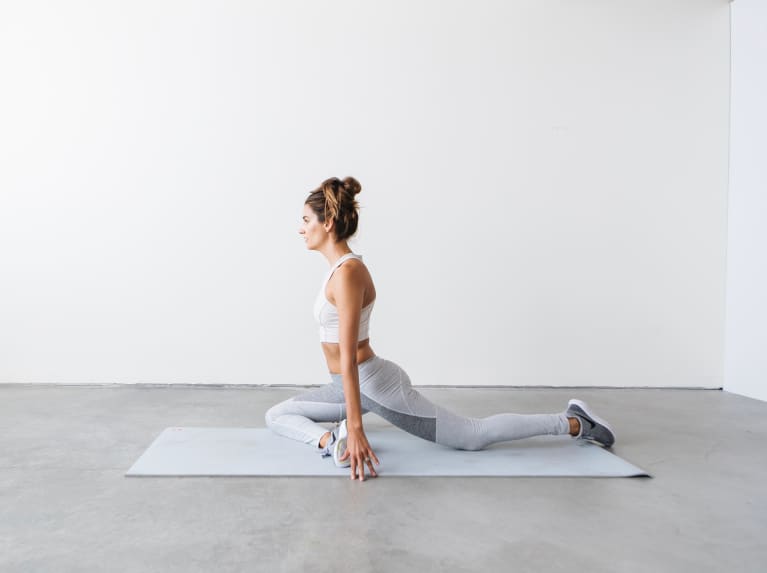 Focusing on achievement instead of happiness.
Then I went to college, and everything changed. I ran for a Division 1 program, which was amazing—but suddenly, the only thing that I cared about was what I could achieve. How far could I push myself? How fast could I run? What races could I qualify for? The answers to these questions became how I measured my self-worth and happiness. For the first time ever, I started to struggle with body image, and I experienced guilt around food. I wanted to lose 5 to 10 pounds because I thought it would make me faster, better, stronger. My entire identity was wrapped up in running. I justified losing myself and slipping into this destructive mindset by telling myself I was dedicated and I understood what it took to win.
The trap of perfection and negative self-talk.
After college, though I was no longer running competitively, I couldn't let go of my desire to be perfect. I found myself bringing some of my damaging habits to my work life. On the outside, it looked like everything was great and I was thriving. I had a job that I loved in the fitness industry. I had a group of incredibly supportive women that I worked with. I even found myself teaching group fitness. But on the inside, I was chipping away at myself from pushing so hard. It felt like I had to prove myself, to myself, every single day. I was exhausted.
The negative self-talk, the feelings of not being enough, the body image issues, the urge to achieve…it all got louder. As my anxiety grew and grew, I tried harder and harder to fix myself and make it go away. "Maybe I just need to get stronger and healthier. Then I'll be happier." I knew deep down that my thought patterns were unhealthy, but I had no idea how to make a change.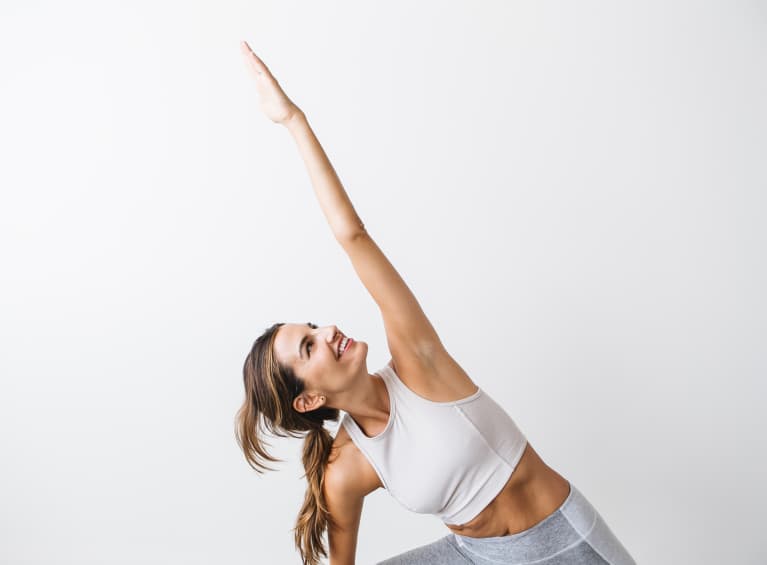 It turned out that green smoothies and more squats couldn't help me. It was only after I had a series of anxiety attacks that I considered giving meditation a try. I'd heard about the benefits of meditation, but I discounted all of them. I thought my mind was too busy to slow down, and the idea of sitting in stillness alone with myself terrified me. I was right that it was terrifying, but I was wrong that I couldn't do it. As it turned out, I was strong enough to feel my feelings even when they were uncomfortable, to give my body deep rest, to respond to stress in a skillful way instead of just reacting. And it was a total game-changer.
Years later, here I am, still in the fitness industry. But now it's about changing the conversation—shifting the dialogue from how it looks to how it feels. Understanding that it's not about getting anywhere or achieving anything; it's about how you're breathing, how you're talking to yourself during your workout, and if you're able to become aware of whatever's showing up for you in the moment. The next time you work out, can you get curious? Can you take it one step deeper and use your workout as an opportunity to settle into that deeper, wiser, stronger part of you? I dare you to try.
Love Kait's story? Learn how embracing a slow fitness lifestyle completely changed Jordan Younger's life.