6 Ways To Reduce Your Exposure To Toxins, Without Driving Yourself Crazy
Integrative Neurologist
By Ilene Ruhoy, M.D., Ph.D.
Integrative Neurologist
Dr. Ruhoy is a board-certified neurologist practicing integrative pediatric and adult neurology in Seattle. She is the owner and founder of the Center for Healing Neurology, and received her M.D. from the University of Pittsburgh School of Medicine.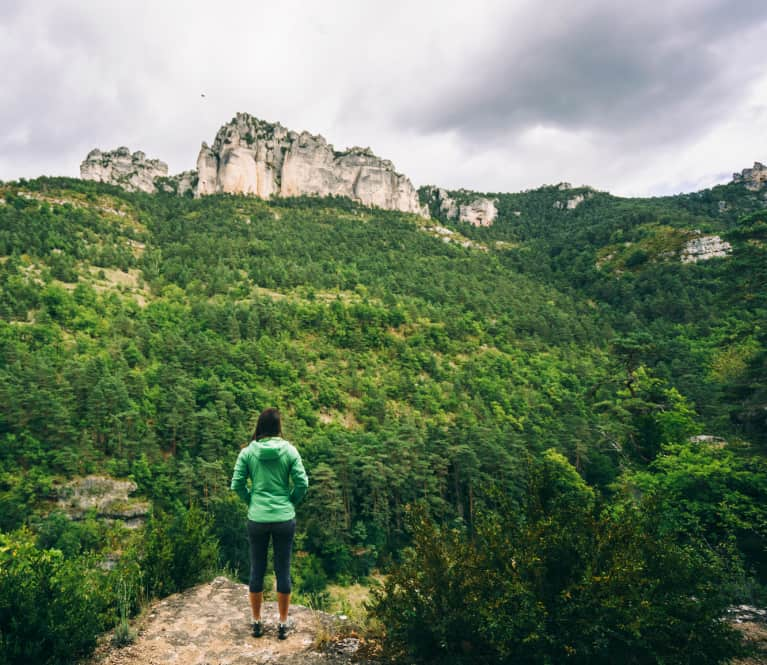 There are plenty of ways humans can be exposed to toxins like endocrine-disrupting chemicals (EDCs), carcinogenic and mutagenic pollutants, and harmful chemicals in personal care products and pharmaceuticals.
Regulation is in place to prevent, control, and mitigate the presence and the effects of these pollutants. But the chemical universe is large, and it's unclear how much governmental regulatory bodies can protect us from potentially damaging exposures, so it's important to recognize where we can take more control of our exposures and where we can't.
These days, there is a lot of talk about "nontoxic living," but it's virtually impossible to live in a world that is totally free of toxins. Chemicals and other toxins are ubiquitous in our air, soil, water, and homes. Trying to be completely pure in what we do, eat, buy, and see can will just stress us out. With that being said, here are some action steps we can take that are within our control:
1. Purchase only organic, non-GMO foods.
That way, you'll know your food is free of chemicals and preservatives that are dangerous to your biological systems.
2. Adopt a plant-based diet.
Ultimately, our bodies consume a lot of energy to metabolize meat-heavy diets. This is energy that could be diverted to clearing the system of toxic metabolites. In addition, it is important to remember waters are shared across the globe, so limit consumption of fish regardless of its origin. The fat of fish bio-accumulates a lot of materials in our waters.
3. Filter and alkalinize your water.
My doctoral dissertation was on the pharmaceutical residues found in water—and there are a lot! But there are also many chemicals from industrial run-off and disposal that are very disruptive to the human body. Water treatment plants are great at removing microbial species as well as some toxic elements, but they aren't perfect.
4. Use only organic cleaning products and invest in an air filter.
The products our parents used to clean the house, the dishes, and the laundry contain compounds that can be toxic to our skin, our lungs, our liver, our brains, and our environment. Fortunately, today there are many cleaning products that don't come packed with chemicals.
I'd also suggest buying a high-quality air filter for your home and office to reduce your exposure to small particulate matter that can irritate the lungs and skin.
5. Get outdoors and exercise.
Despite the concerns of particulate matter in outdoor air, studies have proved that exposure to nature helps the body detox.
6. If you can, use an infrared sauna at least once per week.
Infrared heat, as opposed to dry heat, creates increased temperatures from within—similar to the way a fever does—which improves detoxification processes. Dry brushing following a session can be helpful as well.
These are important ways we can choose to decrease our exposure to chemicals, but we should also accept that cars and planes emit toxic gaseous compounds and we cannot live as hermits. Yes, oceans have residues and swimming pools have chlorine, but having fun is good for the body, mind, and soul.
Trying to clear some toxins from your air at home? Plants can help with that.