The Results Are In & THIS Is The Perfect Vacation Length
mbg Sustainability Editor
By Emma Loewe
mbg Sustainability Editor
Emma Loewe is the Sustainability Editor at mindbodygreen and the author of "The Spirit Almanac: A Modern Guide To Ancient Self Care."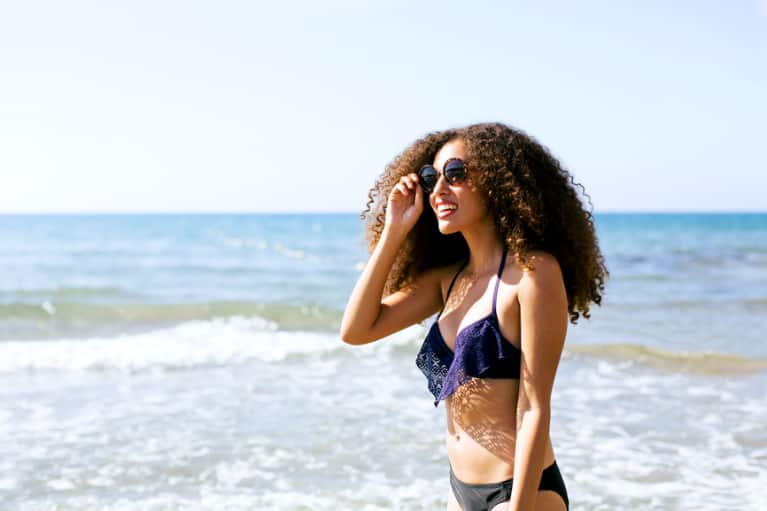 Deciding how long your next vacation should be can turn into an existential crisis pretty quickly. Book too short of a trip and it can feel like you never left at all, but stay away for too long and coming back to reality turns into a Herculean task. So what is the ideal amount of time to set that out-of-office message?
According to a new study published in The Journal of Happiness, the ideal break is eight days. Taking eight days off from work and routine can do wonders for health and well-being by reducing stress levels, improving mood, and restoring energy. After that, though, vacations cease to become more restorative, and the readjustment period back to everyday life becomes more difficult.
This magic number was determined by polling 60 participants on every day of their vacation using questions like "How was your mood today?", "How tense did you feel today?", and "How energetic did you feel today?" on a scale of 1 to 10. They also checked back in with the same questions after people had returned. In a saddening but not all-together surprising finding, their physical and mental well-being almost always decreased to pre-vacation levels within one week of returning to reality, no matter how long they were away for.
Looking to book your next (eight-day) vacation but don't know where to go? Check out the destinations wellness leaders are flocking to, from Iceland to Italy and everywhere in between.