Money Diaries: Living On $59k As A Yoga Teacher In NYC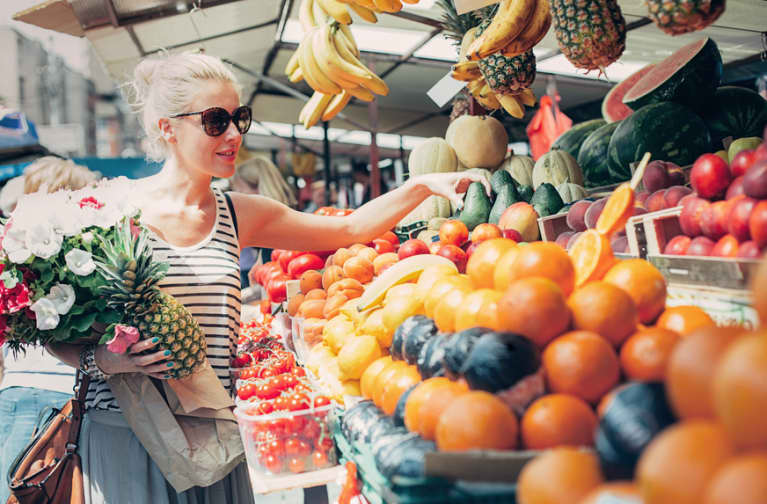 Money Diaries is a new series focused on how the wellness community makes and spends money. We believe money is one of the last taboos in the wellness world: Why is it that we can talk about our sex lives and not our salaries? With an underlying drive to empower, we're aiming to give you a peek into the diverse day-to-day lives, decisions, priorities, and lifestyles of the wellness world.
Keep it simple: That's the mantra of this yoga teacher, who makes about $60,000 annually teaching yoga and participating in yoga-related events. This city dweller loves dining out, invests in body work, and splurges on a pair of jeans in the weeklong diary below.
Annual salary: approximately $58,800
Income per month: $4,900 before taxes
Location: New York, NY
"Financial success is not everything. It's about the quest of what makes you feel great, things that are beyond anything money can buy. A lot of the practice encourages that you don't need too much. I don't want to be hustling my whole life teaching yoga…and I'm human: we live in material world. That said, I don't love money, and I'm quick to spend it. Some weeks, like this one, I spend more, and then some I pull back. It's about staying balanced with what's coming in. "
Group classes: 20 percent
Teacher trainings: 17 percent
Mentorships: 12 percent
Privates: 28 percent
Rent: $1,795
Insurance for teaching yoga: $13/month
Bills: $150 to $270 (this includes heat, electricity, and water)
Spotify: $9.99
Phone: $140
Internet, cable, etc.: $40
Total: $2,147.99 to $2,267.99 per month in bills
Therapy: $150/week
Bodywork: $250/every other week
Monthly supplements and herbs: $100
Total: $1,200 per month on self-care
Monthly savings contributions: [401(k), vacation fund, etc.]
Roth IRA: $100 to $150
Personal savings: $150
Any projects, events, extra/odd jobs that come up (additional to income)
Total: $300+ per month in savings
None, I'm fortunate enough to have paid off my credit card debt and student loans a few years ago.
Here's what I bought in a week.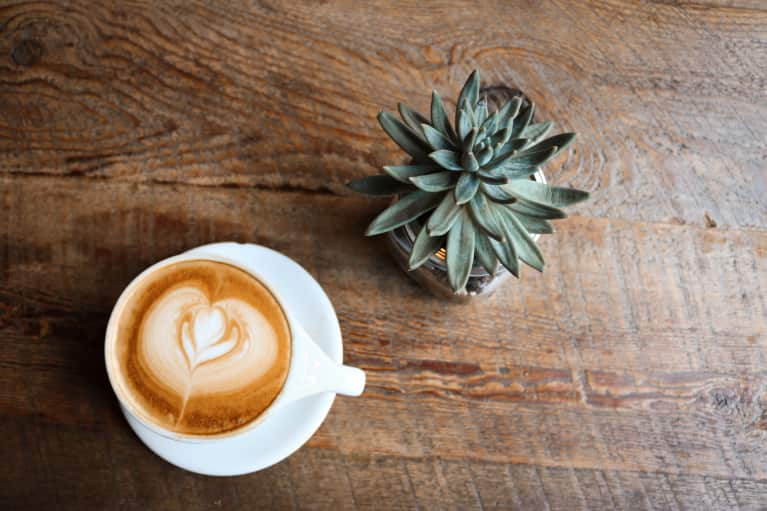 $4 cappuccino from the local cafe before I taught a very large class—I need a rush of energy as I take on a packed room.
$12 vegi-talian sandwich and ginger ale from the corner grocer. I'm between privates and on the go, so need some fuel to keep me going
$40 drinks at a local bar for a friend's birthday!
$50 dinner trying a new neighborhood restaurant post birthday drinks with some fellow teachers
$50 late lunch at the Dutch
Breakfast and dinner at home :)
Today is my pseudo day off (only teach one class at night), so I treated myself to a nice meal with my girlfriend and took a stroll through SoHo.
Total: $50
$4 cappuccino from THINK before an early morning private
$6 bought a yogurt parfait to go to eat during a studio meeting
$50 groceries from Whole Foods for the week!
Lunch at home: I made a spinach salad with avocado.
Dinner at home was quinoa, soft-boiled egg, sautéed kale, and chickpeas :)
$6 coffee and egg wrap from a coffee shop between privates in the a.m.
$10 Sweetgreen salad :)
Dinner at home was pasta with olive oil, anchovy, capers, and a little parm.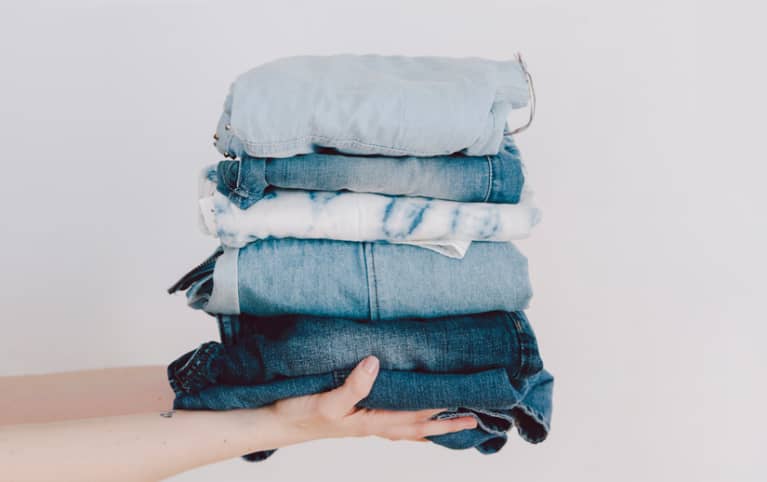 Free (sponsored!) lunch at a cute downtown restaurant
$250 Rolfing session…expensive but totally worth it for my self-care
I did a photoshoot this month, which will net me about $1,000 extra give or take. Love it when that happens. $120 new jeans after my Rolfing treat
$100 double date at Buvette
$150 weekly therapy...also totally worth it for my own sanity!
$30 night out with my best friend…free event, but spent $$ on cabs that night to get us around the town!
$6 Moon Juice Maca Activated walnuts
$20 lunch out with friends after free SoulCycle class
Maybe a fun sample sale splurge in my future…friend just came in with some CUTE things!
Total: $29
Weekly Total: $821