Ready For #SeptemberWhole30? Here Are 7 Common Questions About Whole30, Answered
Whole30 Co-Founder and CEO
By Melissa Hartwig Urban
Whole30 Co-Founder and CEO
Melissa Hartwig Urban is a certified sports nutritionist who specializes in helping people change their relationship with food and create life-long, healthy habits. She is the co-creator of the Whole30 program, the New York Times bestselling author of It Starts With Food and The Whole30.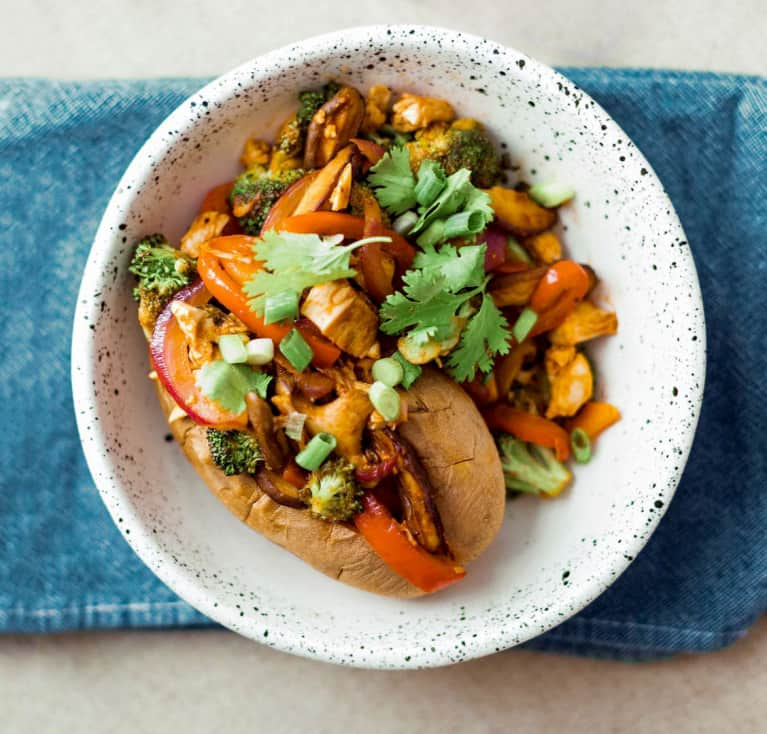 Our editors have independently chosen the products listed on this page. If you purchase something mentioned in this article, we may
earn a small commission
.
Is it just us, or does it seem like everybody and their mom is gearing up for a big Whole30 reset? With summer winding down and those indulgent vacations behind us, there's no better time to start refocusing on your long-term health goals—and for many, we know that means embarking on a body-replenishing food journey. #SeptemberWhole30 starts this Labor Day, and in case you're still on the fence about jumping on the bandwagon, we reached out to Whole30 co-founder and CEO Melissa Hartwig to ask her all your lingering questions about this immensely popular and powerful program. Ready, set, reset.
1. If I slip up, do I really need to restart? Are there any "excusable" slip-ups that don't require me to start from the absolute beginning?
The Whole30 program rules say 30 straight days, 100 percent compliance...no cheats, slips, or excuses. First, because Whole30 is based on the framework of an elimination diet, you have to completely eliminate the potentially problematic foods in question to accurately evaluate their impact. (Yes, even small amounts of off-plan foods can mess up your reset, if you're really sensitive to them.) Plus, giving yourself an out before you even begin ("I'll try not to cheat, but if I have to drink, tequila is gluten-free...") leaves the door wide open to justification and rationalization for comfort eating, stress eating, and giving in to peer pressure. Keep that door closed! Finally, you committed to 30 straight days of the program exactly as written—and you deserve to honor that commitment to yourself. That having been said, you're all adults, and no one is coming to your house to make sure you're following the rules. For more, see this article.
2. How much will my grocery bill be per week while I'm doing Whole30? How can I make sure the cost stays down?
Your grocery bill depends on where you shop, what you enjoy eating, and how many people you cook for, but many Whole30-ers report saving money on groceries by skipping meals out, avoiding impulse snack purchases, and not drinking alcohol. Meal planning (on your own or with Real Plans) will make a huge impact on your wallet; you're less likely to overbuy, you'll waste less food, and you'll stick to the list when shopping. Shopping from discount online markets like Thrive Market, buying produce at your local farmers market, and subscribing to a meat CSA like ButcherBox are all excellent Whole30 cost-saving strategies. We even have Whole30 Certified Coaches like Sarah Rentfro (aka the Purse Whisperer) devoted to helping you stock up for your Whole30 on a budget.
3. Why is coffee allowed on Whole30?
First, you're welcome. Second, while some people may have an unhealthy emotional relationship with coffee, the foods we eliminate have a much bigger impact on your overall health (hormones, digestion, and inflammation) than your cup of morning java—and figuring out how those affect you is our primary goal. Plus, giving up coffee AND doing a Whole30 is like doing two self-experiments at once, and it'll be really hard to tease apart the side effects (both good and bad). So start with a Whole30, and if you want to evaluate your relationship with coffee by taking a "caffeine holiday," do so when your Whole30 is over. The benefit is that, post-Whole30, your energy will be up, and you'll be sleeping better, making it easier to go without all that caffeine in the morning. Bonus: Many find they naturally drink less coffee on the Whole30 because you can't make it sweet with all that sugar. Win-win!
4. Whole30 as a vegan: Can it be done?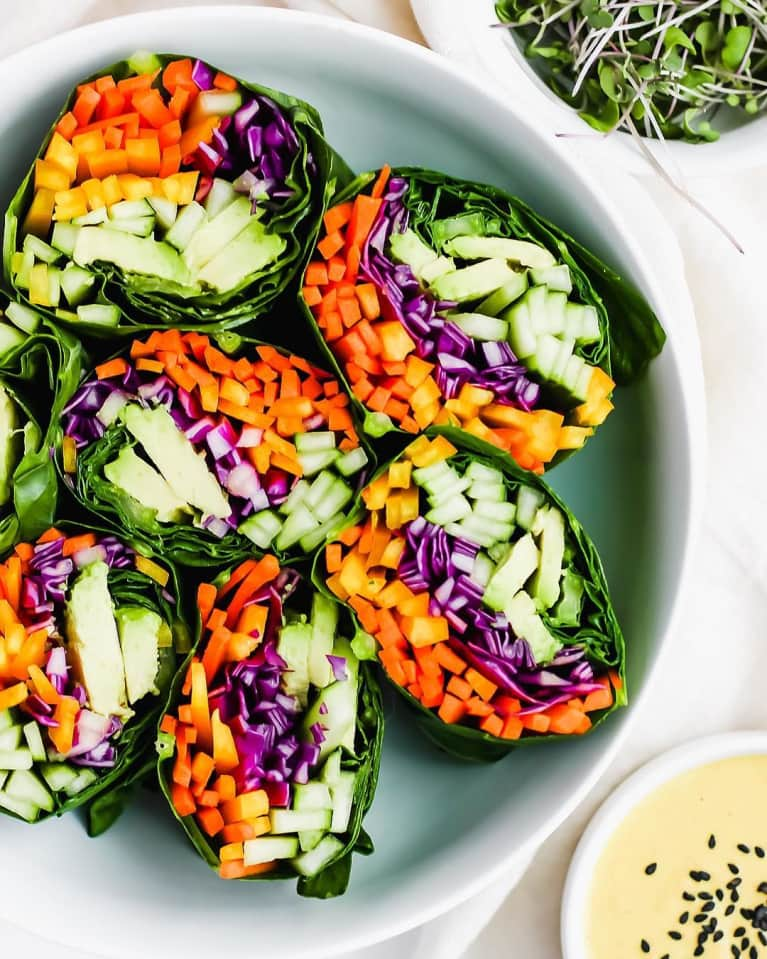 You can't do the Whole30 as written as a vegan because we eliminate almost all of your plant-based protein sources. But I'd never leave our vegan friends out of the journey! I've got a full Vegan Reset outlined in Food Freedom Forever based on the Whole30 framework but working within your "no animal products" framework. You'll still reset your health, habits, and relationship with food, and dial in on which vegan protein sources work best for your body. Plus, my good friend Dr. Will Cole just came out with a new book, Ketotarian, which has a ton of vegan-friendly, Whole30-compliant recipes—so there's never been a better time to reset!
5. What's your favorite Whole30 make-ahead breakfast?
I could go traditional here and say "a veggie frittata," because that was my go-to for many years. It's easy to make, you can use whatever veggies and protein you have on hand, and it's just as delicious hot or cold. These days, however, I'm super into dinner for breakfast! I find I do really well with an extra-meaty breakfast, so I'll brown a pound of grass-fed ground beef, toss in a bunch of diced veggies, and serve it over leftover cauliflower rice or roasted butternut squash in the morning, topped with a generous dash of hot sauce. That's the beauty of Whole30; there is no such thing as "breakfast food," and you're just as likely to find me eating a burger or salmon in the a.m. as eggs and bacon.
6. How do you transition off Whole30 once it's over? Are there steps you recommend, and what's the ideal transition time?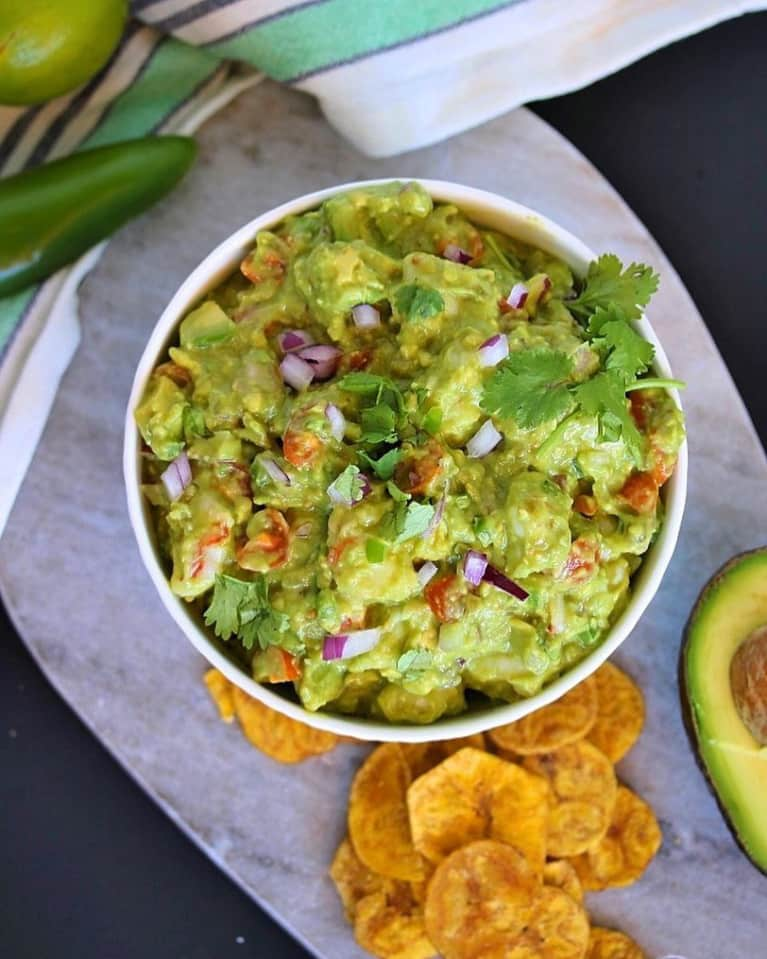 If there's one piece of advice I could give you, it's this: DON'T BLOW OFF REINTRODUCTION. The Whole30 has two components: elimination (the 30 days) and reintroduction, where you carefully and systematically reintroduce the foods you've been missing one at a time, to compare your experience. If you skip reintroduction and start Day 31 with pizza, ice cream, and beer all at the same time, you'll be missing half the information you could have gained from the program (how each of those food groups specifically affects you)—and it seems wasteful to give up stuff you really like for 30 whole days and not learn which foods were contributing to your allergies/asthma/breakouts/bloating. Follow our detailed reintroduction schedule (found in Food Freedom Forever) for at least 10 days before you transition into the three-part Food Freedom plan I have outlined in the same book.
7. What changes should I notice in my body and life after the Whole30?
Post-Whole30, graduates report stunning improvements in energy, sleep, mood, attention span and focus, cravings, digestion, joint swelling and pain, and any number of conditions, like migraines, allergies, anxiety, and skin conditions. (Oh yeah, and even though we're not a weight loss program, and you never restricted or counted calories, you'll probably find your pants are fitting better, too.) More than that, however, you'll feel an incredible sense of self-confidence and achievement. I know the Whole30 is hard, and I bet going into it, you had your doubts as to whether you could actually finish the program. But now that you have, how top-of-the-world do you feel?!? This boost in confidence, self-efficacy, and self-worth will carry over into every area of your life! Not bad for a 30-day investment.