The Mediterranean-Pork Diet Doesn't Alter The Cognitive Benefits
mbg Editorial Assistant
By Abby Moore
mbg Editorial Assistant
Abby Moore is an Editorial Assistant at mindbodygreen. She earned a B.A. in Journalism from The University of Texas at Austin and has previously written for Tribeza magazine.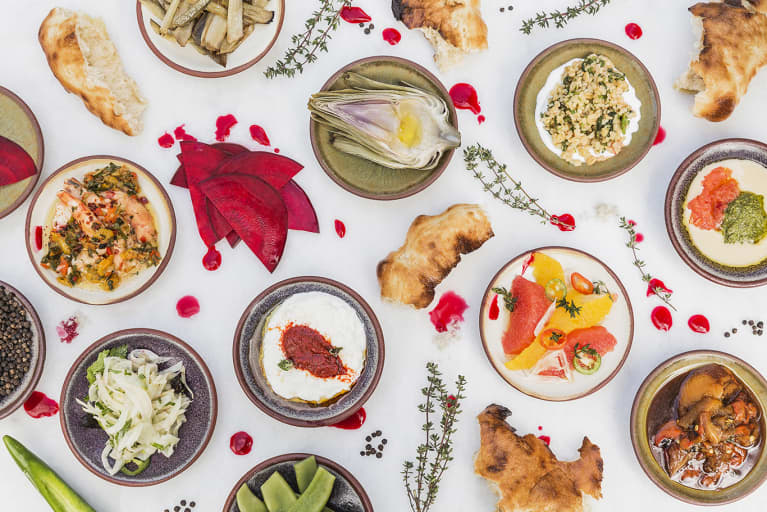 January 1, 2020 — 13:04 PM
What did the researchers find?
Lead researcher Alexandra Wade, Ph.D., and a team from the University of South Australia adapted the Mediterranean diet to include two to three weekly servings of fresh, lean pork and studied the effects. Participants were between 45 and 80 years old, and a portion of the group ate the Med-pork diet, while another portion was prescribed a low-fat diet (often used to reduce the risk of heart disease). They were then tested on brain-processing speed and emotional functioning.
People on the Med-pork diet showed greater performance in cognitive functioning than those on the low-fat diet. Proving the advantages of the Mediterranean diet remain the same even with two to three servings of pork.
Most Americans follow a standard Western diet high in red meat, processed foods, and sugar. Scientists hope that by moderately incorporating one type of red meat into this meal plan, it will become more appealing to a larger group.
Implementing the Mediterranean-pork diet into the broader population would also reduce beef production, which contributes to greenhouse gas emissions, according to the U.S. Department of Agriculture. "Pork production emits only a fraction of the greenhouse gases compared to beef," Wade said in a news release, "and the Med-Pork diet is really ticking all boxes—taste, health, and environment."
These environmental and cognitive effects combined can create a healthier future for the aging population, who are expected to outnumber children in the coming years. Dementia and cardiovascular health are concerns for seniors, but these new lifestyle changes can support both the brain and the heart.
"We're hoping that more people will find this dietary pattern to be more in line with their accustomed eating patterns and therefore more adoptable," Wade said.
Want to try it out? Here's our beginner's guide to the Mediterranean diet and our ultimate Mediterranean diet shopping list (which you will need to add fresh, lean pork to, if that's of interest).