The Mineral That Helps Me Recover From My Workout — STAT
mbg Associate Movement & Wellness Editor
By Ray Bass, NASM-CPT
mbg Associate Movement & Wellness Editor
Ray Bass is the associate movement and wellness editor at mindbodygreen and a NASM-Certified Personal Trainer. She holds a degree in creative writing from the University of Pennsylvania, with honors in nonfiction.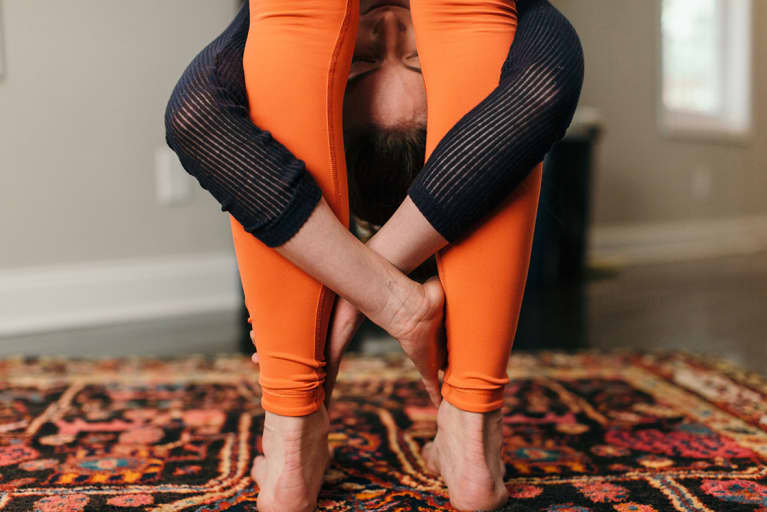 As a fitness editor, it may not surprise you to hear that I love to work out. But what I don't love (it's a kind of "I like you, don't love you" situation) is spending time recovering. It always feels like an inconvenience—foam rolling, icing, taking days off, all that jazz. That said, there's nothing more frustrating than finishing a workout, getting psyched for the next one, and then being too sore to do it because I didn't give my body what it needed, whether that's rest, stretching, or even post-workout protein.
That's why when I find a recovery tool that actually works, I'm more than happy to go from zero to devotee—and my latest recovery discovery is topical magnesium cream.
Magnesium is an essential mineral in the body, and yet it's often one of the most deficient. Magnesium deficiency affects 20 to 30 percent of the population—a startling number given that it's found in all of our tissues (including our bones, muscles, and brain) and is needed for over 300 enzyme reactions. "Magnesium is involved in hundreds of metabolic processes in the body including muscle repair and growth, cardiovascular function, and brain health," says Dr. Jaime Schrer. "It also aids the production of ATP, the energy fuel for the body, which is why it becomes such an important mineral for athletes and exercise."
In other words, magnesium is powerful AF. Dr. Mark Hyman has even seen magnesium be used in hospitals to treat life-threatening and emergency situations like seizures and heart failure. "Magnesium is mostly ignored because it is not a drug, even though it is MORE powerful than drugs in many cases."
So what does this have to do with exercise and recovery? Well, according to mbg Collective member Dr. Frank Lipman, frequent symptoms of magnesium deficiency include muscle soreness, spasms, and even muscle cramps. And the best way to reverse a magnesium deficiency, wouldn't you know it, is giving your body magnesium.
Using magnesium for recovery.
In my experience, taking a magnesium supplement improves my sleep and helps my muscles from getting sore—and topical magnesium cream is an extra boost for my post-workout recovery regimen. As someone with super-tight calves, hamstrings, and quadriceps, my magnesium routine been a game-changer. My frequent charley horses are all but gone, and it helps eliminate restless leg syndrome (no matter how hard I work out!). Want to try it out? Asutra makes a magnesium body butter, $20.95, and if you love taking baths, add in some Epsom salts.
Word of caution: Just like with any vitamin or mineral, make sure to keep track of how much you take—too much magnesium can give some people gastrointestinal or cardiovascular issues, so just make sure to ask your doctor!
Want more info on magnesium? Here are seven signs that you're not getting enough magnesium and some magnesium-filled foods you can eat to get your fix.