How Long Should You Let Your Skin Care Set Before Applying Makeup?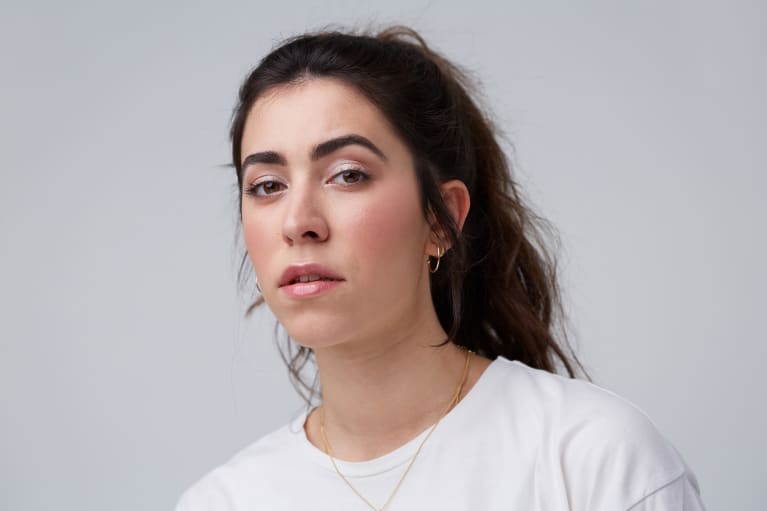 Our editors have independently chosen the products listed on this page. If you purchase something mentioned in this article, we may
earn a small commission
.
Picture this: It's 8 a.m., you just applied your makeup, and it looks pristine. No concealer settling into any creases, no excess oil shining through, and, of course, your highlighter is hitting every high point on your face. The next thing you know, it's 3 p.m., your look has already faded, and you're scurrying to the bathroom for a quick touch-up.
We've all been there. It's frustrating to spend ample time on a makeup look just to have it wane a few hours later. If this is something you struggle with often, you might be missing an essential step in your routine: allowing your skin care products to fully set. Here's exactly how long to wait until moving on to makeup.
How long should you let your skin care set?
The key to a glowing makeup look is a clean, hydrated canvas. This means you'll want to pamper your skin before applying makeup: Whether you reach for a facial massage tool or a skin-plumping serum (like those with hyaluronic acid), this step will help your makeup apply evenly and last longer—with one caveat. You must let your skin care set before layering on makeup.
"I recommend waiting a full five minutes or longer to ensure that all the products have been completely absorbed," esthetician, skin care expert, and PCA SKIN's peel ambassador Candice Miele tells mbg. The longer you can wait, though, the better. Especially if you have multiple layers of product on (think serum, moisturizer, sunscreen, etc.), it may take a bit more time for those products to fully absorb.
How do you know you applied makeup before your skin care set? "If you apply makeup before your skin care has set, your makeup can ball up and roll off the skin," Miele says, also known as pilling. See, most makeup is oil-based—and if you remember the rules of basic chemistry, oil and water do not mix. So if you use water-based skin care products (i.e., humectant serums or moisturizers) and apply an oil-based product right on top, it will create those tiny, pesky beads when you attempt to blend. "Also, the makeup can slide around, not set properly, and won't be as long-lasting," says Miele.
This rule of thumb is not only essential for base makeup (foundation, concealer, etc.) but also for your lip look. As the final step in your skin care routine, be sure to layer on a lip balm. This way, you can prep your pout for any color combo you throw on, sans cracking or peeling.
If you apply lip balm right before your lip color, whether that be lipstick, tint, or gloss, your color simply won't stick. What's more, you might miss out on the hydrating power of your lip balm. "If you throw on your makeup too soon, you may disrupt the absorption of nutrients and hydration," celebrity makeup artist and founder of Blighlighter Jamie Greenberg explains.
All in all: Complete your skin care regimen (lip balm included) at least five minutes before you apply your makeup. You will get the most out of your skin care products, your makeup will look even better, and the look will last four hours—whether you're gearing up for a night out or a sweaty summer day.
Pro Tip:
If you still find your makeup sliding around no matter how long you let your skin care set, look for a hydrating primer to go on before your makeup (and be sure to let that sit as well).
Putting time and effort into a makeup look just to have it slip off is the worst—luckily, you can easily avoid the mishap. If you find yourself applying foundation right after finishing your skin care routine, try scheduling in a few minutes to let your products fully set. Make sure to apply a hydrating lip balm as well to ensure your lip color glides on smoothly and your pout stays soft and supple. Not sure what order to apply your products pre-makeup? Check out our full guide to skin care layering for some pro tips.