These 3 Types Of People Are More Likely To Admit Being Sick
mbg Editorial Assistant
By Abby Moore
mbg Editorial Assistant
Abby Moore is an Editorial Assistant at mindbodygreen. She earned a B.A. in Journalism from The University of Texas at Austin and has previously written for Tribeza magazine.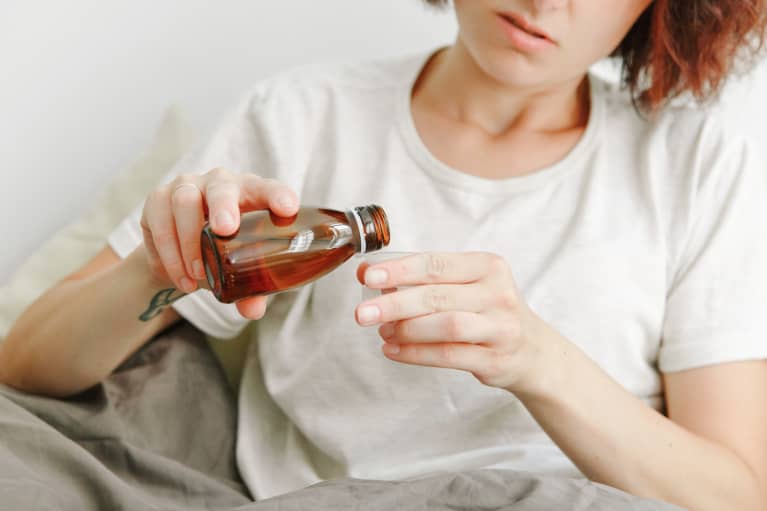 No one likes being sick, but some avoid it more than others (even when it's unhealthy). New research reveals the factors that lead some people to admit they're sick, while others keep it to themselves.
A study published in the journal Frontiers in Behavioral Neuroscience found a link between culture and a person's perception of "socially appropriate sickness."
Social scientists from the University of Texas at San Antonio analyzed 1,259 people who had been sick with the flu or a cold within the past year. Participants were asked to rank how sick they felt, from "not sick" to "severely sick."
Eric Shattuck, Ph.D., and a team of researchers determined gender, income, and other cultural factors that might influence a person's sickness. Those who fell into one of three categories were more likely to admit to being sick:
1.
People who earned less than the U.S. median household income.
People with lower income levels might remember being sick more than others, Shattuck said, because perhaps they "didn't necessarily have the means to seek medical attention and, therefore, symptoms became severe."
2.
People who like to brag about having a high pain tolerance.
Though it seems counterintuitive for a stoic person to admit they're sick, Shattuck said, "According to our survey, it has the opposite effect." One potential reason is they may "maintain a disease for longer than is necessary," and consider it a bragging right. This remained true for stoics, regardless of gender.
3.
People who had symptoms of depression.
According to the study, "positive emotions have been associated with decreased illness rates...with either rhinovirus or influenza, as well as fewer physical symptoms of illness, such as congestion and sore throat," meaning, people who experience more negative emotions could be more susceptible to infections.
Those factors remained true across all genders, but when looking at males, family ties also seemed to play a role. Men with close family relations were more likely to admit they were sick and also reported stronger sickness sensations throughout the year.
"It could be that family support allows men to feel more cared for and therefore rely on that social safety net," Shattuck said.
These associations can make people more aware of certain groups that might be prone to "fake it till they make it," which can prolong their illness or spread the disease to others.
"For example, other researchers have shown that the majority of individuals who work in many fields are often likely to show up to work while being sick," Shattuck said. "If you think about it, this is about work culture and it has consequences."
Along with work culture, we now know family culture and mental health have a role in people's comfort levels when reporting sickness.
Researchers plan on repeating the study with individuals who are actively sick and hope the findings will encourage people to seek treatment for all illnesses, including those they consider stigmatized.
When people hide infections like HIV or the coronavirus because of economic or cultural pressure, it can lead to more health issues down the line. In the meantime, wash your hands to help kill dangerous germs. If you're feeling ill already, call your doctor to discuss the best next steps.