How This Athlete Bounced Back From A Concussion That Nearly Ended Her Career
mbg Contributor
By Leigh Weingus
mbg Contributor
Leigh Weingus is a New York City based freelance journalist writing about health, wellness, feminism, entertainment, personal finance, and more. She received her bachelor's in English and Communication from the University of California, Davis.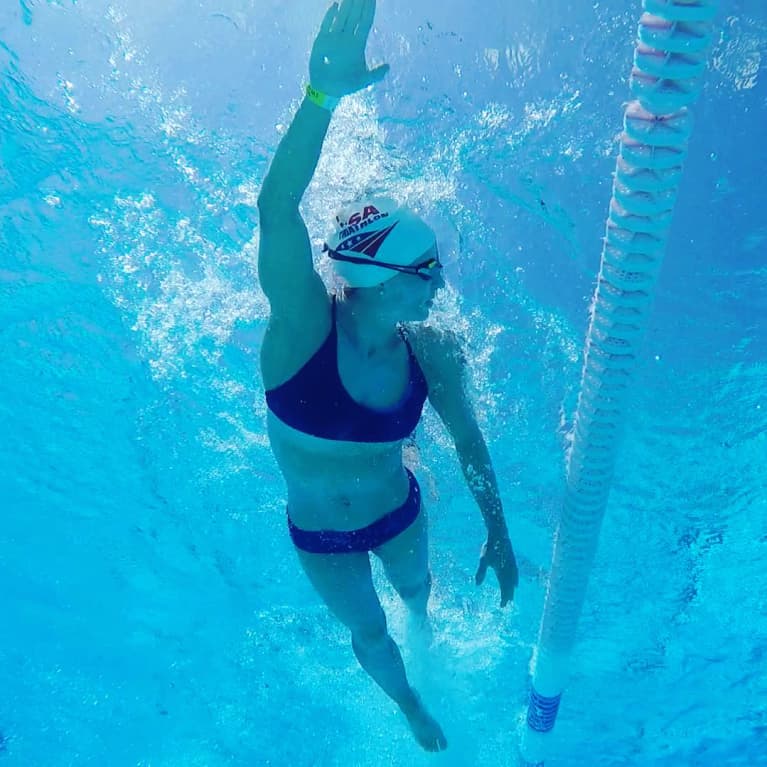 Kristen Hetzel is the No. 7-ranked duathlete in the world and a proud member of Team USA, and she can't remember a time when she didn't turn to running for a release at the end of a long day or in times of emotional difficulty. "When I started running, I would immediately focus inward. Running became a meditative, grounding experience," she explained. "Throughout my life, different challenges would come up, like when my parents got divorced in college. Running was my escape."
Kristen ran college cross-country and track, and once she graduated she decided to throw cycling into the mix and started competing as a duathlete. She saw a huge amount of success quickly, and a doctorate in physical therapy helped her stay hyper-aware and avoid many of the injuries most athletes deal with over the course of their career.
But no amount of training in physical therapy or injury prevention could have prepared Kristen for the injury that almost ended her career: a serious concussion that took her nine months to recover from.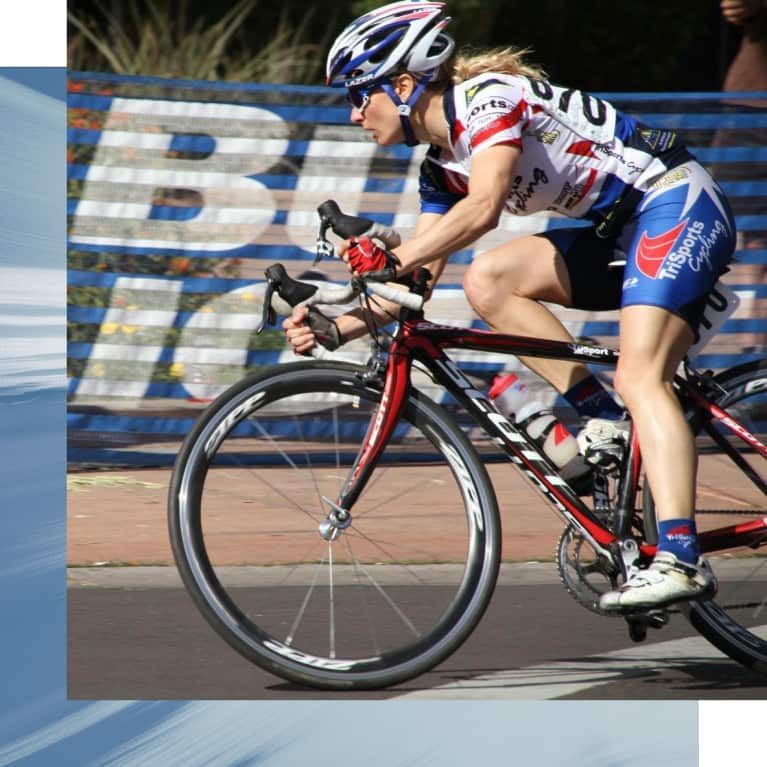 Kristen had dealt with a few bike crashes while competing, but most of them had been relatively minor—until she had a crash that wasn't minor at all. "I had my helmet on. If I hadn't, it would probably be a different story, but I walked away with a bad concussion that took me nine months to recover from," she said. "It's one of those things in life where you have challenges and obstacles, and you have to step back and ask yourself, 'will this make me or break me?'"
While Kristen knew she was healing physically and could see small improvements every day, she could no longer train at the level she was used to. On top of that frustration, she was dealing with levels of anxiety she had never experienced before. "I had a lot of fear about getting back on the bike. But because I was hyper-aware of how afraid I was, I knew I had to face the fear head on. I couldn't let this be the reason I gave up on my dreams," she said. "So I started working with a life coach who helped me work through that fear and any issues that might hinder me from getting back to where I wanted to be. It was the best decision I ever made."
Learning to alleviate anxiety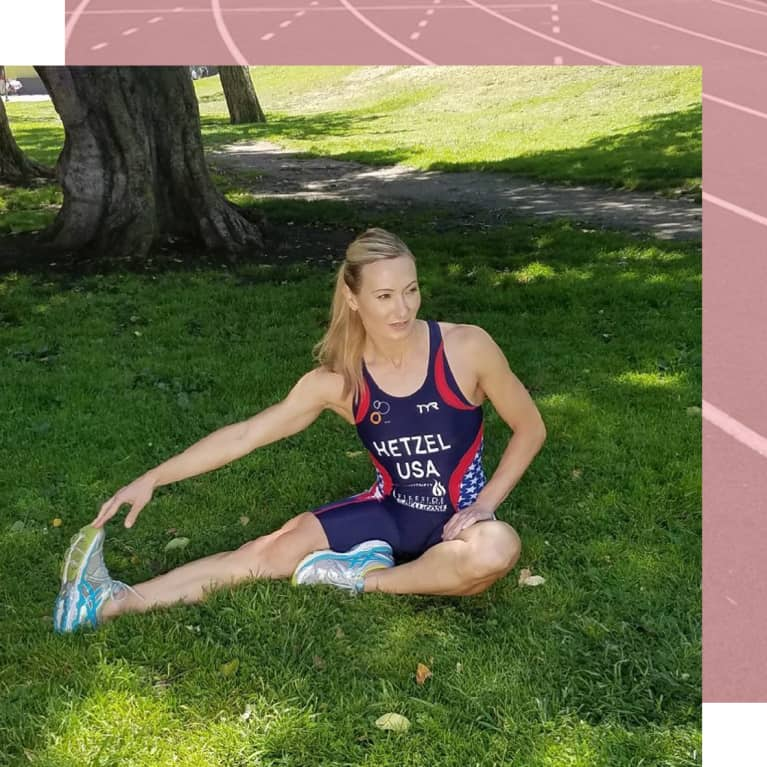 Even with a top-notch life coach, Kristen's anxiety didn't disappear overnight—getting back to where she had been was a long, drawn-out process. But once she was armed with a variety of different tools, the healing process truly began. "In one moment one tool would be more effective, and then I would breathe and ground and meditate," she said. "Going to yoga and really using that time to not only physically loosen up but also mentally let go was an amazing tactic."
Years later, Kristen is still calling upon some of these tools whether she's dealing with an unexpected wave of anxiety or she needs to push through a tough leg of a competition. "I came out on the other side of all of this so much better in every way," she said. "I'm so much happier now, I'm more confident in my racing, and I just feel a greater sense of peace."
"I am safe, and I am OK."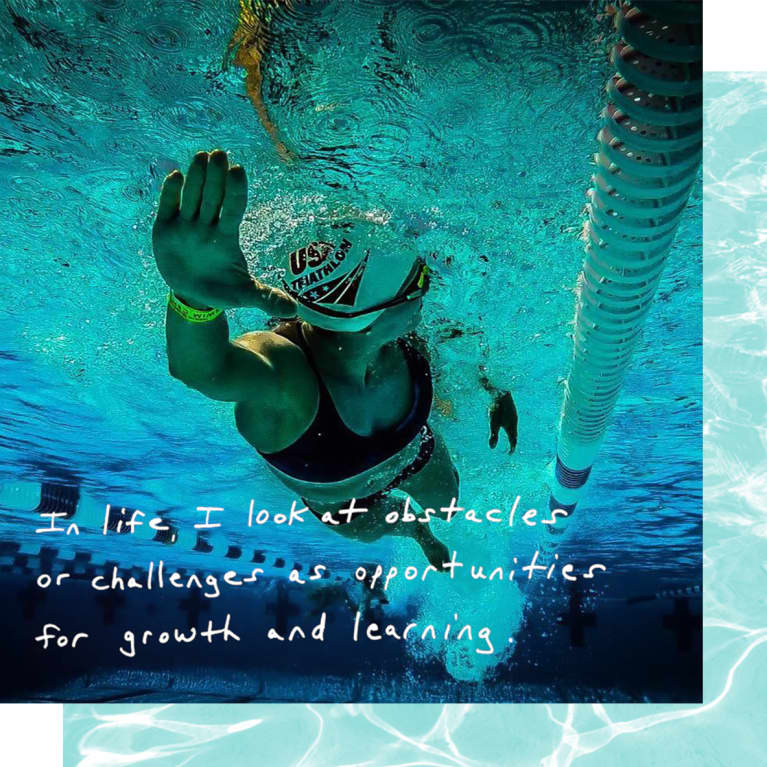 One of the main things that got Kristen through her most difficult hours was this mantra: "I am safe, and I am OK."
"When you go through something like this and you're so used to being healthy and 'normal,' it really rattles you," she said. "it's scary to realize that things that were once so easy are suddenly difficult—things like listening to the radio and typing on a computer felt impossible. It was terrifying, and I didn't know what was on the other side of it."
But once she gave in to the idea that she needed to give her body the proper amount of time to heal, Kristen started to see progress—even if it wasn't on her time frame. And eventually, she felt [she was] back to her old, courageous self. "Human beings are amazing," she said with a laugh. "And so many of them are afraid to unlock their full potential. My one hope from my experience is that I can inspire others to keep going, no matter how difficult the road ahead may seem."
Inspired by Kristen's story? Read about the woman who completed her 60th Ironman while pregnant.