This Fashion Designer Proves That Green Living Can Be Super Chic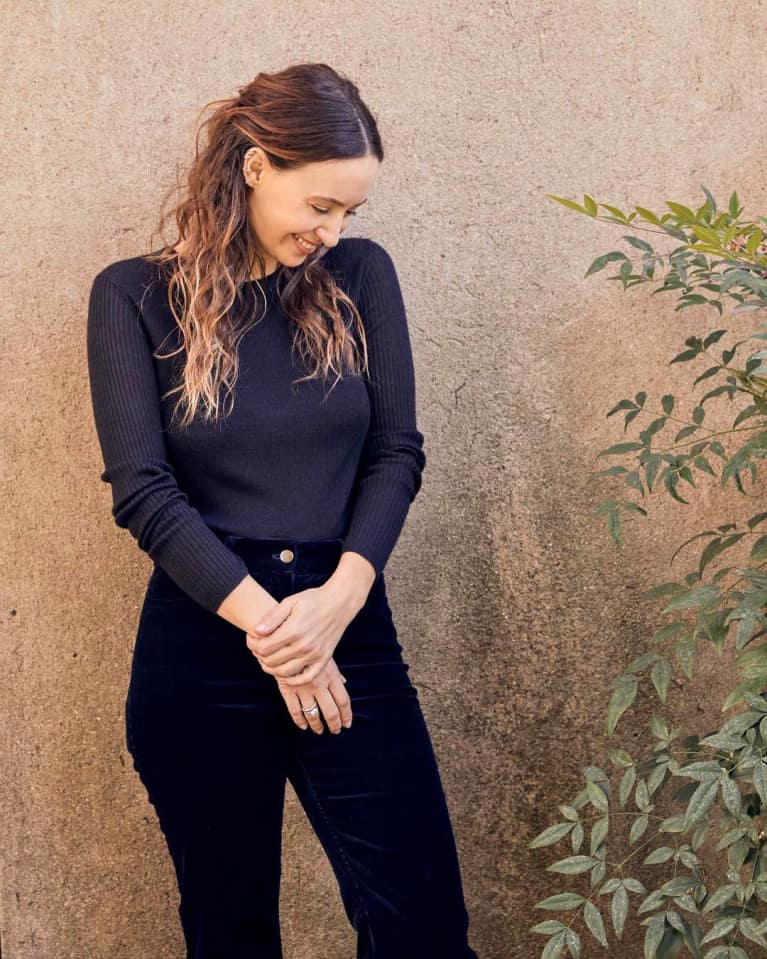 Jenni Kayne's collection of clothes, accessories, and home goods scream ease and polish. The California brand also pays homage to natural materials and draws inspiration from surrounding landscapes. So it's no surprise that the designer's personal life mirrors this same breezy aesthetic. Here, she shares some of the sustainable tweaks she's made at home to live a bit greener.
I run my fashion and home goods business full-time and have a husband and two kids, so I can't say I've perfected sustainable living 100 percent, but I certainly try!
I've always been curious about where my wardrobe and beauty essentials are coming from, and over the years I've carried this mentality into my home. Being efficient and conscious in my consumption habits truly makes me feel good, so it is never really a chore. Here are some of the specific ways I try to help out the planet at home.
I eat locally and plan ahead.
The kitchen is the heart of our home, and we use it a lot! I try to shop at farmers markets and buy from small, local vendors we know and trust. I also always use my own bags, whether I'm at the market or a grocery store. Then, we either reuse or wash and recycle the other vessels and produce bags we pick up along the way.
I also plan meals ahead of time so I can strategize how much of everything I'm buying and using for the week. Nothing is sadder than wasted produce! My family is sure to compost the few food scraps we do end up with. If a fresh ingredient is on its way out of season, I'll often freeze it (for smoothies!) or use it in a recipe while I still can.
I regulate temperature naturally.
We are lucky enough to live by the beach so we never need A/C, which saves a lot of energy. We just open the windows for airflow when it's hot. During the cooler months, we use radiant heat, which is much more efficient than standard heating systems. We also tend to layer the furniture with warm, cozy textiles in the winter, which makes us less tempted to crank up the thermostat.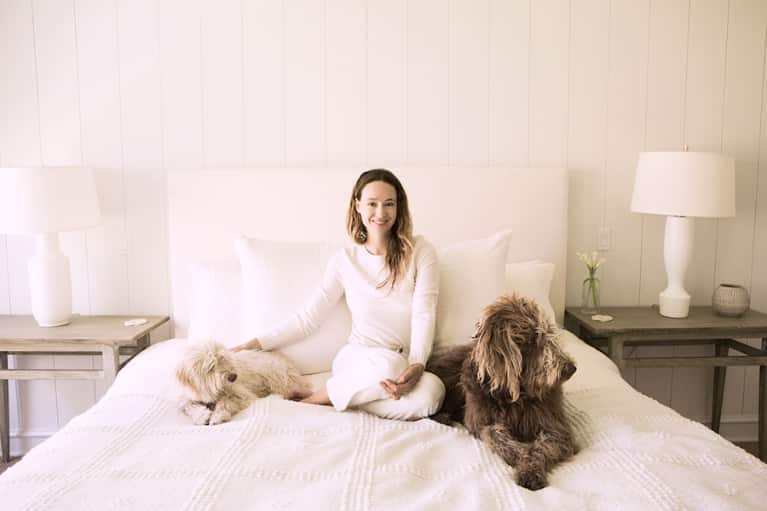 We entertain a lot and I love to go all out with seating cards, a nice dessert, candles, florals that I forage from day trips—the whole nine yards. To combat waste, I only use cloth napkins instead of paper ones. Even if we're having a picnic, I'll use Crow Canyon enamel plates and glass mason jars instead of paper or plastic goods.
In terms of the amount of food, I try to strike that balance between making sure everyone is well-fed and having way too many leftovers. If we're eating something I know my family will enjoy later on, we might make a little more. If not, it'll be just enough for the number of guests coming over.
I'm raising eco-conscious kids.
I try to teach my kids about sustainability and sneak some mindful moments into their routines. For example, I use canvas envelopes instead of plastic bags for snacks and glass water bottles instead of plastic ones. We buy very little prepackaged food, which also helps.
In terms of entertainment, I try not to buy plastic stuff or junky toys that they will age out of quickly. When the kids are done with a toy, we'll donate them to children in need or pass them on to people we know so they don't get thrown away. I've also taught the kids to turn lights off when they leave rooms and to conserve water when they're in the bathroom. This isn't an instinct they're born with!
I cleaned up my cleaning routine.
I love to clean, but I keep it really pure and simple when it comes to products and tools. I make my own cleaners with essential oils and vinegar and use cloths instead of paper towels to wipe things down. I've purchased a lot of cleaning tools from a site called Objects of Use that sells wood goods with natural bristles that last forever.
When I'm doing laundry, I always use the energy-saving settings to conserve water and don't overuse laundry soap. I'll often line-dry towels and linens to preserve the integrity of items and cut back on dryer time as well.
Here's a totally doable guide to making sustainable swaps in your own home, and a purse packing list to help you stay green after you've walked out the front door.