I Went Vegan To Clear My Skin From The Inside Out. Here's What Happened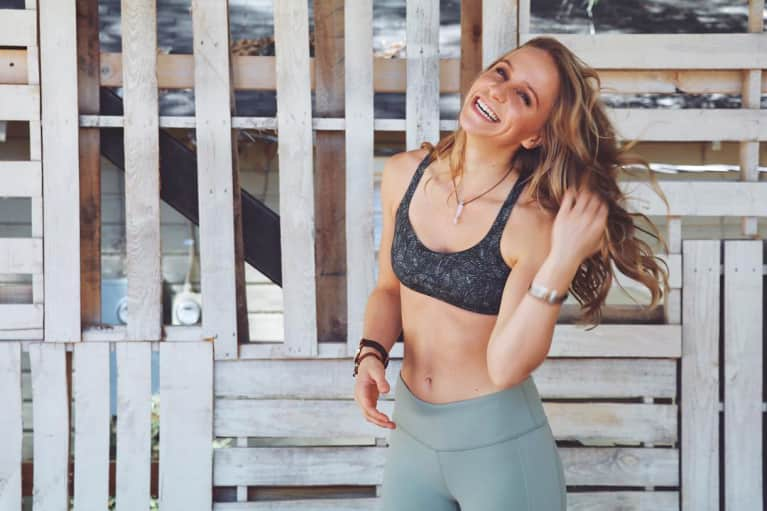 I had a pretty tumultuous 2016 (didn't we all?!). I dropped out of college for a while, moved home, started losing my hair, and put on some weight. And although those felt pretty overwhelming at the time, nothing was as bad as the acne and rosacea that had taken over my skin.
I grew up with a naturopath for a mother. Nutrition was her favorite topic, so I maintained a pretty clean diet and beauty regimen before heading to college. Sure, I had experienced a few hormone-related breakouts throughout my teen years, but this kind of skin issue was one I was completely unfamiliar with.
These were the signs from my skin I couldn't ignore.
Needless to say, this led to a wild first semester of college. Sleepless nights, lots of alcohol, drugstore makeup, and terrible eating habits—all of which my body had never experienced—became my new normal.
I knew something was awry when my skin started aching to the touch. I couldn't wash it without it cracking open and bleeding, and there was a fine red rash that seemed to be breaking out on almost all of my face. The cysts on my neck and jawline never went away, and I began to fear that I would be scarred forever from my newfound terrible collegiate habits.
This led to a lot of depression and seclusion because I was so embarrassed about my skin. My face was a direct reflection of the turmoil that was going on in my life. I was unhappy and unhealthy, and something had to change.
I had to regain respect for my body and skin.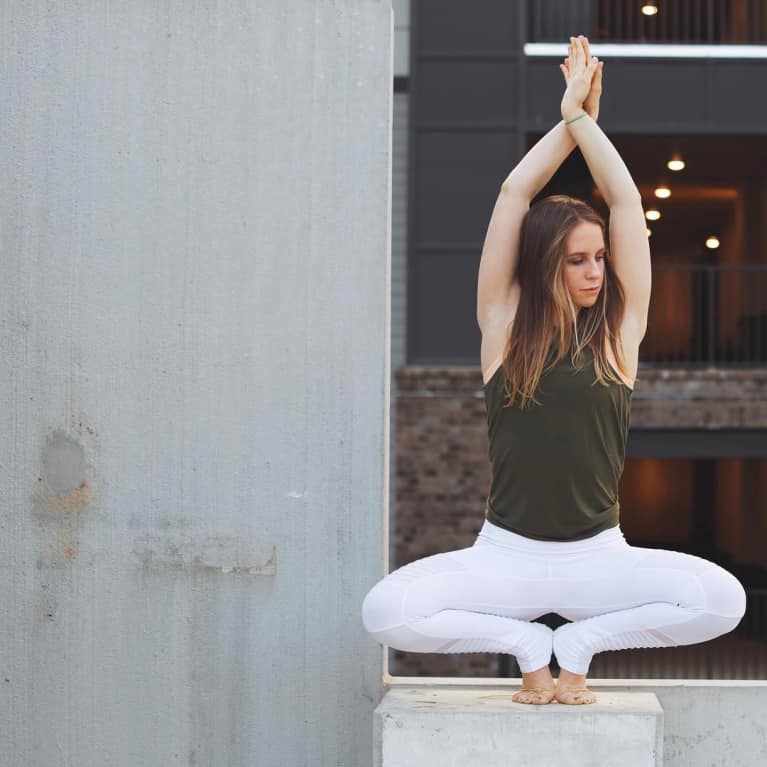 I spent the next six months doing extensive research on skin care. I threw out my synthetic products and gave up my poor eating habits. I started out by going vegan and focusing on a plant-based diet, just to give my system a break. Making these healthy changes was also beneficial to helping me regain respect for my body.
From there, my research led me to the gut and how what we eat directly affects the skin. I started investing in facials and clean skin products. I went to acupuncture and got regular massages. I drank so much water and tea, and I cut out coffee. I meditated and did yoga to reduce my stress levels. I found out where I was deficient in vitamins and supplemented accordingly. I cut out all dairy and gluten, and after a few months of being vegan, I began to reintroduce meat but also ended up cutting out all sugars (even fruit for a while).
Then, I practiced patience.
Between what I was directly putting on my skin and what I was putting into my body, I had a lot of repairing to do. It has been a year and a half, and I am just now getting to embrace healthy, clear skin.
I think that there is a misconception about how long the body takes to heal. We expect "six-week results" or "12-week programs" to be the cure-all, but your body takes time to readjust, especially if you're repatterning habits that are years or decades old. I think more often than not we know exactly what we need; we just sometimes choose not to listen. It isn't guilt that tells you not to eat the fifth cookie; it always kicks in after. It is your intuiting, knowing that a cookie isn't essential or helpful to your well-being.
Want to heal your skin from the inside out? Here are seven ways to balance hormones and clarify your skin.