How I (Finally) Got My Parents to Ditch Their Unhealthy Lifestyles
Written by
Elizabeth Bobbitt
Elizabeth is a branding, events, and marketing consultant, and the former Social Media Manager at mindbodygreen, currently residing in Australia.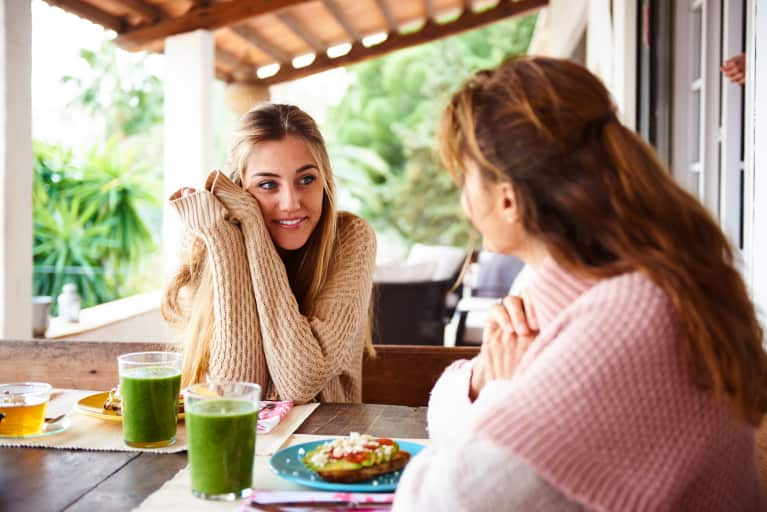 Let's get this straight: Not all of us at mindbodygreen were raised by parents that packed kombucha in their kids' lunchboxes instead of Kool-Aid. While it's true that some of my co-workers have been sprinkling adaptogenic mushrooms on their smoothies since before they could read, for many of us, our wellness obsessions were self-taught.
You see, I grew up in the Midwest, with parents who—by no fault of their own—had limited working knowledge of what a truly healthy diet looked like. Products of the baby boomer generation, my folks were raised on meatloaf, cornbread, and potatoes: recipes that stood the test of time and weaseled their way onto our dinner table, too. Sure, I was always served vegetables at supper, but these came almost exclusively from a can, and things like white bread, 2 percent milk, and Diet Coke were grocery list staples.
It wasn't until I moved abroad for college that I abandoned my unbalanced childhood diet, inevitably influenced (and inspired) by the healthy eating habits of my new European friends. As my relationship with food shifted and I started to feel better in my body, I knew that I had to get my parents on board with this "wellness" thing. But believe me, this was easier said than done.
Old habits die hard, especially when it comes to reprogramming deeply rooted beliefs about diet and exercise. My cries for change were met with constant negativity from my parents, accusing me of being too preachy, too crunchy, or too unrealistic. The excuse—"I've made it this far in life and I'm doing just fine" was thrown in my face repeatedly, often followed by something along the lines of, "Plus, you know, kale is gross."
It's been a long and winding road, but I can proudly report that Mom and Dad have finally seen the light at the end of the organic produce aisle. From trading in their sugary breakfast cereals for homemade chia puddings to replacing their afternoon sodas with soothing herbal teas, my parents have wholeheartedly embraced their wellness journey, and they're seriously nailing it.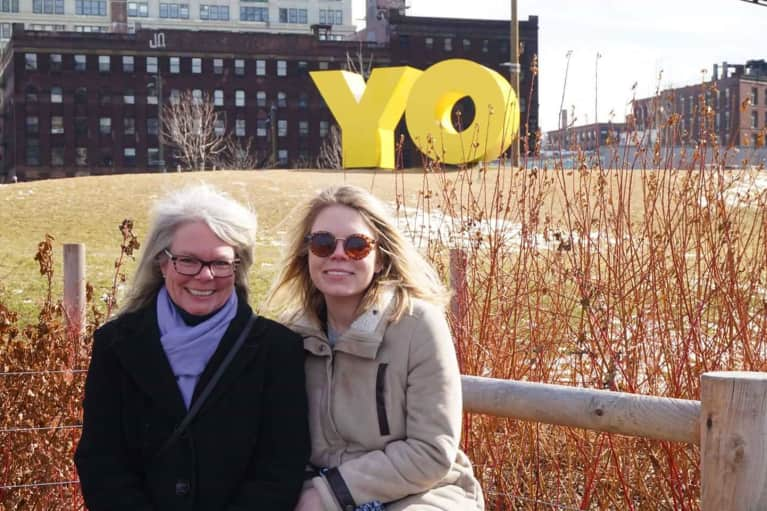 As their daughter, I couldn't be happier. After all, who doesn't want to see their loved ones taking better care of themselves? At mbg we know that being healthy is about community and working together—it's not about "me," it's about You. We. All. Over the years, I've tried countless tips and tricks to inspire healthy eating in my parents, and I'm here to share the six that actually worked:
Rome wasn't built in a day, and neither was my mom's newfound love of Buddha bowls. One of the big mistakes I made with my parents was expecting them to completely overhaul their lives in an incredibly short period of time. And while my unrealistic expectations came from a place of love, they actually set my parents up for failure, scaring them away from the wellness world altogether. So instead I changed my tactics, and I started with baby steps like dedicating 15 minutes to restorative yoga before bed or adding leafy greens to their lunches. I'm happy to say that these have now become daily habits for my parents! By giving your loved ones goals they can actually achieve, you're not only setting them up for long-term success, you're helping them feel super proud of themselves, too.
Expecting your family to make healthy food choices without providing any guidance is like inviting your friends over to your new apartment without giving them the address. Meal plans take the guesswork out of eating and grocery shopping, preventing your loved ones from getting overwhelmed at meal time and popping a frozen dinner in the microwave out of convenience. Depending on how much hand-holding your family needs, meal plans can vary in detail. For example, my parents enjoy having flexibility in their diets, so I created formulas for them to personalize.
For example: Dinner = 1x serving whole grain, 1x serving protein (no red meat), 3x serving of veggies - or - Breakfast Smoothie = 2 cups leafy greens, 1 cup nut milk, 1 cup fruit, 1 tablespoon healthy fat (coconut oil, nut butter), 1 tablespoon fiber (hemp, flax, or chia seeds)
Other people thrive with more structure, so mapping out breakfast, lunch, dinner (and even snack time) at the start of every week can be incredibly effective. Working with your loved ones to develop a customized menu will let them feel more in control of their new food choices, making them less resistant to stomaching all of this change (literally).
3. Encourage at-home exercise.
What's more intimidating than exercising for the first time in years? Starting to exercise in a gym—in front of other people. After months of heckling, I finally convinced my parents to join our local fitness center, which resulted in only one thing: wasted memberships. The truth of the matter is, no one will stick with an exercise program they don't feel comfortable doing, so at-home workouts are a wonderful, low-pressure way to ease your loved ones back into a regular fitness routine. These days, you can find literally any type of workout imaginable on the internet and oftentimes for free! This gives your family the option to try out tons of different exercise styles until they find one that really captures their interest—without spending tons of money on pricey studio memberships or one-off classes. My parents like to rotate their workouts to keep things interesting, but right now my mom is loving this 28 Days to Yoga Bliss program with Caley Alyssa, and my dad is all about this 20-minute HIIT workout from Todd McCullough and Sierra Nielsen.
4. Find resources they love.
The group chat I have with my family is basically a glorified cookbook, filled with recipe link after recipe link of healthy dishes my mom and dad plan to try. If you want your loved ones to truly take their wellness journey into their own hands, then helping them curate a selection of healthy resources that they love is key.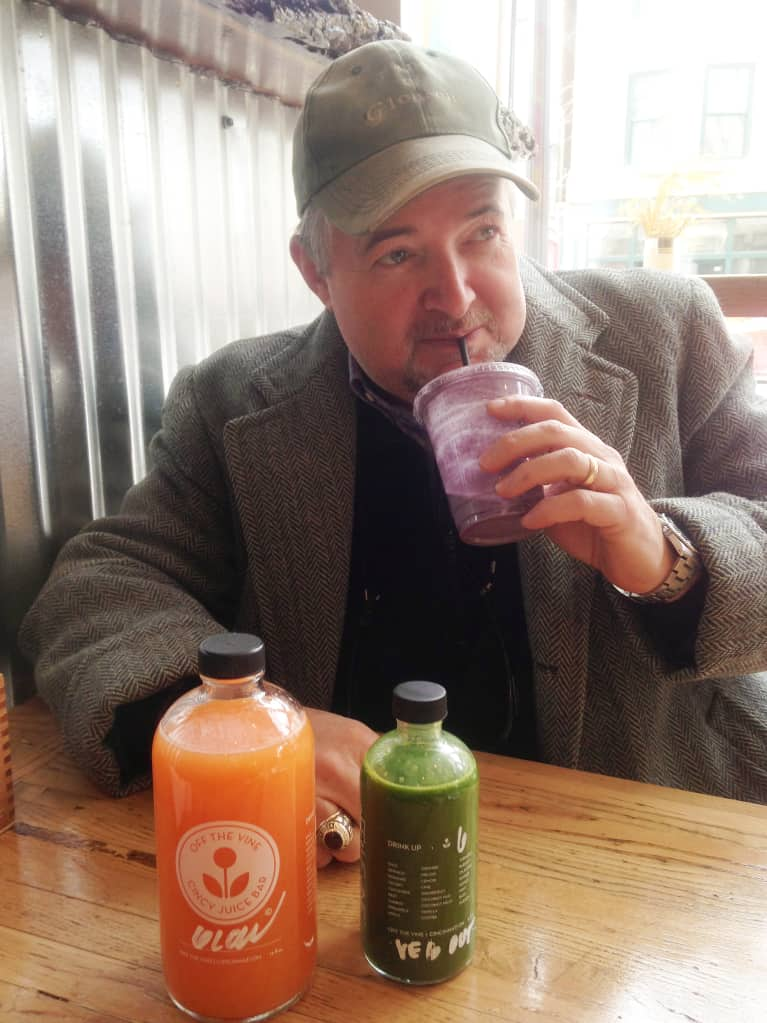 Akin to discovering new music, I can tell that my parents feel like wellness aficionados when they send me photos of a healthy recipe that I haven't seen before. Sourcing their own recipes, workouts, and self-care practices allow them to establish a sense of ownership in the wellness world, one that they once viewed as entirely foreign. By working with your family to assemble a tool kit (or bookmarks tab) of reputable healthy resources, you can rest easy knowing that they have what they need to make healthy choices time and time again.
5. Eliminate the "cheat day" mentality.
Ah, the cheat day. A socially constructed, free-for-all period that encourages excessive caloric consumption at the end of the week because, hey, you've "earned" it. I've got a lot of problems with cheat days, but the main one is that it mutates the concept of a lifelong wellness journey into some kind of short-term dieting program with an end goal in sight. Of course having unhealthy meals on occasion is both acceptable and inevitable (I, for one, am not prepared to say goodbye to deep-dish pizza for the rest of my life), but the concept of restricting your diet all week with the intention of going crazy on the weekend is never a good idea. It's important to view each mealtime as a clean slate that can be used to get back on track. Adopting this worldview has made a huge difference in my family's eating habits, for they now understand that they have the power to turn the ship around at any given moment, eliminating guilt and bingeing, and reestablishing a sense of balance in their lives.
6. Go ahead and take charge.
Sure, you could pay a professional nutritionist or trainer to take your place, but they'll never understand your family as deeply as you do. You know the difference between the foods they've yet to try vs. the foods they'll never touch, or the right (and wrong) way to get them motivated for a workout. This insider knowledge means that you can be the ultimate cheerleader for your loved ones, providing them with a rock-solid support system that they can always fall back on.
By regularly expressing interest in my parents' wellness journey and sharing honest updates about my own (i.e., sending them photos of both my morning yoga setup and those deep-dish pizza nights), we've been able to establish a beautifully honest dialogue. This means that even when they fall off the bandwagon for a day (or three) at a time, I can provide the necessary encouragement they need to get back on track. I know that my parents would not have been able to stick with their new, healthy lifestyles if we hadn't been venturing down this road together—which fills me with a sense of pride and responsibility that I don't take lightly.